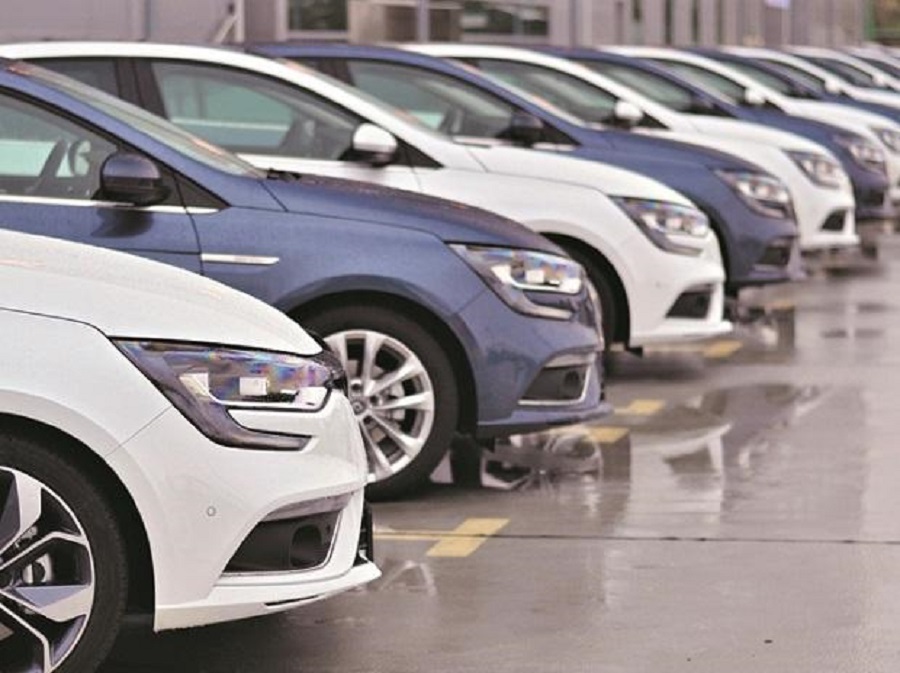 KOCHI:
CARS24, India's leading AutoTech company, is set to transform the experience of vehicle owners across India with the introduction of its innovative eChallan service starting today. This cutting-edge feature empowers private car owners to effortlessly check and settle their pending challans through the user-friendly CARS24 website and mobile application.
The eChallan service offered by CARS24 simplifies the complicated process of managing traffic penalties across inter-state traffic departments. Vehicle owners can now feed their car registration number, and CARS24 will display all pending challans associated with their vehicles. This transparent and straightforward process puts the power of managing fines back in the hands of car owners.
The launch of this service marks a significant step towards simplifying the task of clearing pending challans. The newly launched solution will benefit vehicle owners nationwide, making the process seamless, accessible, and convenient, especially when people are driving inter-state regularly or are on a cross-country road trip.
In today's digital age, traffic eChallans have become a common occurrence, issued by Indian traffic authorities and cameras to notify individuals of traffic rule violations. Recent data from the road transport ministry, in response to AAP, Rajya Sabha MP Sushil Kumar Gupta's inquiry, reveals that in 2022 alone, fines totaling INR 1372 Crore were imposed on drivers and vehicle owners.
Under the Indian Road Rules, which came into effect in July 1989 and remain in force today, all Indian drivers are expected to adhere to traffic regulations to ensure orderly traffic and road safety. Breaking or disregarding these rules is considered a serious offense. The enforcement of these traffic laws significantly contributes to reducing road accidents by issuing challans to lawbreakers, motivating them to abide by the rules. To streamline the process of settling these eChallans, CARS24 now offers a user-friendly online platform.
Online payment for eChallans is not only a matter of convenience but also a significant time- saver. Vehicle owners can choose from a range of payment methods, including NetBanking, UPI, Credit Cards, Debit Cards, and digital wallets, making the payment process more accessible than ever. Additionally, opting for online payment provides enhanced transparency and furnishes an electronic payment record for future reference.
Gajendra Jangid, Co-Founder at CARS24, expressed his excitement about the launch, stating, "This eChallan service was born from our customers' requests. We understand that dealing with challans can be quite a hassle. With this eChallan service, our primary goal is to simplify the process for vehicle owners while also lending a helping hand to the government in effective challan management. We're confident that this initiative will truly empower vehicle owners and revolutionize how they handle their traffic challans."
CARS24 offers a comprehensive solution for car owners through this service, providing instant access to challan details, unmatched convenience with a user-friendly platform, and robust encryption for data security, ensuring peace of mind during challan handling.
How to Check Your Challan Status:
Here's how you can quickly check and pay your traffic challan status with CARS24:
● Visit the CARS24 eChallan section
● Enter your vehicle number
● Any pending traffic challans will be displayed on CARS24 once you enter your vehicle number
● Find the challan you want to pay, and click on the "Pay Now" button, which is displayed under every pending challan
● And that's it! CARS24 takes care of settling the challans on your behalf
● You will receive a notification from CARS24 once the settlement is completed
To enhance accessibility, CARS24 will also integrate the challan processing functionality into its mobile app shortly, ensuring a smooth and intuitive experience for users managing their challan payments.
This initiative reflects CARS24's commitment to providing value-added services to its customers while harnessing technology to simplify complex processes. The eChallan service underscores the company's dedication to innovation and customer satisfaction.