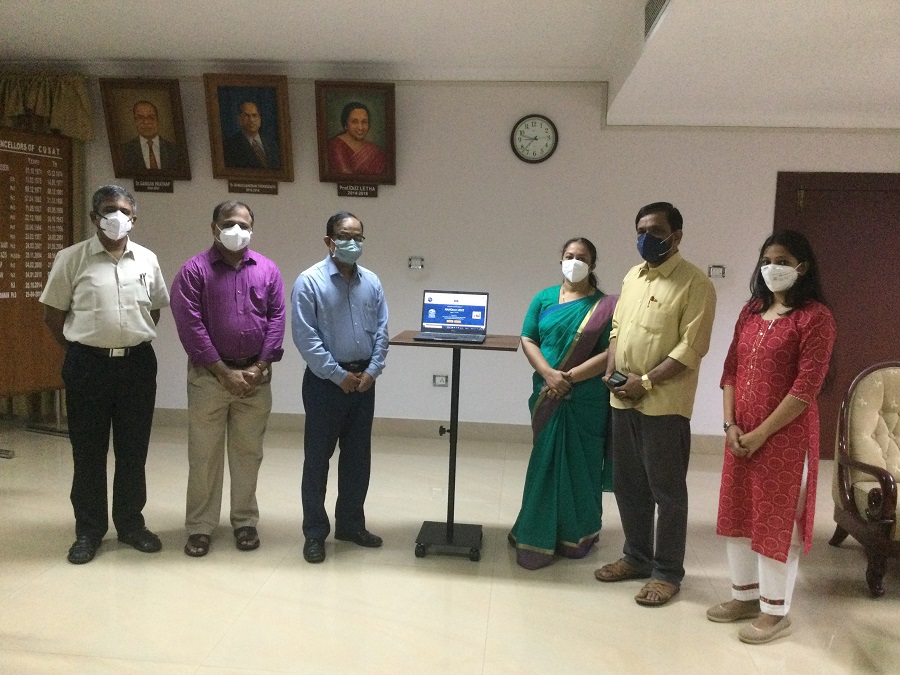 KOCHI:
CUSAT Vice chancellor Dr. K.N. Madhusoodhanan unveiled the Website of the International Conference –NANOicon-2022, organized as a part of the Goden Jubilee Celebrations of Cochin University of Science and Technology (CUSAT). The Inter University Centre for Nanomaterials and Devices (IUCND) will organize the mega International Conference NANOicon-2022, during 11-15 January, 2022. Pro-Vice Chancellor Dr P.G. Sankaran, IUCND, Director Dr. Honey John, conference chairs and professors were present at the launching event.
Various research department of CUSAT including Applied Chemistry, Physics, Photonics, Biotechnology, Polymer Science and Rubber Technology, Environmental Studies, Instrumentation and Virtual Centre for Basic Sciences, are part of this mega event. The event would be a 5-day programme hosting six different symposia focusing on the applications of nanotechnology in various key areas like energy, nanoelectronics, photonics, catalysis, medicine, environment, nature- inspired nanoscience and nanotechnology, etc.
The conference aims to offer a global platform to focus on high- quality current research and scientific progress ensuing in the field of Nanotechnology and encourage the exchange of ideas across a broad range of disciplines. The conference will also showcase a range of plenary, keynote, and invited talks by eminent and established research personalities around the globe and creating opportunities for the researchers and students of CUSAT to mingle and promote fruitful research collaborations.