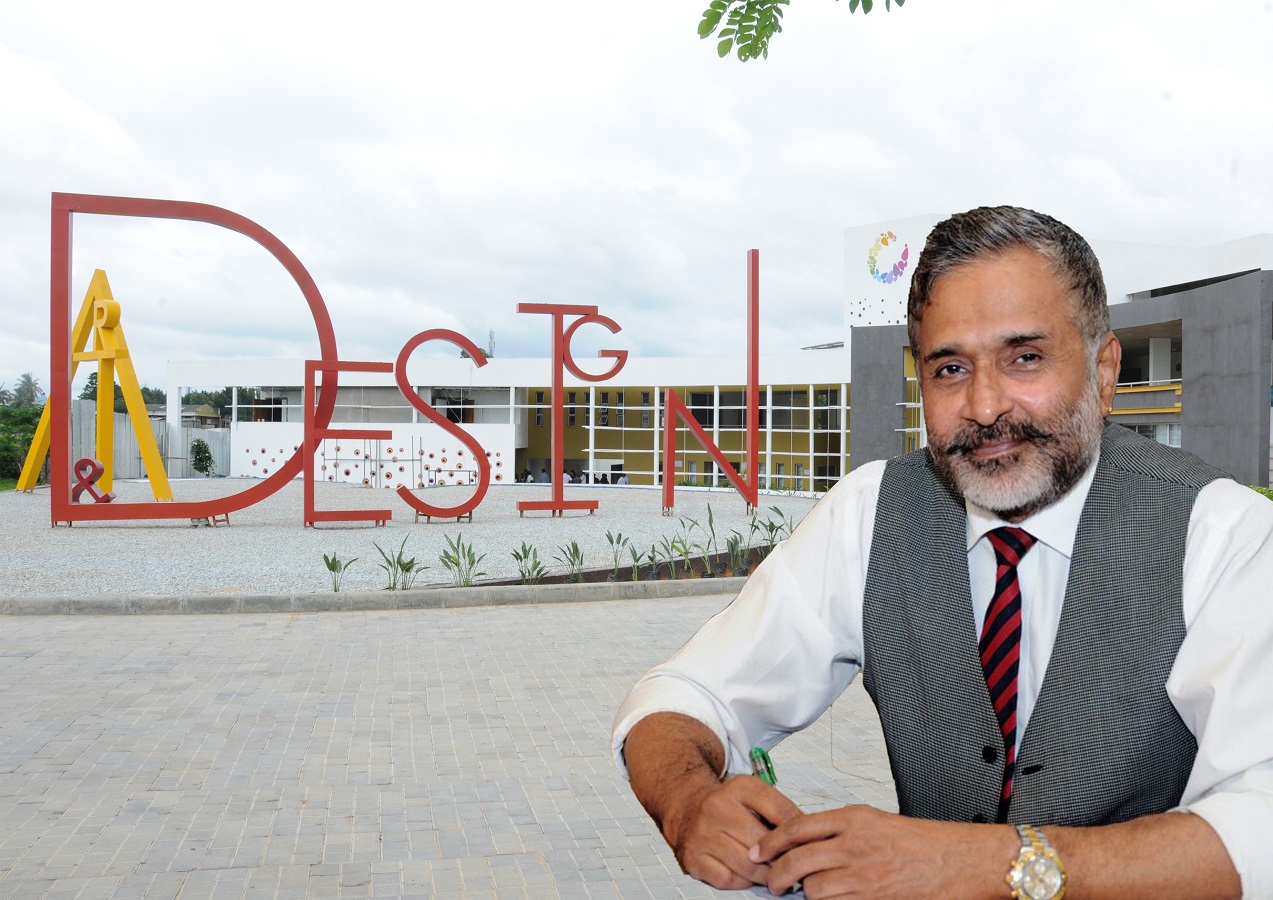 BANGALORE:
While Fashion Technology is a well-accepted career option today, the scenario was clearly not the same a decade ago. Studying fashion for a living was an unknown concept, and parents, as well as students, were reluctant to pick it up professionally. And they weren't to blame either! With the absence of reliable and affordable formal courses on Fashion Technology in India, there's little one could do.
However, much of this was about to change. While many had accepted the situation as is, a young man was picturing a revolution like no other! He dreamt of making a career in Fashion technology accessible to all and not just to the rich and privileged. A name to reckon with – Ashok Kariappa, Founder of Bengaluru's Vogue Institute of Fashion Technology.
An inspiring journey
Always well dressed, with a penchant for fashion himself, Ashok Kariappa never planned to be the game-changer. But as destiny would have it, he has ended up fueling several changes on the educational as well as fashion forefront today.
A man seeped in business with little time at hand, Kariappa was well settled in every aspect of life. He was married to Rukmani, and together the two had a son and daughter. His world, evidently so, was complete, and there was nothing more he could have asked for. But life had bigger plans for him!
With a deep interest in clothing, Kariappa often indulged in the topic of fashion with friends and colleagues. It's on one such occasion he learned that there was merely one Institute in India, i.e. The National Institute of Fashion' (which later came to be known as The National Institute of Fashion Technology or NIFT in Bombay) where students could formally learn fashion.
Kariappa realized talented students thus had no option but to secure admission into the lone Institute or forgo their dreams of pursuing the profession. He was startled by the absence of a level playing ground in fashion and began thinking of a solution. By using his business acumen and researching more on the topic, Kariappa was finally raring to go!
He opened the doors to the 'Vogue Institute of Fashion Technology' with a vision to provide interested students with a platform to learn fashion and realize their dreams
Taking fashion forward
The Vogue Institute of Fashion Technology was launched in Bengaluru in 1999. With humble beginnings and only four students on board, the Institute was slowly but surely headed towards growth with Kariappa's dedicated approach. He was the first in the country to introduce computer-aided lessons in the field and even collaborated with Electra of France to build the future of fashion in India. But this was only the beginning.
Recognizing the need for reliable affiliation, Kariappa approached Bangalore University to launch a graduation course in Fashion Technology. After much persuasion and months of effort, he succeeded in making it happen. Kariappa took aid from his network and the Electra of France to compile an undergraduate course syllabus which later came to be known as B.Sc. FAD or bachelor's in science, for Fashion and Apparel Designing.
At the same time, he worked on expanding the horizons at 'Vogue Institute of Fashion Technology'. Kariappa put a lot of thought into designing the Institute's campus, wherein the students can come forward and join forces to propel the future of fashion. He also invested in bringing state-of-the-art facilities and building a sprawling auditorium and Amphitheatre at the campus.
Sitting on 5 acres of land inside the city's well-known 'Apparel Park', the location of the Institute was also strategically decided. It's here that students can get to mix and mingle with the elite from the fashion world and gain practical industry experience as well. Today, 'Vogue Institute of Fashion Technology has found its name among the top colleges in India and has also been rated by premier magazines such as 'India Today' and The Outlook!
Giving back to society
While Kariappa has achieved what he set out for, he is far from done. In addition to aiding thousands of students to attain their dreams, he is also committed to corporate social responsibility. Under the SwaranaKayakaKushalayaabhivrithi Yojana or SKKY, Kariappa is currently training youth from rural India in skills such as pattern making, stitching, cutting, tailoring, and hand embroidery.
Similarly, he is also engaged in educating inmates at the Parappana Agrahara Jail and helping several underprivileged patrons with placement and job opportunities in the world of fashion. With impeccable success in every sphere, it wouldn't be wrong to say that 'Vogue Institute of Fashion Technology' is today Numero Uno under Kariappa's leadership!
When quizzed about his much-deserved success, Kariappa said, 'While it was a herculean task to make it all happen, there's nothing that cannot be achieved with sheer hard work and a commitment towards your goal!'