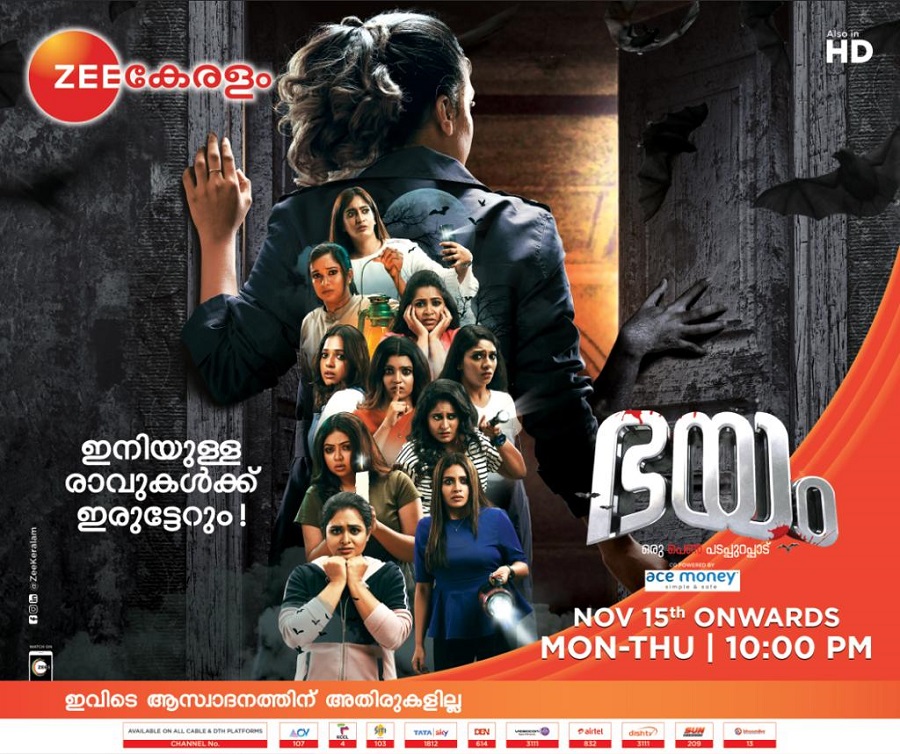 KOCHI:
Malayalees' favorite entertainment channel Zee Keralam's latest horror thriller show 'Bhayam' is making a thrilling headway already. As part of the program, scary scenes from Bhayam have been displayed at the centre of Kochi town in Edappally bus stop.
People were pleasantly startled seeing spine tingling scenes. "Bhayam" gave a realistic horror thriller effect beyond the expectations of fans. This television spook show has obtained the same effect at the bus stop with a short video shown. Implemented with the intent of bringing the theme behind "Bhayam" to masses, this innovative idea has amassed a lot of attention from the public.
In the video that has just surfaced online, we can see the people curiously watching the scary video displayed at the Edappally bus stop. The show that telecasts on ZEE Keralam from Mon – Thur at 10 pm is a horror thriller encompasses a talented line up including Dhanya Mary Varghese, Gauri Krishnan, Ranisha Rahman, Amrita Nair, Ankita Vinod, Megha Mathew, Amrita Saju, Shilpa Martin, Arundhati Nair and Caroline Ansy. 'Bhayam' explores the belief that if good exists, a supernatural power might logically be possible too. The contestants are out to find out for themselves and experience the supernatural while the audience witnesses their journey.
The channel has already been in the forefront to bring about a wide variety of programmes different from the cliché patterns. Zee Keralam, the popular entertainment channel, airs Bhayam from Monday to Thursday at 10 pm.