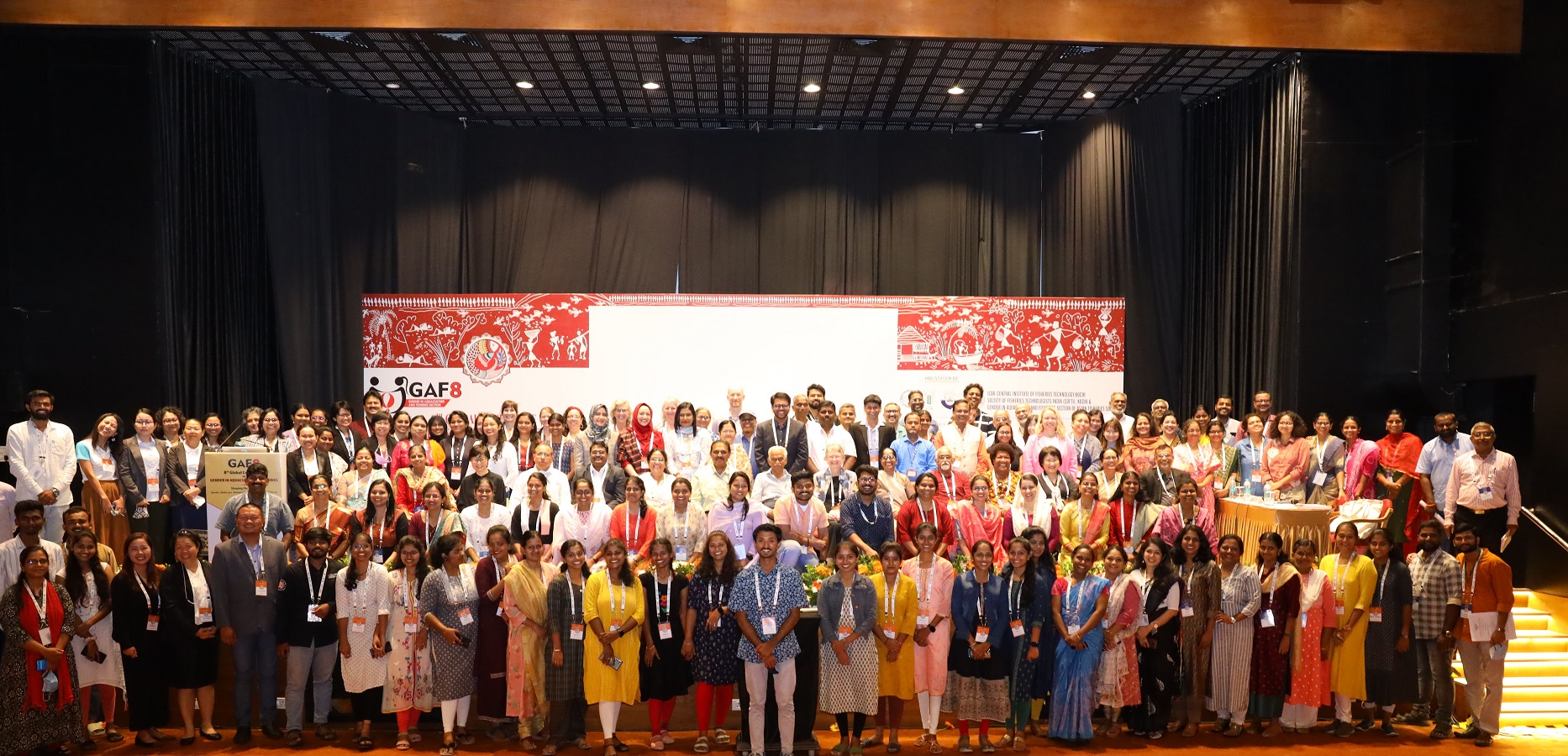 KOCHI:
Gender in Aquaculture and Fisheries (GAF8), a global Symposium which focusses on gender in fisheries and aquaculture demands a women centric approach in the fisheries sector.
In a Sector where 50% of the workforce is women, there is lack of women centric approaches. The number of women leaving the sector is on the rise. The lack of technology as well as various elements such as health, labor, wages, and the climate change continue to be causes of the problems that fisherwomen face. It is imperative that immediate actions be taken by all stakeholders, according to GAF8.
As fisheries and aquaculture undergo rapid changes, women's various issues remain under-prioritized and under-investigated, stated different studies presented in the 8th Global Conference on Gender in Aquaculture and Fisheries (GAF8).
Women's total labor contributions include not only their productive labor in the workforce and as business entrepreneurs, but also their reproductive and care labor in households, communities, society, and for the environment. Much of women's labor is still to be revealed and quantified, and the means found for empowering women to secure decent work and thriving businesses.
The conference which is being held from 21-23 November 2022 at IMA House in Kochi is the eighth in the global series, themed on 'Shaping the Future: Gender Justice for Sustainable Aquaculture & Fisheries and is highlighted through various sub-themes related to the gender issues in the fisheries sector. And more than 84 papers have been presented on the first day of the three day session.
Tomorrow, the fisherwomen form Fiji will be joining the Conference virtually to share their experiences in community based fisheries management, that is crucial to the livelihoods in small island nations that are bearing the brunt of climate change.
The three day conference is organized by Gender in Aquaculture and Fisheries Section of the Asian Fisheries Society, ICAR- Central Institute of Fisheries Technology (CIFT), Kochi, and the Society of Fisheries Technologists (India) (SOFTI) was officially inaugurated by Governor of Kerala Arif Mohammed Khan.