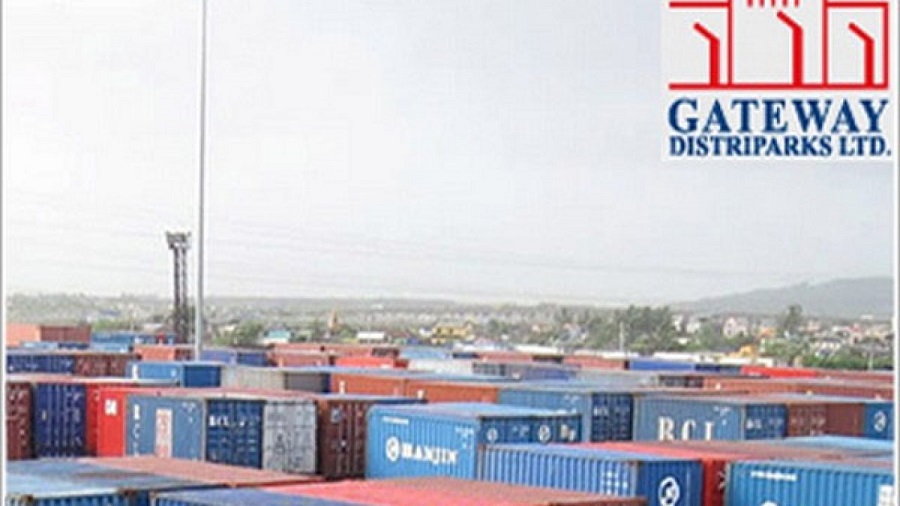 MUMBAI:
Fitch group owned India Ratings and Research (Ind-Ra) has upgraded the Long-Term Issuer Rating of India's leading inter-modal logistics operator Gateway Distriparks Ltd to 'IND AA' with a Stable Outlook from 'IND AA- with a Positive Outlook'. In a letter dated November 9, the rating agency informed company of the rating update.
According to the letter, Credit rating of Non-Convertible Debentures (NCDs) and Term loans have been upgraded to IND AA/STABLE, while for Fund based limits and Non-fund based limits, long term rating has been upgraded and short term rating has been reaffirmed.
Ind-Ra in a statement said that the upgrade reflects the improvement in GDL's net adjusted leverage and the stability in the absolute EBITDA in FY21 despite volumes being impacted in the first few months of the year due to COVID-19-led disruptions. The agency believes that the inland logistics would benefit Gateway Distriparks from industry-wide positive developments such as the commissioning of the western segment of the dedicated freight corridor (DFCs) in the medium term. These developments are expected to help company maintain good volume and absolute EBITDA growth.
Improvement in credit profile in FY21, Improvement in Consolidated Financial Performance during FY21 and 1HFY22, Strong business profile backed by Strategically Located ICDs and CFSs, adequate liquidity, good exposure to EXIM trade, impressive standalone performance of the company, etc. have been stated as the key rating drivers for Gateway Distriparks Ltd.
India Ratings and Research is credit neutral about the reorganisation of the company under which GDL will merge into its subsidiary Gateway Rail Freight Limited, which will be the ultimate parent and a listed entity after the conclusion of the reorganisation. Though the group reorganisation is likely to result in the efficient management of GDL and GRFL, Ind-Ra considers the event to be credit neutral for both the companies as the agency has been taking a consolidated approach towards GDL and its subsidiaries and associates to arrive at the ratings.