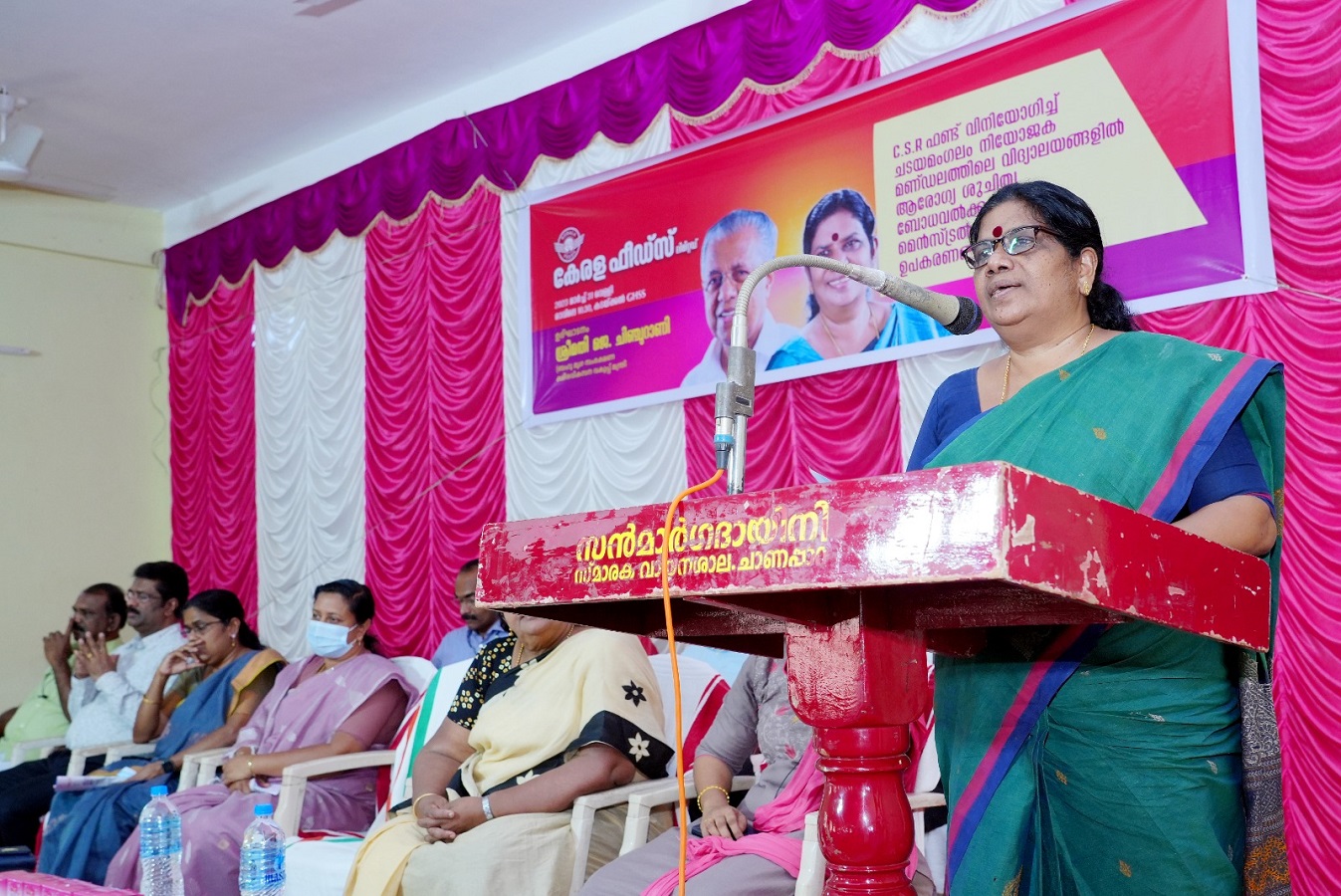 KOLLAM:
Animal Husbandry and Dairy Development Minister J. Chinchurani today said the government will implement the project of distributing menstrual cups (M-Cups) in all government and aided schools across the state, for which Rs 10 crore has been earmarked.
The Minister was speaking during the state-level inauguration of 'Surakshith' scheme launched by the state-owned Kerala Feeds Limited (KFL) at GHSS, Kadakkal, Kollam. KFL has rolled out the scheme as part of its Corporate Social Responsibility (CSR) initiatives for 2021-2022,in collaboration with the central public sector HLL Lifecare Limited (HLL).
The scheme aims at promoting M-Cups among government school children of 13-17age group (Classes 8-12), which would benefit over 15,000 girl students in select schools in the state.
Chinchurani said in the first phase, around 10 assembly constituencies have been selected for 'Surakshith' project, which will provide safety and help women ensure hygiene.
Lauding KFL for launching'Surakshith' scheme, the Minister said such initiatives will enable women to come to the mainstream of society.
Chinchurani also distributed the M-Cups to select schools on the occasion.
Block Panchayat President, Chadayamangalam, Lathika Vidyadharan, who presided over the function, lauded the CSR initiatives of KFL and noted that apart from being eco-friendly, the M-Cups will bring down the physical difficulties being faced by women.
KFL Managing Director Dr B Sreekumar, in his welcome address, mentioned 'Surakshith' project as a good model of women empowerment in the state.
Dr Krishna, Deputy Project Manager, HLL, conducted an awareness class for students about the use of M-Cups.
Grama Panchayat President, Kadakkal, M Manoj Kumar; Block Panchayat Vice President, Chadayamangalam, Hari V Nair; Grama Panchayat Vice President, Kadakkal, R Sreeja; Block Panchayat Member, Chadayamangalam, Sudhin Kadakkal; District Panchayat Member, Kollam, J Najeebath; DEO of Punalur Raseena MJ; Regional Manager, KFL, Shine and Principal, GHSS Kadakkal, A Najim, were also present.
The flexible M-Cup, made of medical grade silicone in the shape of a bell, is an environment-friendly, sustainable, and cost-effective alternative to sanitary napkins. Besides providing 6 to 8 hours of protection, the leakage and odour-free M-Cup can be reused for up to 10 years.