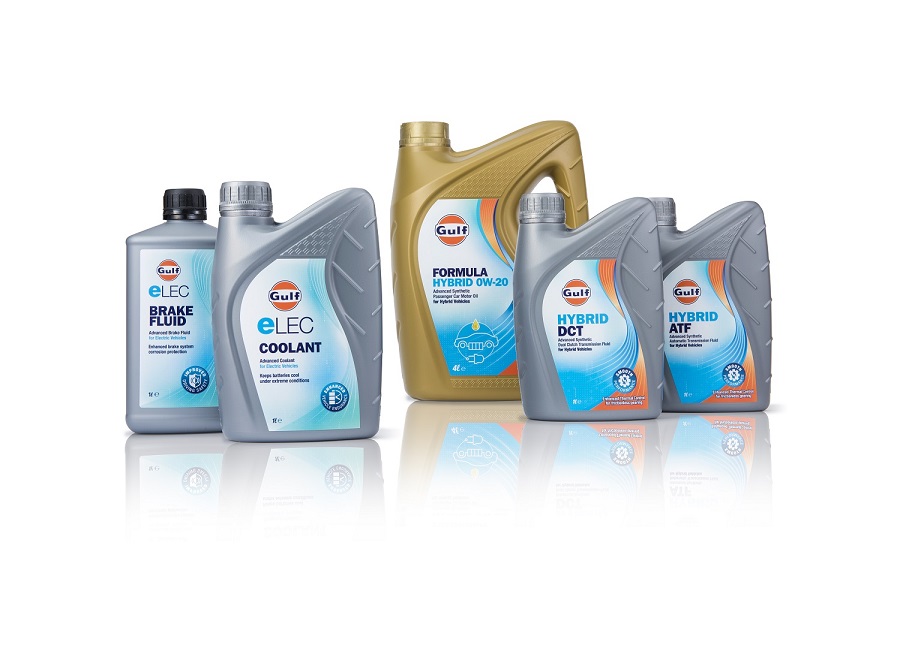 MUMBAI:
Gulf Oil Lubricants India Limited, a Hinduja Group Company, has today reported its Unaudited financial results (Standalone) for the Quarter ended June 30, 2023.
Added over 2,000 touch points in retail including new Gulf Bike Stops and Gulf Car Stops during the quarter. Continuing with brand building investments in the quarter that saw high-decibel cricketing action in the form of the Indian Premier League, Gulf Oil India did something unique and unprecedented on the marketing front. The company took forward the Brand IP (intellectual property) of 'Gulf Fan Academy' (GFA) and made
it bigger this time through Cricket, which has the biggest sports following in India.
The objective was to go beyond impressions and achieve engagement with end-consumers as well as with the sales ecosystem of retailers and mechanics. This was a first of its kind where the GFA campaign was launched with an engaging gaming platform on cricket which resided on super app platform of MyJio and the amplification was on multiple media platforms (mainline and digital). Fans participated in games and got vouchers, match tickets, signed merchandise from brand ambassadors – MS Dhoni, Hardik Pandya and Smriti Mandhana as well as Chennai Super Kings merchandise.
The biggest reward was playing in the presence of Chennai Super Kings (CSK) players and being encouraged and handed over some trophies by
them. For this ultimate gratification, winners (consumers, retailers, mechanics) travelled from all over the country even from small towns like Obedullaganj, Jaunpur and Gorakhpur among many others to play a match in the MA Chidambaram stadium pitches. We also ran our MCO ads during matches on the Jio Cinema platform which promoted our value proposition during the IPLseason.
Adblue sales continue to remain robust during the quarter and Gulf is one of the leading player in supplying quality Adblue and remains one of the most preferred supplier for OEMs and consumers alike. While the GFA created thousands of millions of impressions, but more importantly lakhs of consumers played the game, spent time in engaging with the brand and it was apparent in the brand lift research conducted that brand affinity among this audience grew by a significant percentage including consideration for purchase the next time they think of changing their engine oil.
Following this campaign, in the MCO (motorcycle engine oil) category, the company launched a limited period "Dhoni Legend pack" of Gulf Pride
4T bike engine oil to celebrate the legend of MS Dhoni, our brand ambassador which was also backed by a retail level display contest. The huge outpouring of love and emotion for Dhoni seen during the Premier League prompted this launch which will continue in the coming months.
Some other key highlights during Q1 –Gulf continues to receive some of the highest accolades and was awarded for 'Best initiatives in S&OP-
Lubricants' by Institute of Supply Chain Management at the 7th Demand Planning and Forecasting Awards 2023.
Exciting new opportunities-
o Secured good order from Pulsarlube for supply of 'single-point grease lubricator' which is a replacement of manual application with an auto-lubricator and extends the life of the bearings.
Commenting on the performance, Ravi Chawla, Managing Director & CEO, Gulf Oil Lubricants India Ltd., said, "During June'23 quarter, the Company witnessed a robust revenue growth of 15% and PATgrowth of 23% on the back of sequential margin improvements and easing of forex volatility, which paved the way for higher brand investments by leveraging our brand assets during IPL season. While few segments are still facing softer demand conditions, B2B continues to achieve double digit growth for us. Our distribution reach is continuously on the rise and that creates a strong foundation for our market share gain strategy. We will continue our focus on margin management and 2-3x market growth in terms of volumes and revenues on a full year basis. Our robust cash generations enable us to look for opportunities in the emerging fields of EVs and other adjacencies and exploring areas where Gulf can play a key role basis synergies with our current strengths and future strategies".
o Bagged prestigious order from Cairn India, part of Vedanta group and made its entry into supplying for Oil & Gas sector.