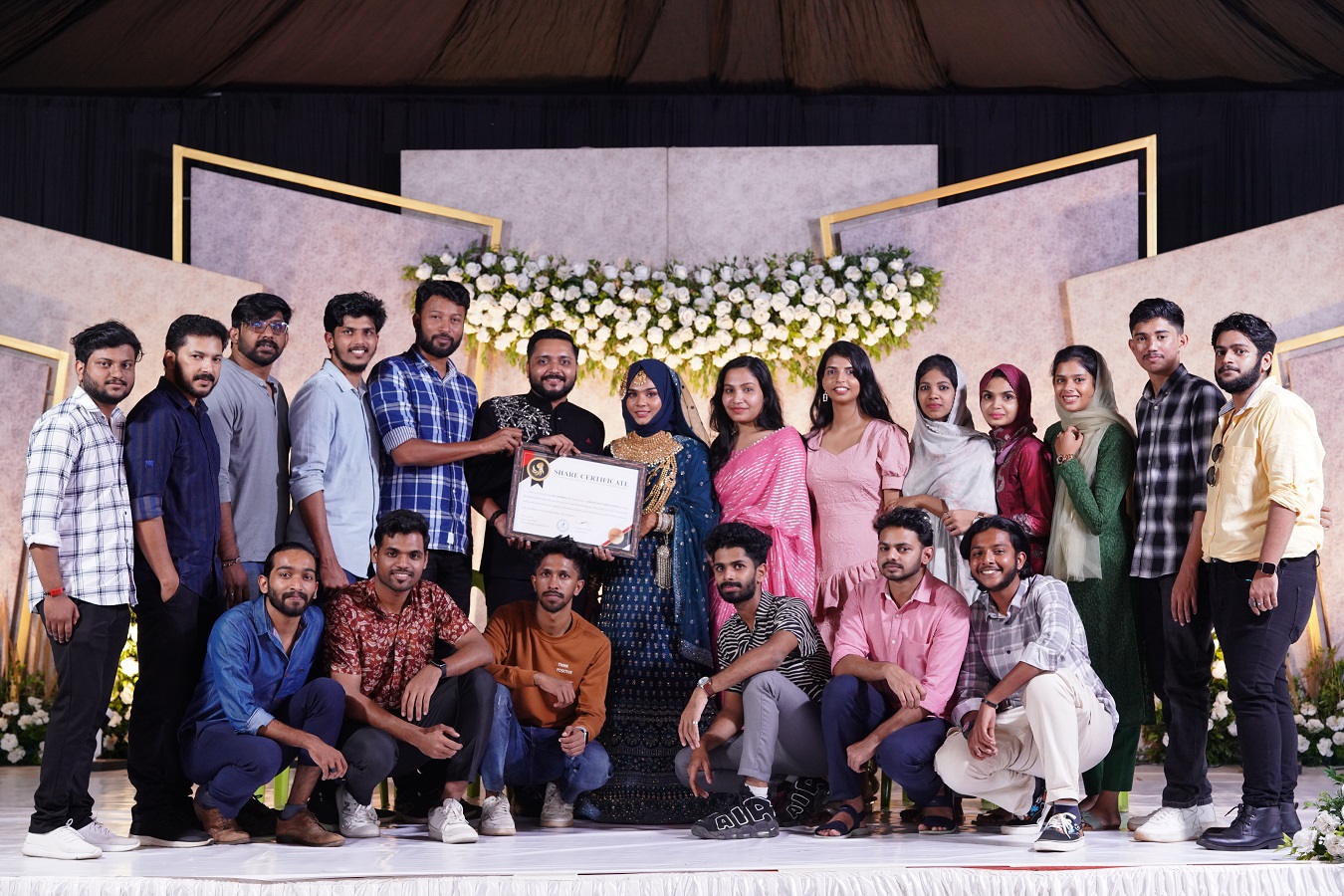 KOZHIKODE:
An employee turns partner, Iluzia Lab at Govt. Cyberpark surprises with a unique wedding gift. The one of a kind gift was given to Shabeen, a V.R. developer at the organisation by Noufal P, Founder & CEO, Vishnu, COO and Creative Director,Muneer Babu K. Iluzia Lab is one of the leading firms in the field of open reality, artificial intelligence, extended reality and virtual labs. The wedding of Shabeen, a native of Randathani and Huda M., a native of Thirunavaya was on the 28th of December in Kottakkal TMM auditorium.
Shabeen says he was overwhelmed by the reward from his colleagues, which made his wedding day even more memorable. He joined Iluzia as an Intern and later with the help, cooperation and support of company directors and colleagues Shabeen got the opportunity to work on many projects of international standards. He added that he is looking forward to his journey ahead with a positive leap.
'Shabeen has played a vital role in the development of the organization and has been a strong pillar even during tough times. The strength of the company lies in its sincere employees and such employees are always essential. We believe that they should also reap the benefits as we grow. It was as part of this strong belief that we unanimously decided to give Shabeen the company share.' Said Noufal P, Founder & CEO.
Previously, Iluzia lab had gained attention for building the world's first interactive virtual museum with the help of artificial intelligence, India's first metaverse classroom, India's first virtual practical lab and virtual textbook. The company's metaverse classroom is set up at Kozhikode Medical College Government Higher Secondary School.