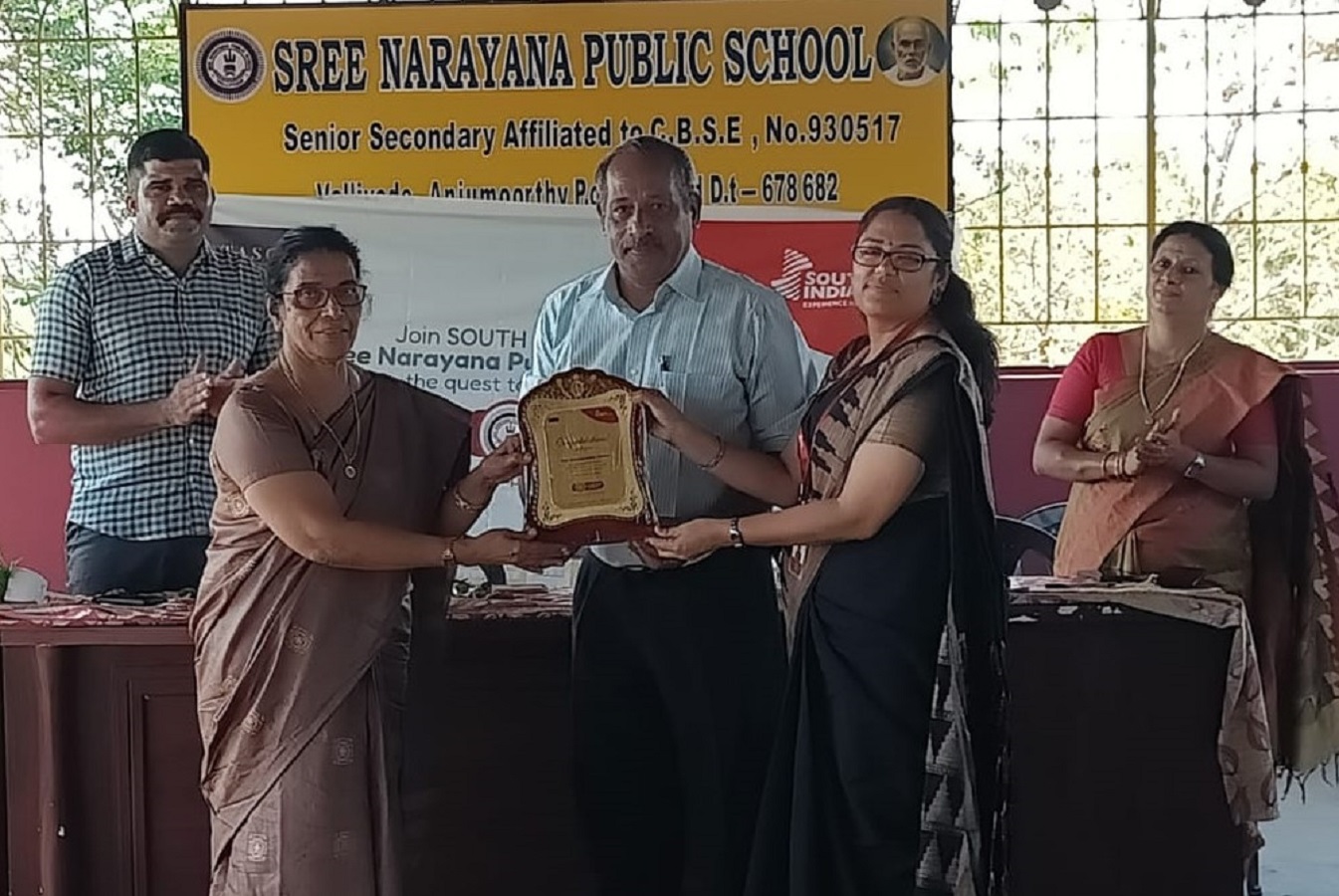 PALAKKAD:
South Indian Bank conducted an extensive anti-drug campaign, 'Drug Free Campus' at Sree Narayana Public School, Valliyode, and Palakkad, to raise awareness about the adverse effects of drug abuse among the students. The campaign organised as part of bank's CSR initiative.
Gopakumar U, CPO, Vadakkancherry Police station has conducted the awareness session for the students. V V Vijayan, Chairman of Sree Narayana Educational and Cultural Trust inaugurated the event. Thresikutty M C, Principal, Sree Narayana Public School, Valliyode, Rani S, Chief Manager, South Indian Bank and Lijomon James, Manager, Mudappallur Branch South Indian Bank were also present at the event.
The campaign was aimed to raise awareness on the negative effects of drug usage. Bank's initiative comes on the backdrop of a state-wide anti-drug campaign launched by Government of Kerala to put an end to the social menace of increasing drug abuse. A poster designing competition was also conducted for the students on the topic "Safe Campus, Healthy Campus" and prizes were distributed to the winners.
The Campaign that started in Thrissur will be conducted in selected educational institutions in various parts of the state. Awareness classes led by officials from Excise Department and Narcotic Cell will also be part of this campaign. Events like poster designing competition, mime, and street plays will be organised to encourage active participation of students, parents and teachers.