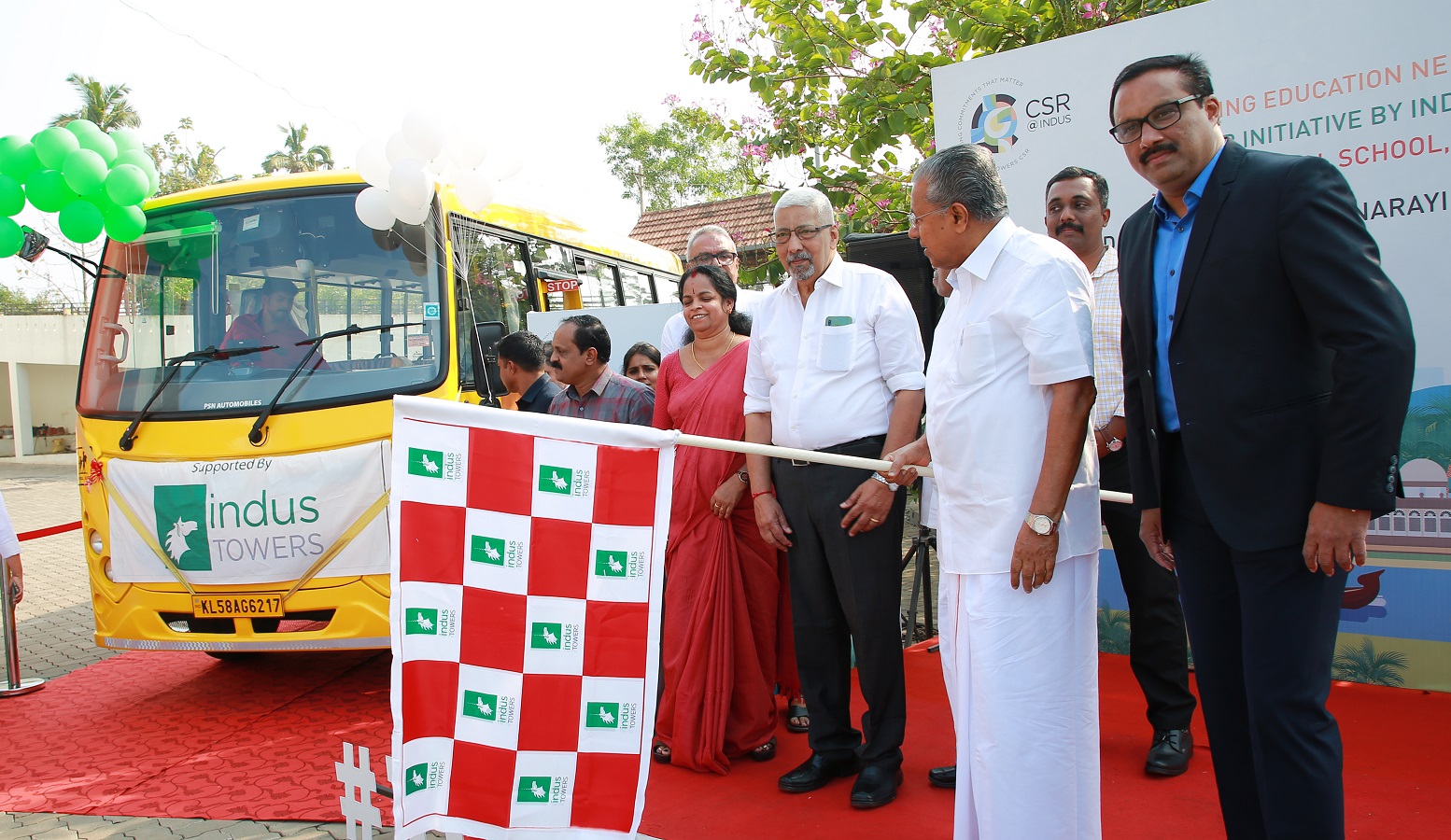 KANNUR:
As part of its Corporate Social Responsibility (CSR) program, Indus Towers Limited provided a 26-seater school bus to meet the commute needs of specially abled students studying at the Jaycee Special School in Dharmadam, Thalassery, Kannur, Kerala. The Chief Minister of Kerala, Pinarayi Vijayan was the guest of honour on the occasion of the handover and inauguration of this bus.
Speaking at the occasion, Nizar Mohamed, Circle CEO, Kerala, Indus Towers said, "This initiative by Indus Towers is consistent with our commitment to support the disabled community. Indus Towers wishes to thank the office of the Chief Minister of Kerala for the opportunity to partner with Jaycee Special School in Dharmadam, Kannur. The bus has been thoughtfully designed to accommodate the commute and accessibility needs of the students."
The school managed by the Jaycee Society for Rehabilitation of the Handicapped, serves approximately 130 students' school aged (5-18 years) as well as adult (19-40 years) from socio- economically underprivileged backgrounds who attend vocational training courses. Individuals attending the school have been diagnosed with autism, cerebral palsy and associated disorders.
Therefore, the bus donated by Indus Towers keeping in mind the need for the students who will use the bus. It is also equipped with a CCTV camera, reverse camera, LED TV, an infotainment system, a laptop, and a projector. The bus services will be provided to the students free of charge. In addition, Indus has also provided nine cerebral palsy chairs to the school.
Indus Towers, through its implementing partner, Impact Guru Foundation has also creatively conducted sensitization sessions on health and hygiene with aids of puppet shows, songs and dance performances.