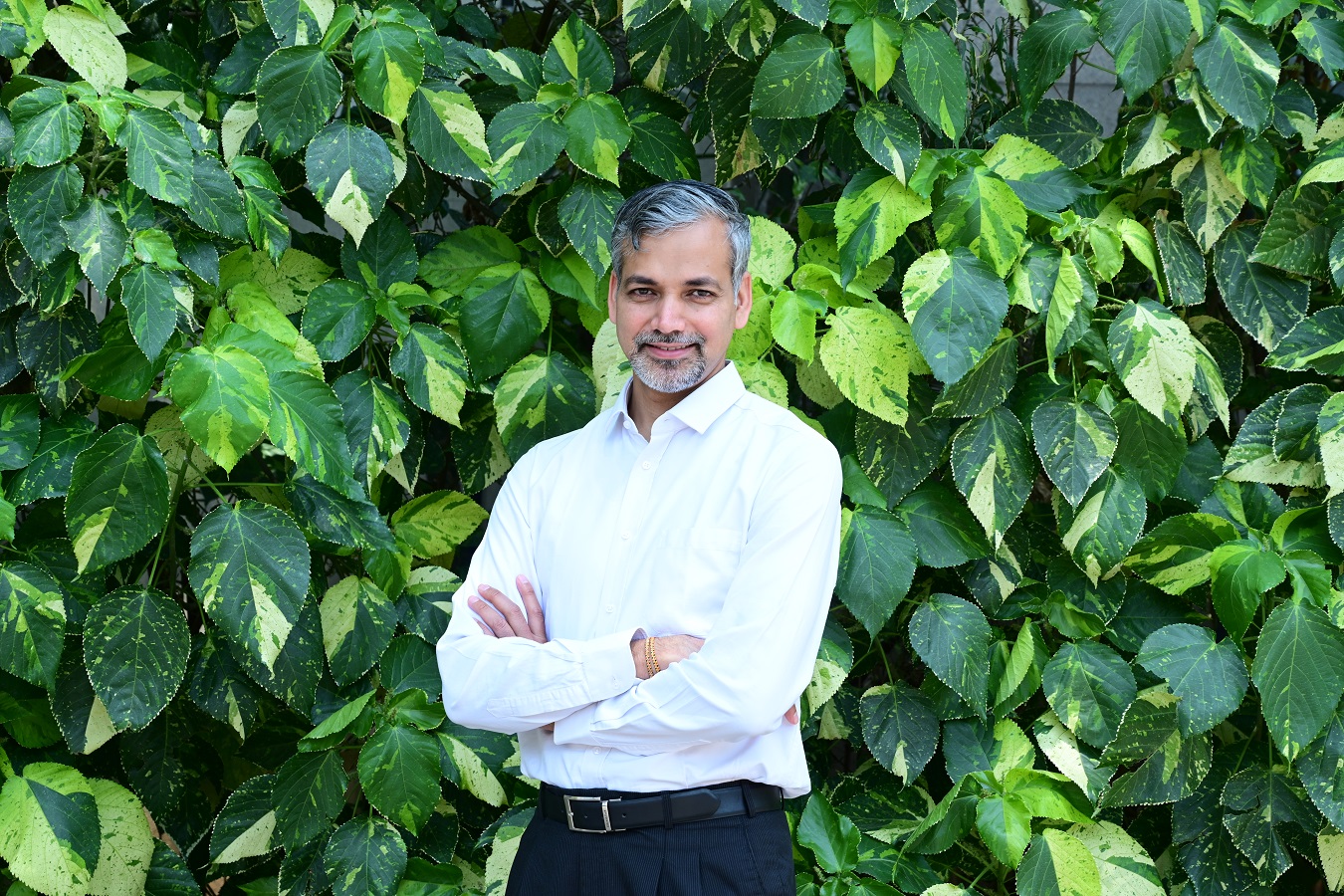 "Digital transformation and the work-from-home model has accelerated through the pandemic and after. This brings about a unique challenge from a cyber safety point of view. The challenge of human errors against the backdrop of fear and a sense of urgency – both of which are powerful routes of exploitation by cyber criminals. While the work of building awareness and sensitivity has begun, we have a long way to go before the population becomes cyber-smart."
In an exclusive interview with News Experts, Seemanta Patnaik, Co-Founder & CTO, SecurEyes talked about the challenges with cybersecurity in India and much more. SecurEyes is a pure-play cybersecurity consulting, services and products company that also provides cybersecurity training and education
News Experts: Pls tell what services does SecurEyes offer? Who is your clientele?
Seemanta Patnaik: At SecurEyes, we help solve one of the gravest concerns haunting organizations across the world: Cyberthreats. We are the first in India to come up with a Suptech product to help regulators digitize their processes and reporting by the sector; we also have a suite of Integrated Risk Management products to help businesses proactively monitor risk and compliance levels within their organizational context. Our products help organizations get a unified view of compliance against all relevant standards and frameworks. Thanks to this technology, Chief Information Security Officers everywhere can now take data-driven decisions about risks the organization faces, enabling their growth while ensuring business environment is secure. Our clients comprise of government bodies, financial institutions, and large organizations who are going through the second and third levels of digital transformation. We have clients across 12 countries, including India, United States United Arab Emirates Oman Qatar Kingdom of Saudi Arabia, Sudan, Philippines, Bahrain, Canada, Sri Lanka, Zambia, and Nigeria.
NE: According to a study, India is the sixth most data-breached country in world. What is the major reason behind this?
Seemanta Patnaik: There are several reasons for this. Firstly, tech literacy is high in India. When it comes to smartphone penetration, India leads second in the world, next to China. India has more than 500 million smartphone users. Thanks to government efforts, the smartphone is now in the hands of a common man, including those in villages and remote locales in the country. While the enthusiasm for newer technology is high in India, users are not taking adequate steps to safeguard their security when on their smart devices. People fall prey to phishing, scam ads, and more, thereby compromising their own security. This results in the leak of private and confidential data.
Secondly, digital transformation and the work-from-home model has accelerated through the pandemic and after. This brings about a unique challenge from a cyber safety point of view. The challenge of human errors against the backdrop of fear and a sense of urgency – both of which are powerful routes of exploitation by cyber criminals. While the work of building awareness and sensitivity has begun, we have a long way to go before the population becomes cyber-smart.
NE: Cybersecurity threats have Increased with the adoption of a hybrid work model. How challenging is it to tackle cybersecurity threats in hybrid work model?
SP: Although a hybrid working model is going to be the future for businesses, the move will take a few more steps of changes and flexibility before it becomes a reality. Some of the cybersecurity challenges of the hybrid work model are: expanding attack surfaces which are not within the purview of the traditional organizational information security infrastructure, possibility of use of unsanctioned technology, higher number of vulnerabilities due to the same, shortage of information security professionals to support the new challenges. and increasingly sophisticated social engineering/ phishing attacks. Businesses must chalk out strategies and best practices to ensure that the hybrid work environment is safe, both for the employee and the employer. This means taking steps to ensure that the right technologies are in place to monitor unusual activities, raising awareness among employees about the consequences of actions, like sharing passwords, not locking their system when they sign out, accessing office information on their personal devices, etc.
NE: Please cite various reasons why one should choose career in cybersecurity.
SP: There are many reasons why a career in cybersecurity is attractive. One reason is that cybersecurity is a rapidly growing field. The industry is growing at a rate of over 20% annually, which means that there are a lot of opportunities available for those who are interested in this field. Additionally, cybersecurity is one of the most stable and secure careers out there. With the ever-growing cyber threats, there is a growing demand for professionals who can protect businesses and individuals against data thefts and security breaches. Stakeholders understand that need and therefore there is a demand for skilled cybersecurity professionals, both in India and abroad. With roles ranging from threat intelligence, business analysis, and recruitment, right through to law, project management, and regulatory compliance, a career in cybersecurity offers a variety of options. Finally, the salary for cybersecurity professionals is very high, which makes this a very lucrative field.
NE: Does SecurEyes offer any course in cybersecurity? If yes, kindly brief us about the course, eligibility and its duration?
SP: Staying one step ahead of cybercriminals requires teams of experts, with different skills and knowledge bases that are current to the present moment. That's why we at SecurEyes offer a certificate course in cybersecurity to equip upcoming cyber warriors with industry-relevant skills that ensure they are job-ready from Day1. Taught live by certified and practicing professionals, the course consists of 450 hours of online training. Students can learn on live projects, from around the globe with 24*7 access to online labs & study materials.
The course covers key concepts like Fundamentals of Information Security, Network Security Fundamentals and Practices, Infrastructure Security Fundamentals and Practices, Application Security Fundamentals and Practices. Fundamentals of Governance, Risk & Compliance, Security Operations & Incident management. Admissions for batch 9 and 10 are open now.
NE: Stress on the importance of Cybersecurity.
SP: Cybersecurity is a must-do item for businesses and governments due to the increasing number of cyberattacks, cyber espionage, and cybercrime. Cybercrime alone is expected to account for USD 6 trillion in losses, as a result of targeting computers, smartphones, networks, and power grids. There are a number of reasons why cybersecurity is important for businesses and governments with data from India. For example, cyberattacks can lead to financial loss, damage to infrastructure, and loss of data. Cybersecurity also helps protect businesses and governments from cyber espionage and cybercrime, which can lead to theft of data, compromising of intellectual property, and disruption of operations. It is imperative for both governments and organizations to prevent or quickly recover from such threats. Our goal is to thwart nefarious practices in the cyberspace by helping organisations build agile capabilities and digitized operational practices to prevent cyberattacks.
NE: Which sector is the most vulnerable to cyber threats in India?
SP: It's hard to name just one industry that's most vulnerable to cyberattacks. The truth is every industry is prone to cyberthreats. The industries that will suffer the most due to a cyberattack are government, healthcare, banking and financial institutions, energy, education, and manufacturing. Where there is more data involved, more breaches occur.