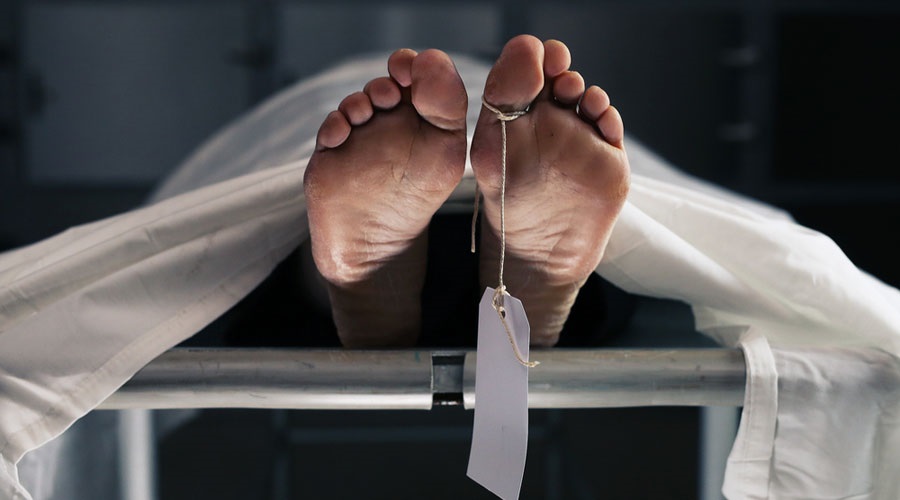 TORONTO:
A 24-year-old Indian student, who worked as a food delivery partner in Canada, has been killed after he was violently assaulted during a deadly carjacking, according to media reports.
Gurvinder Nath was delivering pizza at around 2.10 am on July 9 in Mississauga's Britannia and Creditview roads, when unidentified suspects confronted him and tried to steal his vehicle, CTV News channel reported.
"Investigators do believe that there are multiple suspects involved and that the food order was placed as a means of luring the driver to this specific area," Inspector Phil King of Peel Regional Police's Homicide Bureau said, adding that investigators had obtained an audio recording of the Pizza Pizza order placed before the attack.
After Nath arrived, he was "violently assaulted" and left critically injured by a suspect who robbed him of his vehicle and fled the scene, police said.
Multiple witnesses came to his aid and called for help before Nath was rushed to a trauma centre where he was pronounced dead on July 14.
Siddhartha Nath, Consul General of India in Toronto, said Nath's death is a "heartrending loss" and he extended his condolences to family members, friends and the wider community, the CBC reported.
He said the consulate general has contacted the family after his death.
"It was heartening for me to see how the community responded, came together both online and physically to support the family in this time of grief," the Consul General said.
"Of course, nothing can make good the loss, but it will be some solace to the grieving family and it's also a signal of the spirit of the community because it is in times like this when the spirit and the solidarity and the sense of empathy is tested."
The Consul General said he hopes the people responsible are brought to justice.
Inspector King said despite the infancy of the investigation, police believe Nath was an innocent victim.
Nath's vehicle was found abandoned in the hours following the attack in the area of Old Creditview and Old Derry roads — less than five kilometres from the crime scene, King said.
"The working theory is that perhaps there may have been extensive injuries (to Nath) that may not have been anticipated and that may have caused (the suspects) to get rid of the vehicle early," he said.
The vehicle has since been forensically examined and "several" pieces of evidence retrieved, King added.
Police say there is no known connection between Nath and his attackers.
"I would like to remind those involved that regardless of your level of participation, you are complicit in the murder of Gurvinder Nath and you will be arrested and charged accordingly," King said.
Nath's body will be flown to India on July 27 with the help of the Consulate General of India in Toronto, Canadian Broadcasting Corporation (CBC) reported.
Last week, CTV News Toronto spoke to family and friends of Nath, who said the Brampton resident was on summer break before he returned to his final semester of business school.
"He was innocent, he was just delivering pizza [when] random people hit him on his head," Nath's cousin, Balram Krishan, said.
Nath arrived in Canada from India in July of 2021 and had plans to open his own business.
On Saturday, more than 200 people gathered in Mississauga at a candlelight vigil for Nath, the CBC reported.
Speakers at the vigil said that Nath came to Canada carrying his family's hopes and now his family is dealing with grief at the loss of one of its three sons.
"You come to Canada with a dream. You start your life. But these people stole a dream," Bobby Sidhu, a friend of a relative of Nath, said.
Sidhu said: "Canada was known for peace. And I hope that in our country such senseless and merciless crime will come to an end. Everyone could relate to Gurvinder. I think that's the reason the community has come together."