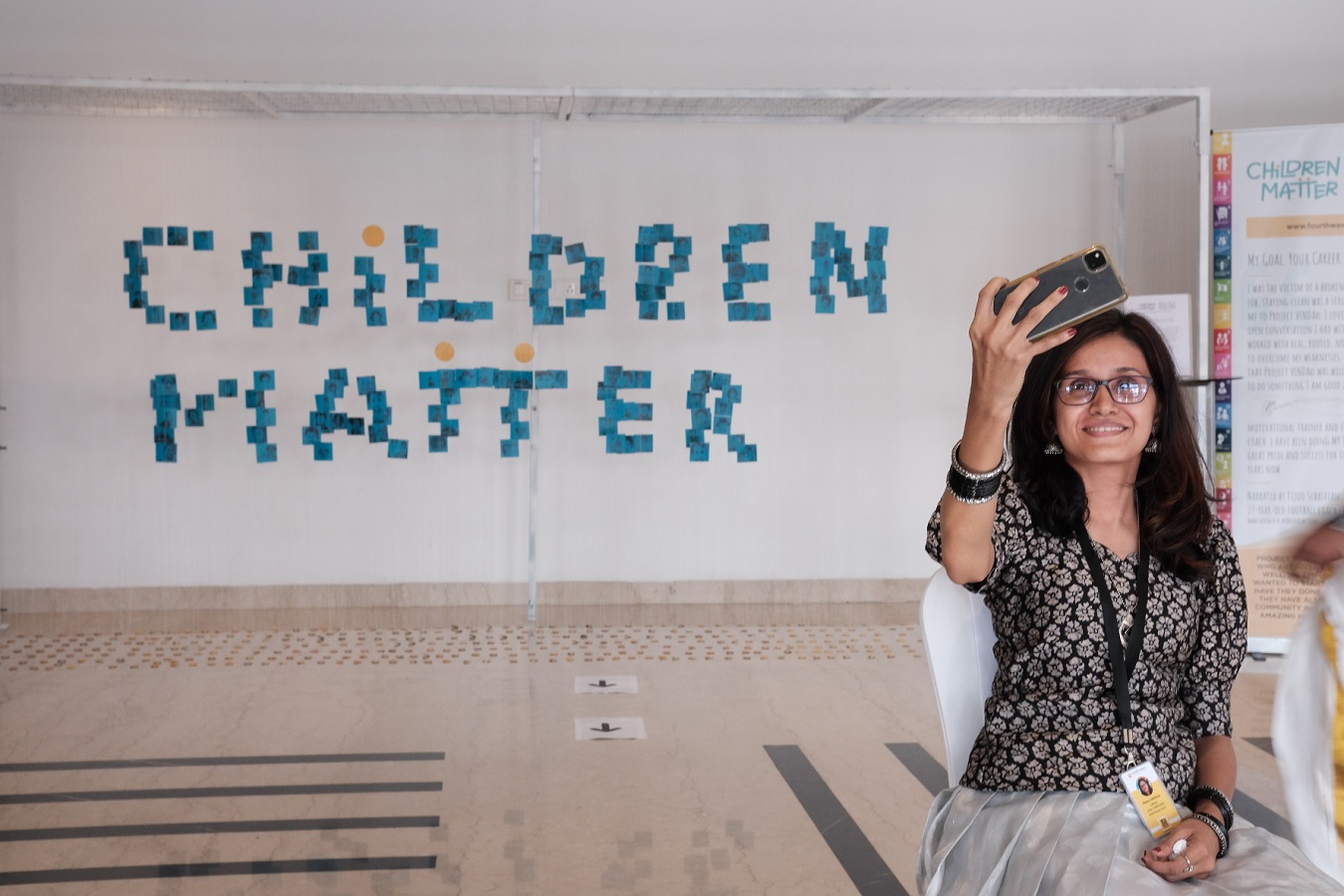 THIRUVANANTHAPURAM:
An installation at the ongoing UN-backed conference on drug-free childhood, which mirrors the world from a child's perspective, has triggered huge interest with the delegates reaching out for their mobile phones to take a selfie with the visual treat.
What welcomes a visitor at the entrance of the venue of the three-day international forum, which began yesterday, is haphazardly hung photos of children's faces that do not reveal any clues at the first glance. Things start appearing clearer with words "Children Matter" becoming visibly pronounced to the eyes as you reach a distance of 12 ft from the installation.
The handmade anamorphic installation has been designed in such a way that the focus is on how the viewer experiences the world from a child's point of view. It looks like a distorted image at a glance but appears normal when viewed from a particular point.
The thought of bringing novelty in presenting the logo of Children Matter resulted in this installation. It has been made by the team of Project Venda, an initiative of FWF, which focuses on identifying the pursuits and interests of children to wean them away from drug abuse.
"The installation looks unique from a child's perspective. Shots of children hung on a thread offer a visual treat to the beholder. The images speak of the childhood memories of some of the Project Venda team members," said CC Joseph, Director, FWF.
The relevance of resolving children's issues through the perspective of youngsters has become evident through this. Also, the role of youth in curbing the drug menace is vital, he added.
"It took a day to complete the installation in which photos cut in the same pattern were tied to the end of a thread. The whole thing recaptures our experience of working with teens and young adults," said Rohit Chelat, Catalyst, FWF.
The artwork showcases the team's childhood in retrospect of how things would have been different if someone cared enough to see from their point of view, he noted.