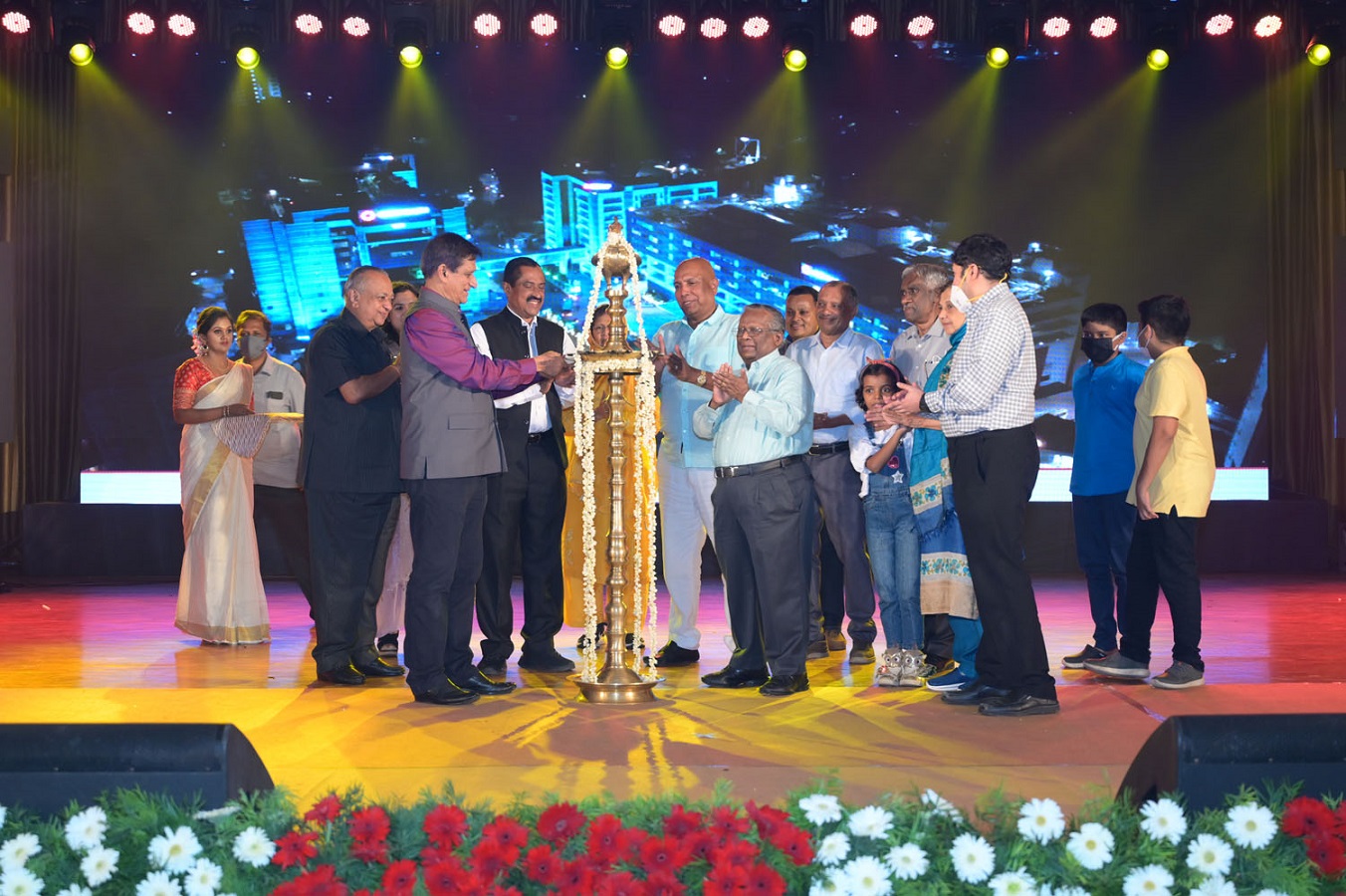 THIRUVANANTHAPURAM:
KIMHEALTH organised a Family Fest in the city as part of its 20th anniversary celebrations, with members of the management gathering along with the employees, doctors and their family members to recollect their association with the super-specialty hospital's growth during the past two decades.
More than being a hospital, KIMSHEALTH is an institution, its Chairman and Managing Director Dr M.I. Sahadulla said while inaugurating the the event at Girideepam Convention Centre, Nalanchira. Dr Sahadulla, while describing the journey of KIMSHEALTH as "eventful", recalled the "massive" financial constraints the hospital faced during its initial stages. "We managed to overcome those tough times, and went on to spread wings even outside the country," he noted. "The services of our employees enabled us to come up to this high level."
KIMSHEALTH Vice-Chairman Dr G. Vijayaraghavan, while addressing the function, said the hospital has been carrying out its social commitments during its two decades of healthcare services. "We salute the dedicative spirit of our team,"
Former DGP Raman Srivastava, KIMSHEALTH Executive Director E.M. Najeeb, Directors E. Iqbal, Dr P.M. Zuhara, Kabir Jalaludeen, A K Mukthar, Operations and Projects (GCC) Director Jacob Thomas, Vice Dean Dr P M Saffia, Chief Operating Officer Reshmi Aysha and CEO Jerry Philip were present at the function.
Excellence awards and Clinical Excellence awards were given to the staff and doctors for their contribution towards the growth of KIMSHEALTH. Samer Sahadulla, Jessy Ajith, Deepa C.R., Anilkumar D., Sreeranjini L. and Sujatha G.P. won the Excellence Award while Dr K.N. Vijayan, Dr Chacko Ramacha, Dr Sushama Devi and Dr Ramakrishna Pillai won the award for Clinical Excellence.
A musical fiesta that followed was led by popular singers Vidhu Prathap and Jyotsana . There was also a cultural extravaganza by the staff of KIMSHEALTH.
KIMSHEALTH which has completed twenty years in the health care industry has centres in Kerala's Kollam, Kottayam and Perinthalmanna, and abroad in Bahrain, Oman, Saudi Arabia, Qatar and the UAE.