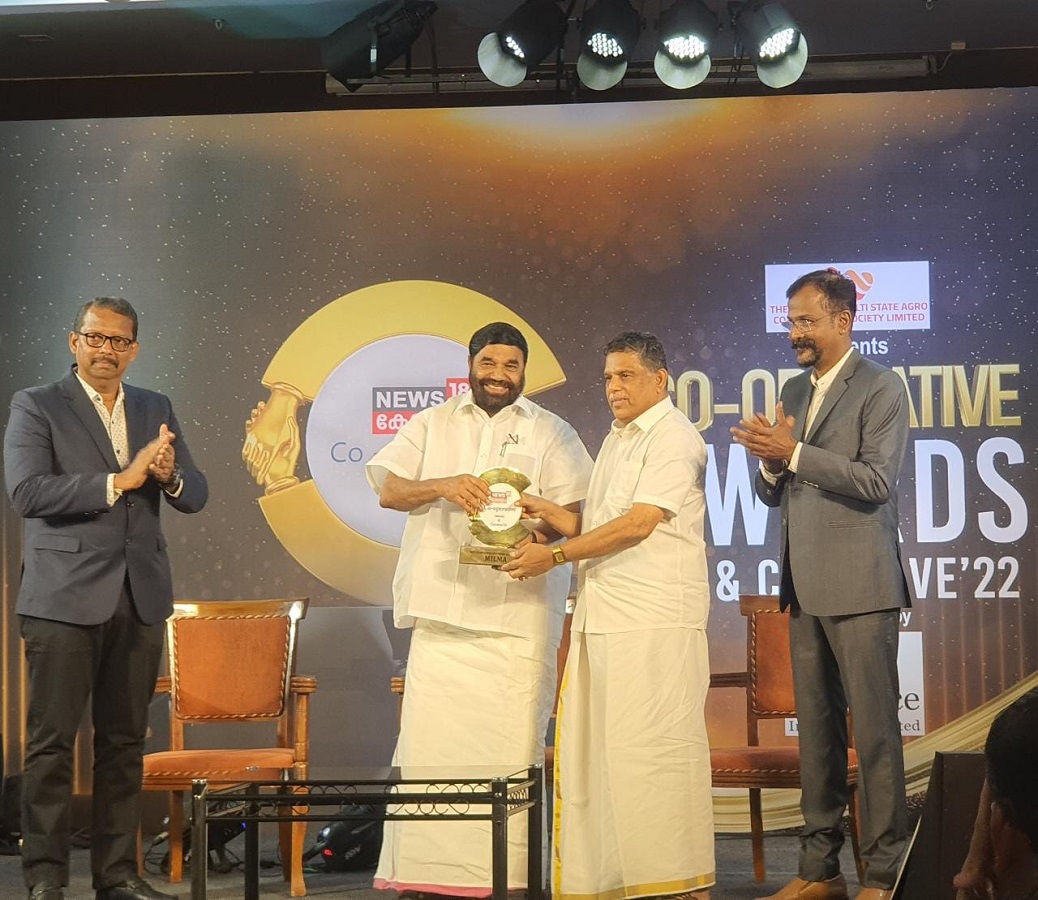 THIRUVANANTHAPURAM:
Milma has bagged the Best Co-operative Enterprise Award in Milk Sector at the Co-operative Awards 2022, organised by News 18 Kerala, to celebrate the team effort of all who have been the catalysts behind the growth of the co-operative revolution in Kerala.
Minister for Co-operation, VN Vasavan presented the award to Milma Chairman K S Mani at the function held here last evening.
Presenting the award, VN Vasavan said that the unshakeable trust of the public in the State's co-operative sector has facilitated its growth and added to its strength amidst many challenges.
Accepting the award on behalf of Milma for its commendable efforts in the co-operative dairy sector, Milma Chairman KS Mani said Milma's efforts in the co-operative dairy sector have played a pivotal role in the growth and welfare of dairy farmers. "Milma has brought about a revolutionary change in the dairy movement, and has been in the forefront even during the pandemic period, providing succour and support to the dairy farmers. We see this award as recognition of these efforts, as well as a huge commendation to all our stakeholders, including the milk farmers", he added.
Trivandrum Regional Cooperative Milk Producers' Union Administrative Committee Convenor N Bhasurangan was also present on the occasion.