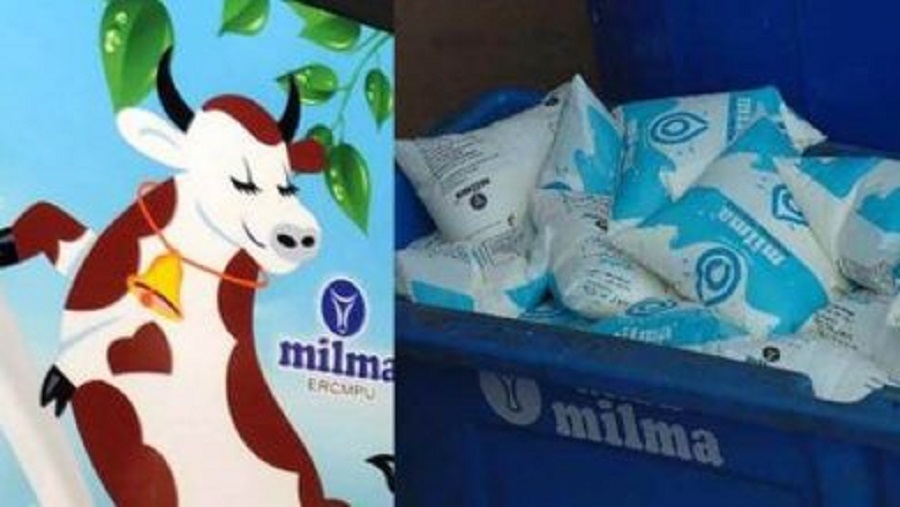 THIRUVANANTHAPURAM:
Thiruvananthapuram Regional Co-operative Milk Producers Union (TRCMPU) of Milma has declared an emergency relief package of Rs. 1 crore to help the affiliated dairy farmers in flood-hit areas in the region, including a solatium of Rs. 25,000 for the next of kin of the farmers who died during the disaster.
An emergency meeting of the Administrative Committee of TRCMPU held here today made an initial allocation of Rs. 1 crore to meet the urgent commitments in this regard, its Convener N Bhasurangan said.
Farmers who have lost their cattle in the disaster will get upto Rs. 25,000 as compensation. Upto Rs 20,000 will be provided for re-building the cattle sheds destroyed during the calamity and Rs 10,000 for repair of the damaged buildings of milk co-operative societies.
Free cattle feed will be distributed to the dairy farmers and free veterinary medical service will be extended for 15 days in the flood-affected areas. The veterinary camps will be organized with the support of the co-operative societies.
Transportation charges will be provided to co-operative societies where the procurement vehicles of Milma cannot reach due to destruction of roads caused by the calamity.
More relief measures will be declared after a visit to the co-operatives in flood-ravaged areas, Bhasurangan said.
In view of recurring natural disasters, the government should consider implementing a special package for Alappuzha and Pathanamthitta districts by declaring them as 'protected dairy zones', he added.