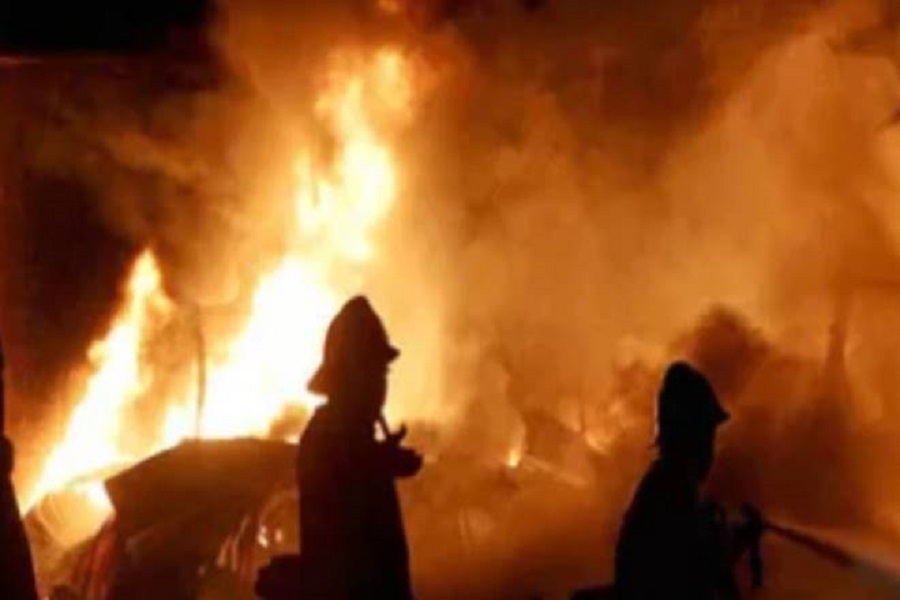 GURUGRAM:
A mosque was set on fire while a short circuit apparently triggered a blaze in another in Haryana's Nuh district, police said on Thursday. No one was injured in the incidents that took place around 11:30 pm on Wednesday, they said.
While one of the mosques is located near Vijay Chowk, the other is near a police station. Both mosques suffered some damage. Superintendent of Police (Nuh), Varun Singla, said, "Light arson has been done in one mosque while short circuit seems to be the reason for the fire in the other. The police took control of the situation and are conducting raids to nab the suspects".
Soon after information was received about the incidents, fire brigades were rushed to the two mosques and the fire was doused, police said. A senior police officer said they are trying to identified the accused with the help of CCTV cameras of nearby areas. Earlier, police had said that Molotov cocktails were hurled at the two mosques.
Curfew, meanwhile, has been relaxed in Nuh on Thursday. "People can buy daily essentials from 10 am to 1 pm", said Prashant Panwar, Deputy Commissioner of Nuh. Curfew was clamped in Nuh after communal violence erupted on Monday after a mob tried to stop a Vishva Hindu Parishad procession.
Prohibitory orders have been clamped in Palwal. Mobs killed a cleric, torched an eatery and vandalised shops as communal violence that began in Nuh spilled over into neighbouring Gurugram on Tuesday. Six people have died so far in the violence, 116 people have been arrested and 90 detained, according to the Haryana government.