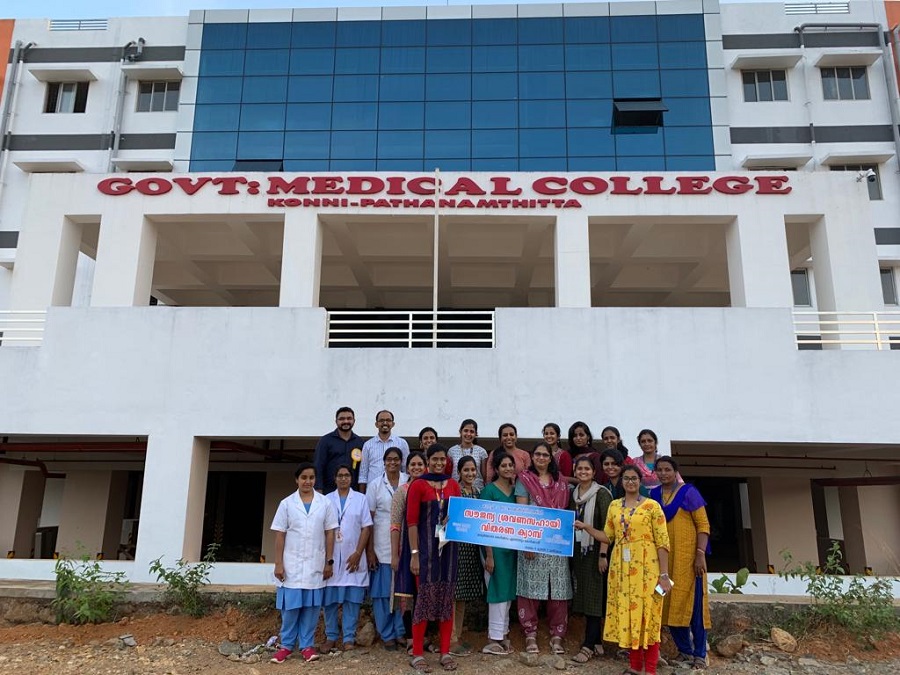 PATHANAMTHITTA:
The National Institute of Speech and Hearing (NISH) distributed hearing aids to 30 people during a medical camp organised at Konni Government Medical College Hospital (MCH), Pathanamthitta on the World Hearing Day on Thursday.
The camp was organized by the Audiology and Speech Language Pathology (ASLP) Department of NISH in association with the ENT Department of the MCH.
Dr Vinitha Mary George, Head, ASLP, NISH; Senior Audiologists Praveena Davis and Asha Manohar and Social worker Jismon led the camp, where around 17 people, including PG students of ASLP at NISH took part. The hearing aids were distributed to financially-backward people as part of the ADIP (Assistance to disabled persons to purchase) project of the Central government.
Dr George said timely diagnosis and treatment of the hearing impairment of newborns can help them develop their speech and language skills as other children with the support of hearing aid or cochlear implants.
"Effective intervention is possible if the hearing impairment is identified at the earliest. Even as genetic factors are a reality, a healthy lifestyle may be followed during pregnancy. Pregnant women should also take care in order to prevent themselves from getting any infections, which could lead to congenital hearing problems in the child. Rubella vaccination in pregnant women is one of the preventive measures of congenital hearing loss in children," she added.
As part of the World Hearing Day, poster designing, slogan writing and awareness video creation competitions were also conducted for students on the NISH campus at Akkulam here. So far, NISH has organized a string of camps at the initiative of panchayats, NGOs and hospitals.