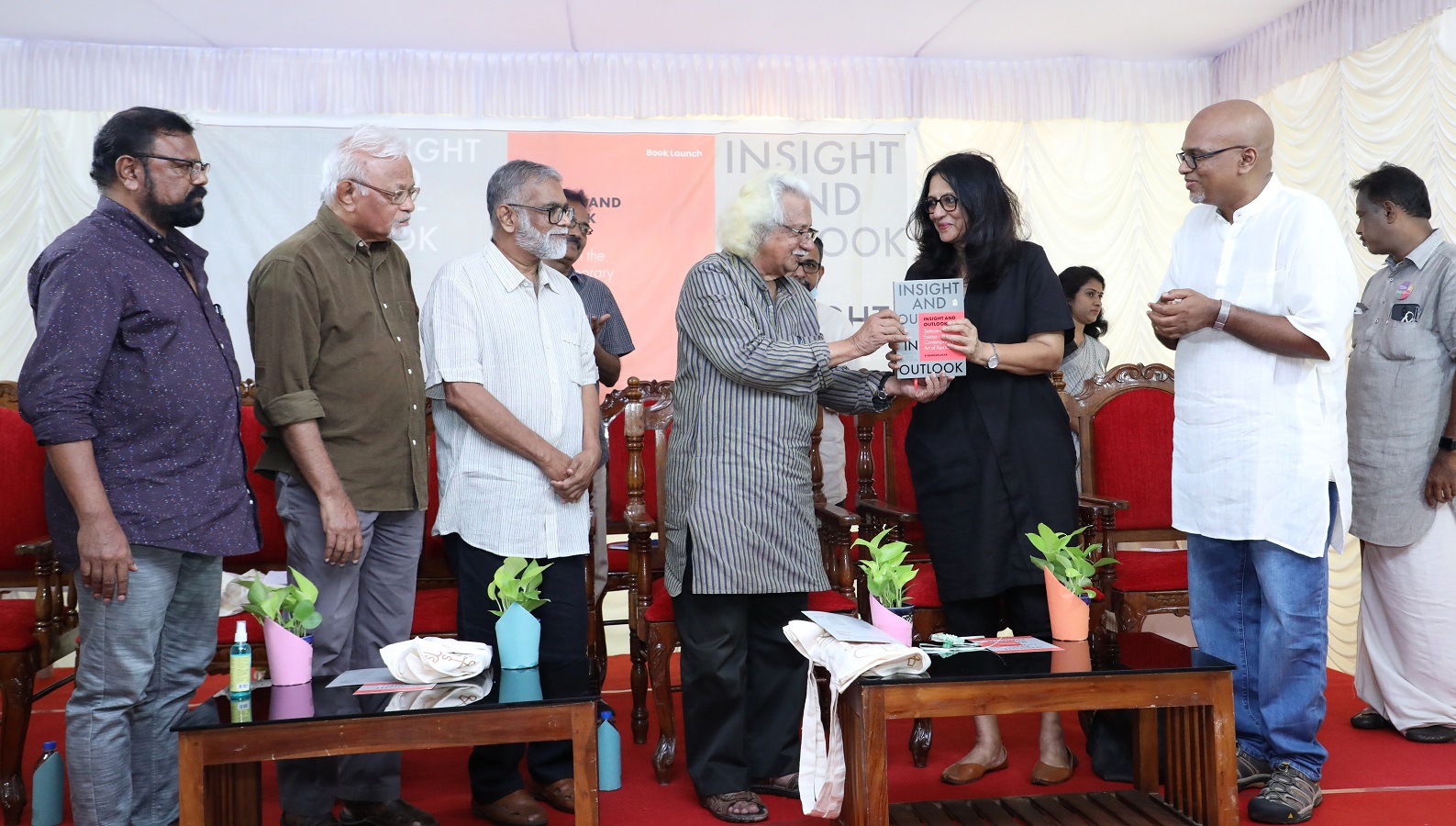 KOCHI:
Unlike in the west, school-texts in Kerala are yet to give students an idea of the state's age-old art and culture, renowned filmmaker Adoor Gopalakrishnan said today.
"Such a phenomenon also distances the young generation from our classical performing arts such as Koodiyattam and Kathakali that are rich with intricate painting of the face," he noted after releasing 'Insight and Outlook' authored by scholar R. Nandakumar. The compilation of essays on contemporary art of Kerala is brought out by the Kerala Lalithakala Akademi (KLA).
Handing over the first copy of the 250-page book to well-known artist Pushapamala N, Gopalakrishnan pointed out that such detachment from regional culture has led to concretization of ancient temples, which have thus been losing their vintage character. "It may be to cater to modern facilities that permanent roofs come up in the open spaces of several shrines. They go against not just the traditional equations of architecture, but the overall aesthetics too," the Dadasaheb Phalke awardee regretted.
The function at the Durbar Hall Kalakendram in Ernakulam, which was presided over by KLA Chairman Murali Cheeroth, hosted a discussion on 'Critical Engagement with Art in Theory and Practice'.
Bangalore-born Pushpamala, who was groomed chiefly at Maharaja Sayajirao University of Baroda in Gujarat, said the book comes from a writer who is sharp in his observations and witty in his remarks.
"Art colleges teach much about the Mughal and Pahari art of the hills upcountry, but the Deccan art of southern India remains somewhat neglected," she added.
Art historian-author Prof R. Siva Kumar of Visva-Bharati University at West Bengal's Santiniketan said, in his keynote address, that the "reasonably priced" book begins from the artistic contributions of the iconic Raja Ravi Varma (1848-1906) and peaks with the heyday of the revolutionary Madras School of Art led by K.C.S. Paniker (1911-77).
"Art writings should not follow just one narrative. This book enriches our literature," noted the speaker, who is a native of Muthukulam in Alappuzha district. "Least pedantic, the author comes across as an engaging writer."
Cheeroth said that the KLA is devising a plan that would ensure that book launches are followed by public discourses about the content. "The publishing industry is not as vibrant as the world of visual arts in Kerala; we need to work on it," he added.
KLA Secretary N. Balamuralikrishnan welcomed the gathering, while art director Aji Adoor proposed thanks.
The participants at the discussion were culture critic M. Ramachandran, artist and KLA former president Nemom Pushparaj and art critic-author Bipin Balachandran besides Pushpamala N. and R. Nandakumar.
The book release comes amid the KLA's April 25-May 12 show as the reflection of a fresh spirit to accommodate the changes in the contemporary visual culture even while saluting the heritage. The 19-day show at KLA's Durbar Hall was inaugurated by Culture Minister Saji Cheriyan.