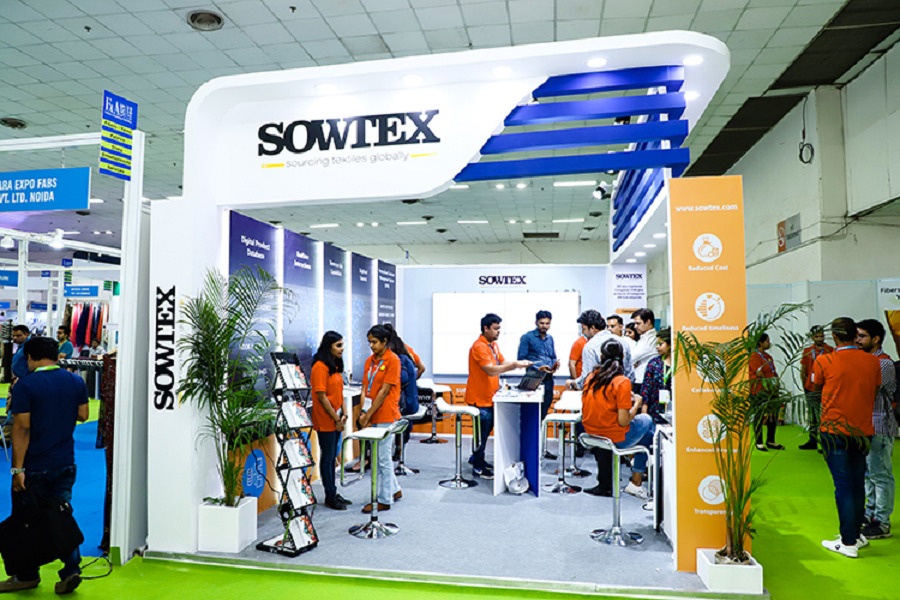 NEW DELHI:
Today, in an online media event, SOWTEX the fast growing B2B platform for global fashion and textile businesses, and TUKATECH, the leading fashion technology solution provider, announced their partnership to provide an integrated solution for buyers, designers, manufacturers and suppliers in Asia.
SOWTEX & TUKATECH, have over 20,000 global fashion & textile businesses, already using the digital platform. "Through this collaboration with TUKATECH, we aim to reduce the sampling turnaround time for designers and manufacturers from3 weeks to just 3 hours," said Sonil Jain, Founder & CEO SOWTEX. He further added,"With a sophisticated cloud-based solution, the development cost for Apparel manufacturers will reduce from an average $5,000 to just $49 a month."
Along with this partnership with TUKATECH, SOWTEX also announced the launch of SOWTEX Design Lab. It's a unique platform that will give ready access to buyers and manufacturers, to a large collection of high-resolution images of Fabrics and Trims; along with specifications, ready inventory and prices. "The SOWTEX's Design Lab will have 30,000+ swatches from global Fabric mills and textile manufacturers; This combined with TUKATECH's 3-D visualizer will bring much needed Speed for rapidly changing fashion industry," said Mr. Jain. Early adopter of this technology will differentiate themselves in the current pandemic environment, by shifting from physical to online sampling, reducing shipments and getting the iterations done significantly faster.
"We are excited to partner with disruptive technologists & innovative solution provider SOWTEX for Asian region," said Ram Sareen, the founder of Los Angeles-based TUKATECH, a company spanning six continents and 42 countries.
Sareen, a long-time fashion waste crusader, also pointed out that the SOWTEX-TUKATECH alliance will lessen the enormous amounts of wastage during the sampling process. "Since the industry's average adoption rate is around 15%1, large number of physical samples end up in the landfill," Sareen added.