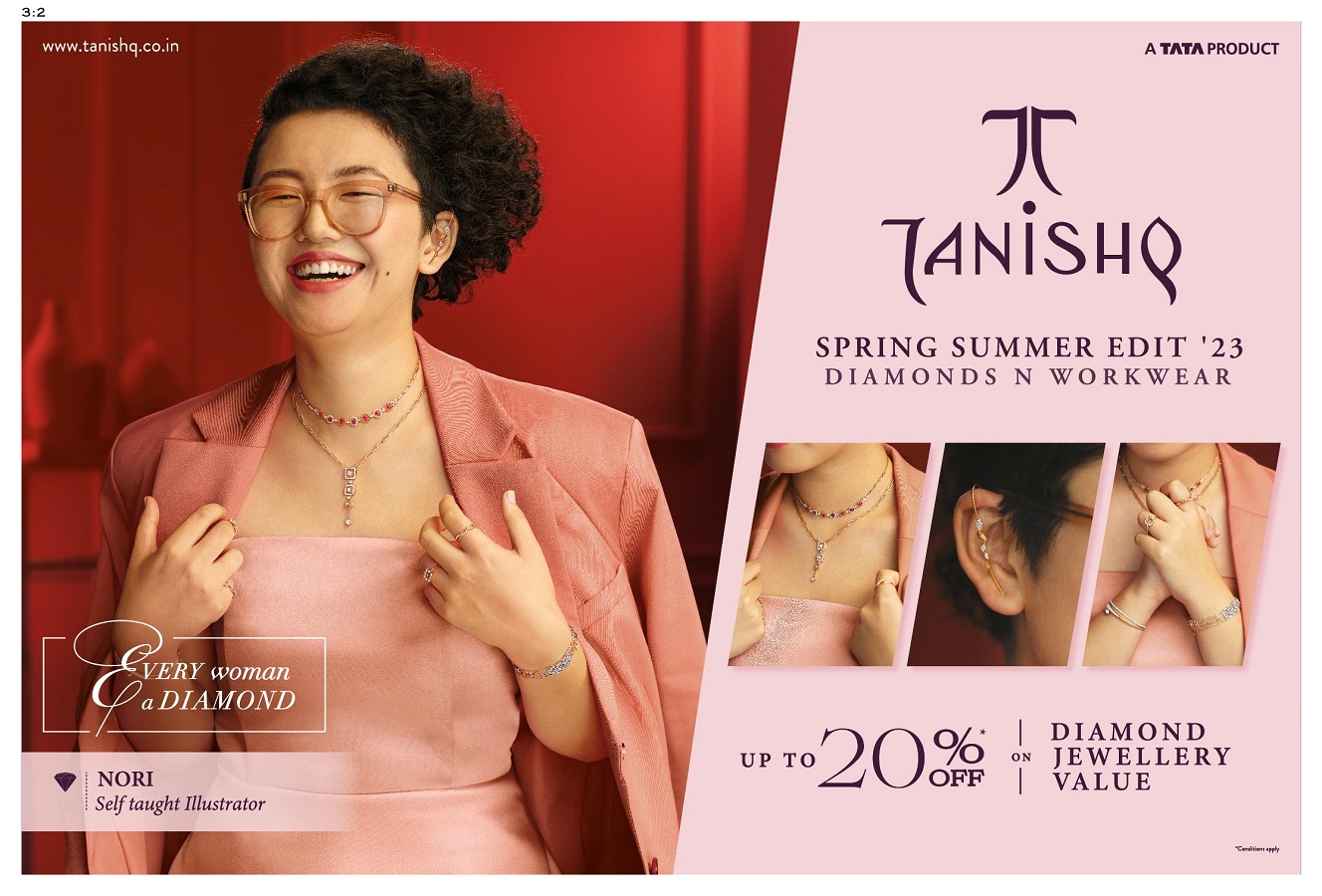 KOCHI:
India's top Jewelry retailer, Tanishq, from Tata Group, introduces the largest assortment of Diamond Jewellery ever with the launch of 'The Summer Edit'23' featuring distinct diamond looks to celebrate the many styles a woman adorns. The wide range of new and refreshing designs under 'The summer Edit'23 are available across all product categories such as rings, earrings, pendants, necklaces, bracelets, bangles, and many more.
Women and diamonds have an intrinsic relationship and nothing less than Tanishq diamonds are befitting to celebrate the extraordinary story of her life. The real sparkle of diamonds comes from the woman who adorns it, who lends her radiance to make the diamonds shine a little brighter.
Adding to her glow, Tanishq has curated eight diverse looks for all occasions featuring four real life women protagonists, continuing the thought of Every Woman a Diamond. Whether you shine at a cocktail party, radiate at get-togethers or be glinting through your everyday meetings, be the stunner where ever you go, just like a natural diamond with its multiple facets of brilliance and beauty. Right from Classics, Cocktails, Festive to Fusion, Denim, Work wear to Everyday Wear, Tanishq has got you all covered, for your many styles.
It's truly a festival of Diamonds this season at Tanishq. To make it even more attractive, Tanishq is now offering Up To 20% *off on Diamond jewellery value. The offer is valid across all Tanishq stores in India and is valid for a limited period only. So, walk into your nearest Tanishq store and rekindle the love for your diamond self today.