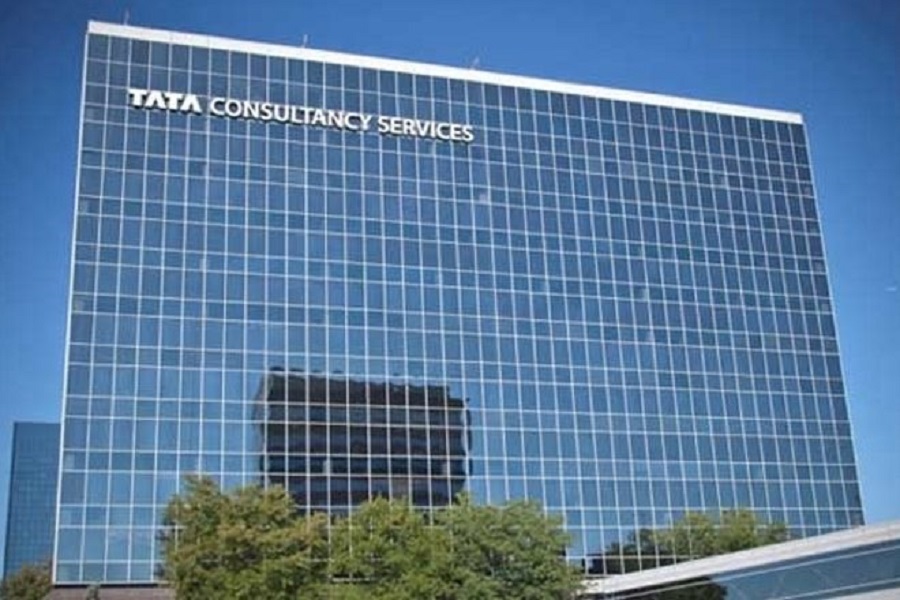 MUMBAI:
Tata Consultancy Services (TCS) has been ranked the number one IT service provider for customer satisfaction in the UK in Whitelane Research and PA Consulting's independent survey of CIOs from the largest IT spending organizations in the country. TCS received the top ranking in this survey, for the eighth time.
The 2023 IT Sourcing Study surveyed over 300 CIOs about their IT service providers and outsourcing plans, evaluated more than 750 unique IT sourcing relationships and over 1,400 cloud sourcing relationships to rank the top 27 IT service and top 13 cloud providers in the UK.
TCS achieved the highest customer satisfaction score in the UK at 83%, 11 percentage points above the industry average. The study revealed that TCS is the only company that has demonstrated an 'exceptional' level of performance in the UK across five key IT domains:
§ Digital transformation (88% vs industry average of 78%)
§ Security services (87% vs industry average of 75%)
§ Workplace services (85% vs industry average of 73%)
§ Cloud and infrastructure hosting services (84% vs industry average of 72%)
§ Application services (83% vs industry average of 74%)
According to the report, the top three client investment areas over the next two years will be around further automating business processes, simplifying, and consolidating IT estate, and saving costs. The top driving forces for businesses in the UK to outsource more in 2023 are for 'better access to resources and talent' (57%), 'cost reduction' (57%), and 'more scalability to business needs' (50%).
Jeremy Pee, Chief Digital and Technology Officer, M&S PLC, said: "For the past 15 years, TCS has been a strategic partner to M&S, helping us drive our digital transformation and achieve our strategic goals of delivering a seamless customer and colleague experience, driving online growth, leading in omnichannel and sustainability, modernising our supply chain, and expanding our global reach. Together, we have created innovative solutions to optimize our space, range, and display capabilities. We look forward to continuing the partnership, exploring new opportunities and leveraging TCS' industry expertise and engineering talent to reshape M&S for growth and value creation."
Kelvin Wing, Chief Information Officer, Enterprise IT, EDF UK, said: "Over the last 13 years, our relationship with TCS has gone from strength to strength. TCS has matured from a vendor-customer relationship to one of a true and extremely well-regarded strategic partner. Our strategic partnership has shaped and successfully delivered many of EDF's critical business services and change programmes, delivering great customer experience, commercial and technical value whilst improving employee engagement and satisfaction. When required, TCS without hesitation, will always go the extra mile and truly live their values."
Amit Kapur, Country Head, TCS UK & Ireland, said: "TCS is proud to have once again been recognised as the UK's number one IT service provider for the eighth time, based on the positive feedback of our clients. For over 45 years, we have supported enterprises across the UK to realise their ambitious growth and transformation goals – regardless of project scale or complexity. It is because of our firm commitment to delivering the highest standards of customer service and our continued investment in talent that we are consistently rated as the top IT service provider in the UK."
Jef Loos, Head Sourcing Europe, Whitelane Research added: "TCS has succeeded in becoming the UK's number one IT service provider for an impressive eight years, showing that putting the client at the heart of the company's business model is a proven strategy for success. It is a pleasure to once again recognise TCS' commitment to British businesses and we would like to congratulate each and every one of their employees for their consistent hard work and another fantastic achievement in 2023."
The results of the Whitelane's 2023 IT Sourcing Study follows several industry recognitions for TCS, including being listed as a Top Employer in Europe and being named as the 'second most valuable IT services brand in the world' with its brand value up 2% to $17.2 billion in 2023, according to Brand Finance.
Since 2013, Whitelane has conducted its annual IT sourcing study to evaluate the leading IT and cloud service providers in Europe and it is considered one of the most representative reports on the outsourcing market. Click here for further information on this year's Whitelane Research IT sourcing report.