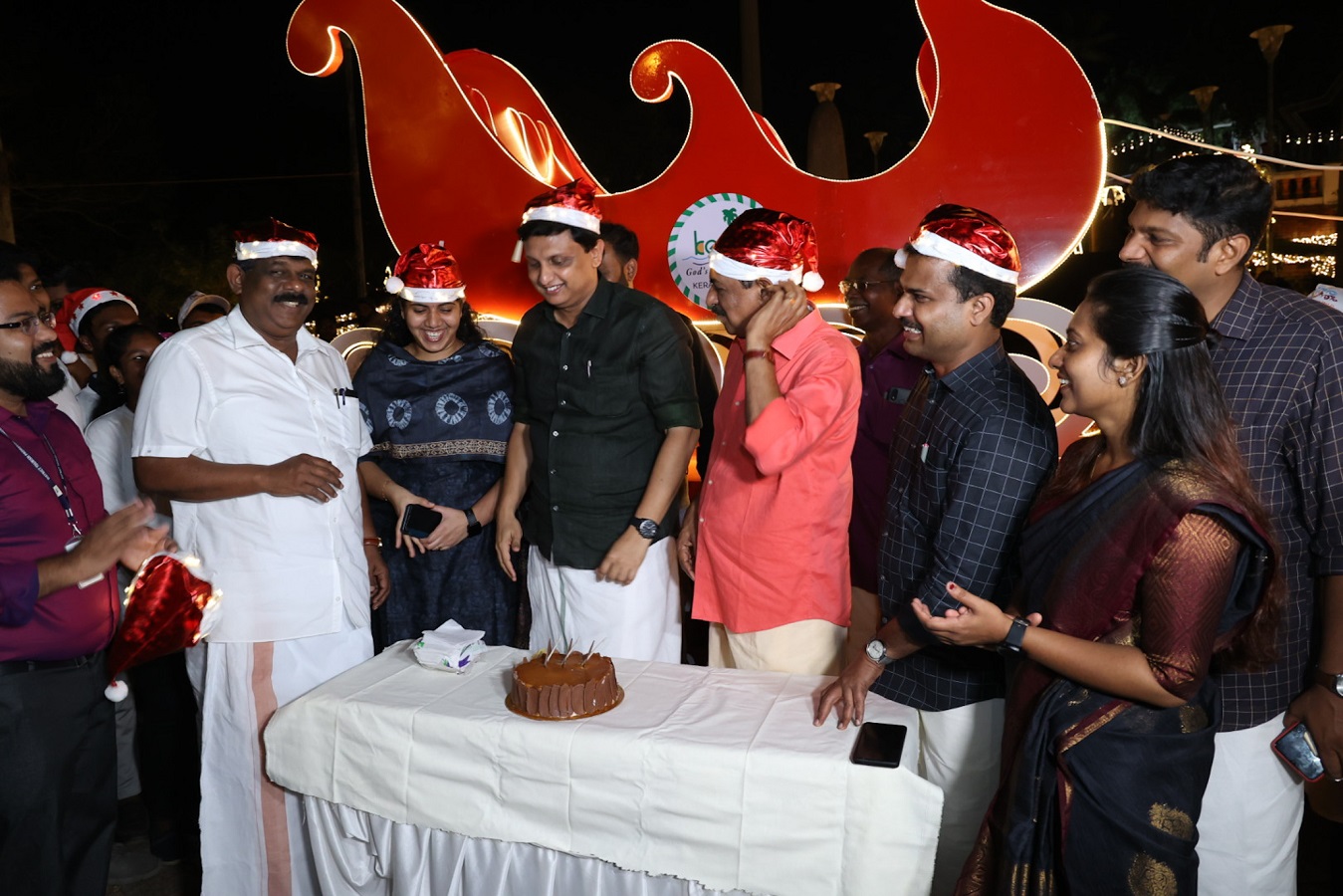 THIRUVANANTHAPURAM:
Turning evenings in the capital city luminous and lively ahead of Christmas and New Year, illuminations and theme-based installations put up by the Tourism Department have begun to glitter, lifting the festive mood of residents and visitors.
Tourism Minister P A Mohamed Riyas switched on the illuminations at Kanakakunnu Palace this evening. Food and Civil Supplies Minister G R Anil, Transport Minister Antony Raju, Water Resources Minister, Roshy Augustine, Mayor Arya Rajendran, V K Prasanth MLA and Councillor Reena K S were present on the occasion.
They also exchanged Christmas cap and cut the cake, marking the commencement of Christmas celebrations in the city.
For the first time, theme-based illuminations were installed this year, making the shimmering patterns more dazzling and enchanting.
The public can view the decorative lights up to 1.00 am till January 1, for which there is no entry fee.
Besides the premises of Kanakakkunnu Palace, illuminations embellish the stretch from Museum Police Station to Jawahar Balabhavan.
At the entrance of the Kanakakkunnu Palace, a reindeer and chariot of 40 feet in length and 8 feet in height has been installed apart from scores of smaller reindeer, Christmas bells, Christmas trees, and twinkling stars along the way.
Sugar candy sticks have been set in 50 spots. LED and neon lights brighten the trees in the city. For the first time that the tree-wrapping decorative light installation has been set around Kanakakkunnu.
Also, colourful photo points have been set up in specified spots.