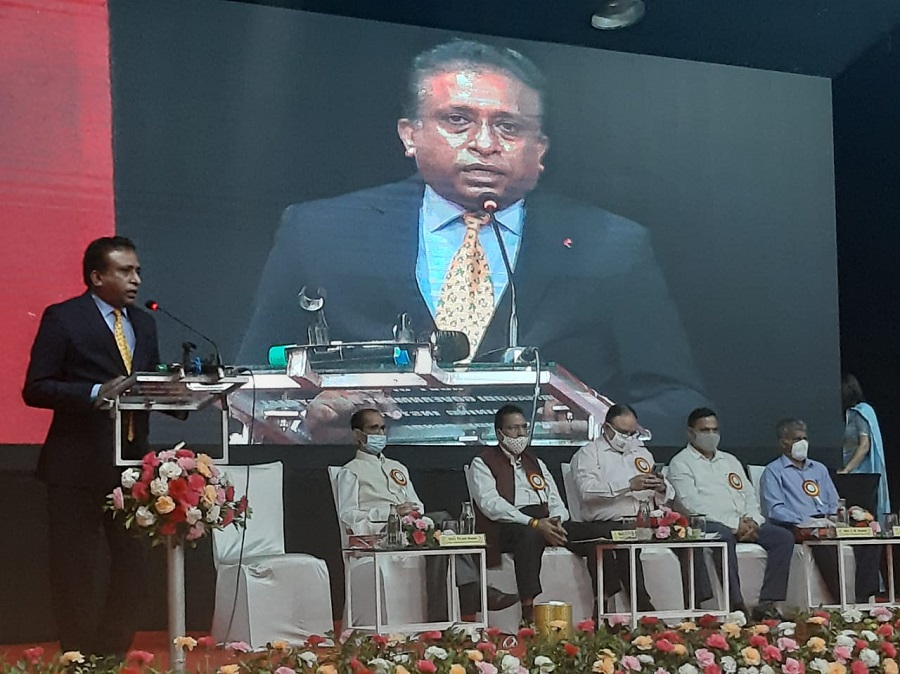 PANAJI:
Prof. Irfan Mirza, Director/Principal VMSIIHE and the team members comprising of Dr. Marie Raj, Administrator, Chef Sebastian Breitinger, Porf. Culinary Art, Chef Sujatha Madhavan, Chef Rodwin Rodrigues, Yoshika Brooks D'Silva and Cleona Pereira were recognised for their remarkable contribution during the India Skills valedictory function that was held by the Directorate of Skill Development & Entrepreneurship, Govt. of Goa.
C. R. Garg, Secretary, Skill Development and Entrepreneurship Govt. of Goa and the Guest of Honour of the valedictory function, Capt. Kaustav Nath, State Engagement Officer, Karnataka & Goa, Deepak Desai, Director, Directorate of skill Development & Entrepreneurship, Govt. of Goa were dignitaries present.
National Skill Development Corporation (NSDC), the executive arm of the Ministry of Skill Development and Entrepreneurship (MSDE) organised the India Skills Competition 2021 to promote international standards of vocational training in India.
India Skills is part of an international event known as 'World Skills', where a student who is less than 20 years old can participate. The competition progresses from a screening level to a district level, then onto a state, regional, national and finally to the international level – World Skills competition.