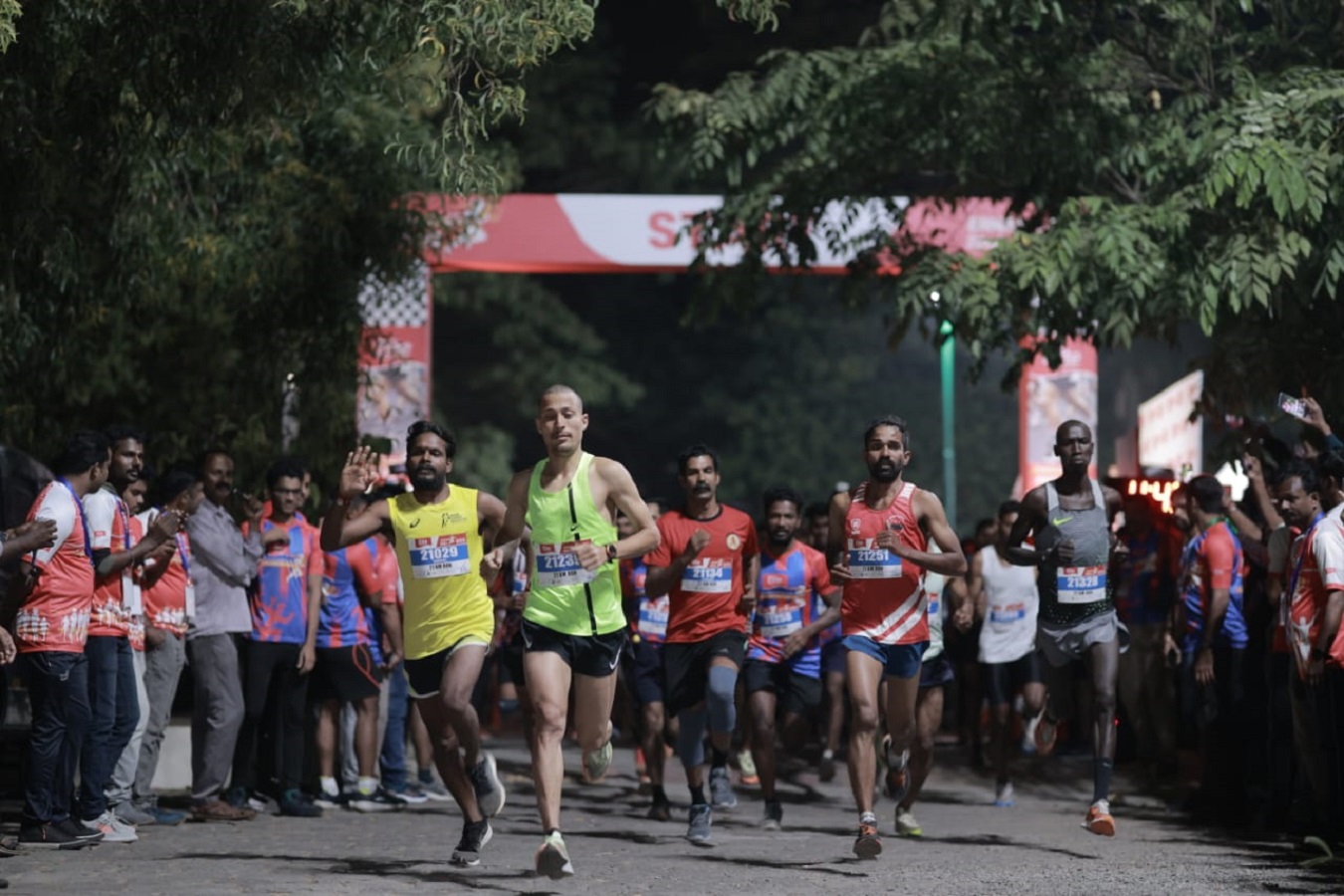 KOCHI:
Elite Foods and Innovation Group's Founders Day is observed on January 23 every year in connection with its Founders vision "The Food Factory of the World".
Raghulal's entrepreneurial prescience and avant-garde approach gave birth to Elite Foods. He could foresee the potential for development within the food industry, and that's how Elite Food took its first steps by establishing the first state-of-the-art bread production facility at Aroor. While the group has achieved successive milestones, its approach to success has remained unchanged: quality products, an awareness of customer demands, and a focus on sustainable development integrating environment and organic. Donning a hat that accrues various talents and qualities, Raghulal is an industrialist, philanthropist, cultural activist, and sports enthusiast in tennis, yoga, and swimming.
Raghulals success ingredients was Strong focus on quality, state-of-the-art technology, constant innovation, concepts like 'Farm to fork' and 'Food Factory to the world"
A marathon race was organized every year in connection with the Founders Day celebrations and featured several charitable endeavors. Their constant attempts to give back to society as much as they can bewhat led to the creation of this activity on Founder's Day, and recent years have shown great promise in terms of providing opportunities to the disadvantaged.
On January 22, 2023, in Ernakulam, Kerala, the Elite Founders Day Marathon was held. It was included in the list of the year's biggest mass gatherings. The public-spirited endeavor is part of Elite Foods CSR and is being carried out to support society and its citizens. The marathon saw participation of 2000 participants including registeredrunners, Kids, Parents and Elite employees and Family members in the Marathon who entered at 4 a.m. on January 22, 2023, at the Durbar Hall Ground, which served as the venue. Several categories, including the 21 KM, 10 KM, 5 KM (light run), and 2 KM (kids run) segments, were open for participation.
The Flag off was done on time by Abdul Salam, Assistant Commissioner of Police (Narkotis), Fuljen, Sub Inspector, Kochi Central Police Station, Sabu Jose, CEO-Sales, Elite Foods Group and K.N. Ramakrishnan, DGM, Elite Foods Group respectively.
All the 4 categories were given cash prizes 45000, 25000, 10000 and 5000 for both male and female. The prizes were distributed by Hibi Eden, MP, Ernakulam, T.J. Vinod, MLA Ernakulam, Dr. K.N. Raghavan, Executive Director, Rubber Board in the presence of Danesa Raghulal, Director, Reghuram, President, of Elite Foods & Innovation Group, Prathibasmidan, Director &Ceo, K Sreeram, Group Director, Sabu Jose, CEO Sales, Bijoy Francis, Head HR, K.N. Ramakrishnan, DGM Elite Foods & Innovation Group and Arjun Rajiven, Director & COO, Elite Developers.
The function also honored Athletics T.C. Yohannan, Asian gold medal winner in Long Jump, C.C. Jacob, International Footballer Coach and Kerala Captain, M.M. Jacob, Coach, Player in Indian and Kerala Football Team, C.V. Seena, International Footballer and Indian Team Vice Captain, George Thomas, Arjuna Award winner in Shuttle badminton and Indian Captain, Jacob Mathew, Word arm wrestling champion and 28 world medalist.
Articulating about the marathon and the numerous charitable activities, Elite Foods and Innovation Group announced 20000 meals to the underprivileged Children's towards the total number of KM run by the participants at the Marathon. The spokesperson concluded the session delivering her vote of thanks to all the participants including Press Media, specially Kochi Police, Co-Partners and Associates VestaIncream, East Tea, Kinder Hospital, Elite Developers, Solgen Energy PvtLtd,Ernakulam District Sports Council and Smrithi School for Childrens.