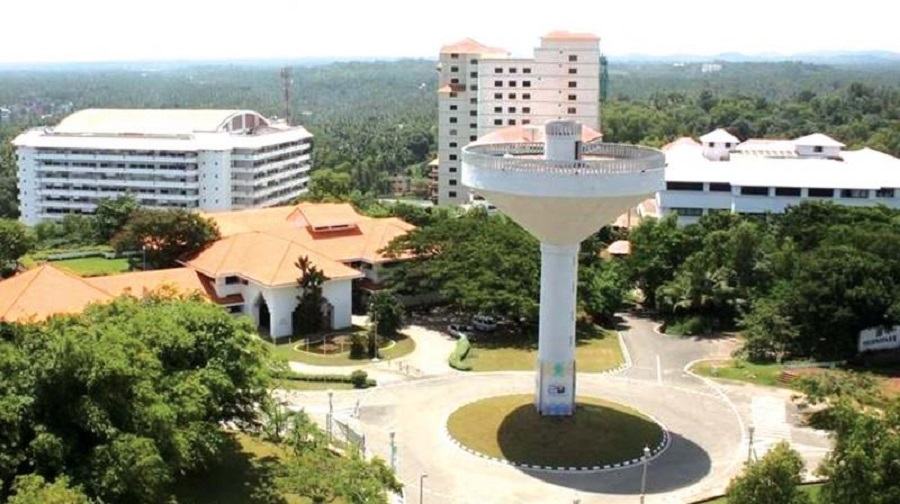 KOZHIKODE:
30 IT companies from Kerala to attend the annual GITEX technology exhibition in Dubai. Various companies based in Kerala's IT parks, like Technopark, Infopark, and Cyberpark, are participating in the four-day exhibition that started on October 16 at the World Trade Center under the leadership of GTech, a consortium of Kerala's IT park IT companies. Through this exhibition, the companies aim to focus on the Middle Eastern market in addition to presenting various products and solutions.
30 companies working in various sectors like 3-D printing, artificial itelligence, augmented reality, big data analytics, bloxk chain, cloud, computer hardware and software, mobile hardware and software, consumer technology, cyber security, data centre, digital marketing, drones and A.V, enterprise software, future transportation, global smart cities, global solution providers, Gulfcoms telecom and mobility, infrastructure network and security, I.O.T, mixed reality, mobile device and accessories, physical and commercial security, printing and business solutions, censors, smart home, smart work place, software digital imaging, value added distributors, virtual reality from Kerala are attending the GITEX Tech show.
Companies from Kerala participating in the Dubai GITEX Tech Show:
ZOONDIA, Leeyet Techno hub LLP, Zerone Consulting, Lilac Infotech Pvt Ltd, Technaureus Info Solutions Pvt. Ltd., UROLIME Technologies, Freston Analytics Private Limited, GrandTrust InfoTech Pvt Ltd, ATEAM INFOSOFT SOLUTIONS PVT LTD, AlignMinds Technologies, Acube Innovations Pvt Ltd, CODILAR TECHNOLOGIES PRIVATE LIMITED, TechBrein Solutions Pvt Ltd, Lithos Technosoft Pvt Ltd, PromptTech Middle East Private Limited, Cubet, Pixbit Solutions Pvt Ltd, Mirox Cyber Security & Technology Pvt Ltd, CLOUD CONTROL (HybCloud Technologies), Webdura Technologies Redteam HackerAcademy, Techlogica IT DT Solutions, Wattlecorp Cybersecurity Labs, HOSTDIME DATA CENTRE SERVICES PRIVATE LIMITED., Aabasoft, JTSI Technologies India Pvt. Ltd., Neoito Technologies Private Limited, CYBROSYS TECHNO SOLUTIONS PVT LIMITED, WebCastle Media Pvt. Ltd. Webandcrafts Technology Solutions Private Limited.