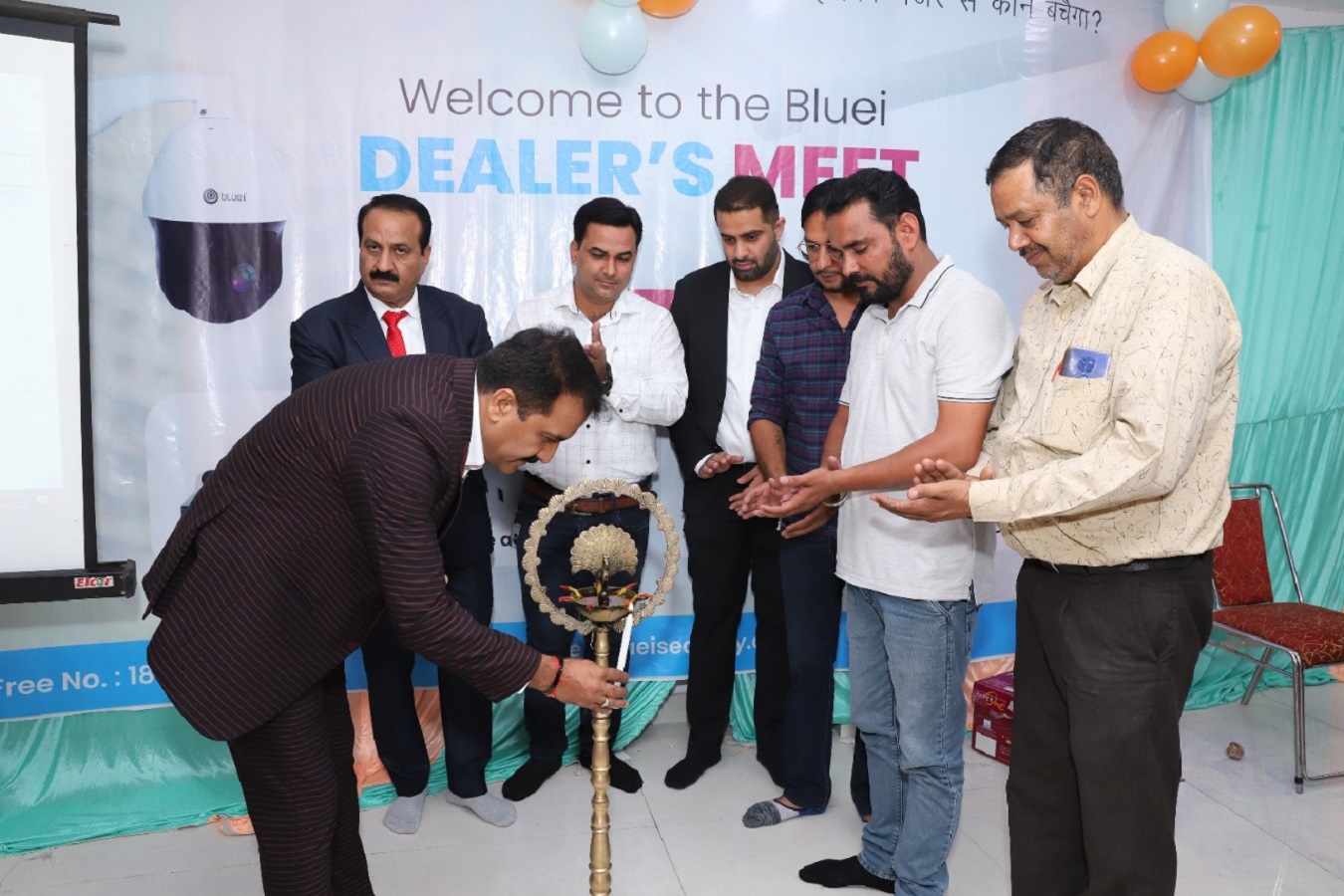 NEW DELHI:
Mobile accessories and lifestyle gadgets manufacturing brand- Bluei organized a dealer meet in five hotel at Fatehabad. The event started auspiciously by lighting the dip by Rajesh Chopra, MD, Bluei.
Bluei securities launched for the first time in the market AHD 2.4 and 5 megapixels with audio and 8 megapixels IP cameras. The company also launched some exciting schemes and special offers were also there to motivate and attract the buyers. Dealers were seen as happy to interact with the technical team and other senior management. Apart from this Bluei had also showcased a wide variety of mobile accessories and lifestyle gadgets with amazing product quality and new technology of modern India. People were amazed and were excited to see trendy and latest gadgets to trade in their respective markets.
To curb thefts and anti-social elements, CCTV cameras are a major priority in time. It is very important to install cameras so that there should be no untoward incident in your home and office. In the event, Bluei gave the bare detailed information of the CCTV camera production above the mobile phone being made by itself. Recently, the company opened its showrooms in Kerala, Ahmedabad, Chennai, and Bangalore.
At the launch of Bluei dealers meet Akhilesh Chopra, Sales and Technology Director ar Bleui says," Around 75- 80 dealers visited at the meet, it was really a wonderful experience for us, leaving a great impact on the whole of Haryana as after the dealer meets event we are hoping a huge number of inquiries regarding association as a dealer for their respective area to enhance new business opportunities."