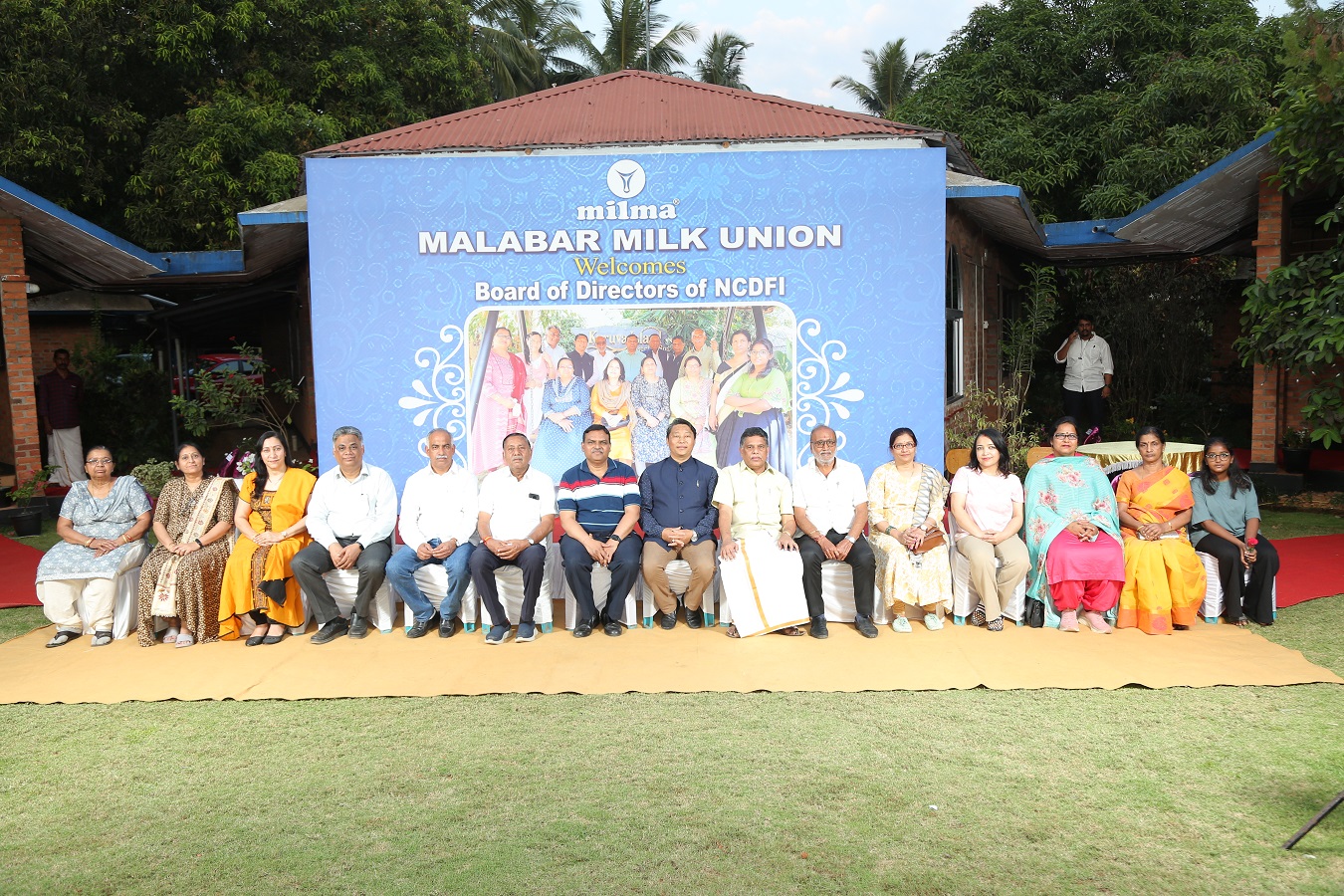 KOZHIKODE:
Popularisation of ethno-veterinary medicines has helped substantially reduce antibiotic use in the dairy sector by almost 84 percent and resulted in sharp reduction of the overall cattle treatment cost, National Dairy Development Board (NDDB) Chairman Meenesh C Shah said today.
Shah, also Director Board member of National Cooperative Dairy Federation of India (NCDFI), revealed this while speaking at a function at the headquarters of Malabar Regional Co-operative Milk Producers Union (MRCMPU). The board members of NCDFI, the country's apex organisation for the dairy cooperatives, are on a visit to MRCMPU, the northern regional union of Milma.
Shah noted that ethno-veterinary medicines launched by Malabar Milma has set a model to the dairy sector establishments including Amul, and they should be made available in all Indian states as well.
At the National Startup Conclave organised by the Central Government in Hyderabad on February 28, the ethno-veterinary medicine manufacturing initiative was selected as India's best startup in the dairy sector. Only three institutions, including Malabar Milma, from the cooperative dairy sector, were chosen for the conference.
NCDFI Chairman Mangal Jit Rai, Amul Chairman Shri Shamalbhai B Patel, Haryana Dairy Development Cooperative Federation Chairman Shri Randhir Singh, and Karnataka Co-operative Oilseed Growers Federation Director Shri Venkatrao Nadagouda visited the head office of MRCMPU.
Last week the team took part in the quarterly meeting of NCDFI at Wayanad which gave special emphasis on its marketing operations, as members of the Board unanimously passed the annual plan of activities for the 2023-24 financial year.
At the function, Kerala Cooperative Milk Marketing Federation (KCMMF) Chairman and NCDFI board member K.S. Mani welcomed the gathering. NCDFI Managing Director Srinivas Sajja, Milma Managing Director Asif K Yusuf, Private Secretary to the Minister of Dairy Development Anil Gopinath, and Malabar Milma Managing Director Dr P Muraly also spoke.