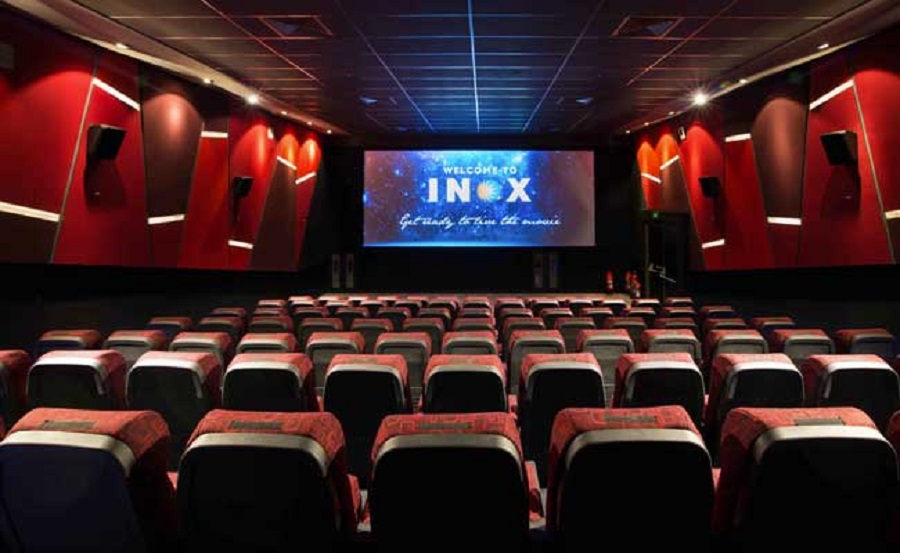 PANAJI:
India's leading multiplex chain, INOX Leisure Ltd, announced the launch of BIGPIX, INOX's homegrown premium large format screen cinema format, delivering eye-popping giant screen visuals with 4K clarity and sharpness in 2D and 3D formats. BIGPIX gets its name from the sheer huge size of the screen, which extends from the floor to the ceiling of the auditorium vertically and from one wall to the other horizontally, making it the largest cinema screen in Goa. The BIGPIX screen has been installed by INOX at its iconic multiplex at Old GMC Building at Panaji.
INOX also announced the refurbishment of this iconic multiplex. The revamped 4-screen INOX Old GMC is now much more vibrant, lavish and lively with a total of 1212 seats. Each of the screens will be equipped with advanced Laser projection system and immersive Dolby ATMOS sound for guests to enjoy a thunderous feel. The redesigned multiplex now includes a plush and ultra-luxurious lounge, besides an inviting concession counter called Café Unwind, which would serve refreshing new food choices including a range of shakes, juices, mixes and coffees for its patrons. INOX patrons will also be able to enjoy these gourmet food options within the comfort of their homes by ordering them through food ordering platforms like Swiggy and Zomato.
Atul Bhandarkar, Regional Director – West, INOX Leisure Ltd, "This is indeed a special occasion as we launch our very own premium large screen format experience – BIGPIX – in the state of Goa, which is also the largest screen in the State. The BIGPIX format will offer a stadium-like experience to the audience who can now enjoy their favorite blockbusters in a unique environment. Furthermore, we are extremely thrilled to have revamped this multiplex into a cinematic marvel, which would be a feather in the cap of the state, and would be a treat for the movie fanatics of not only Goa, but the entire country. We invite the movie lovers to come and witness the revamped and refurbished cinema, with new features, a luxurious lounge, livelier ambience and some amazing F&B offerings."
Besides making sure that the cinemas will be operated by a 100% vaccinated team, INOX is adhering to each and every instruction as prescribed in the notifications issued by the State Governments. We have curated a hygiene initiative called #SafetyFirst, which is a convergence of the measures prescribed by the Government authorities and additional measures implemented by us. Besides following the prescribed seating restrictions, the cinemas will be frequently deep cleaned and disinfection of all customer touch points including entrance, Box Office, lobbies, auditorium, F&B counters, restrooms and exit gates will be carried out. In an endeavor to provide enhanced hygiene, the protocols like mandatory mask, temperature check, e-tickets, contactless payment & entry and enhanced intake of fresh air have also been implemented. INOX aims to make the entire cinema-viewing experience digitally enabled and touch-free, we have encouraged the use of e-tickets, and even the guests walking in at the counters before the movie will be issued e tickets.