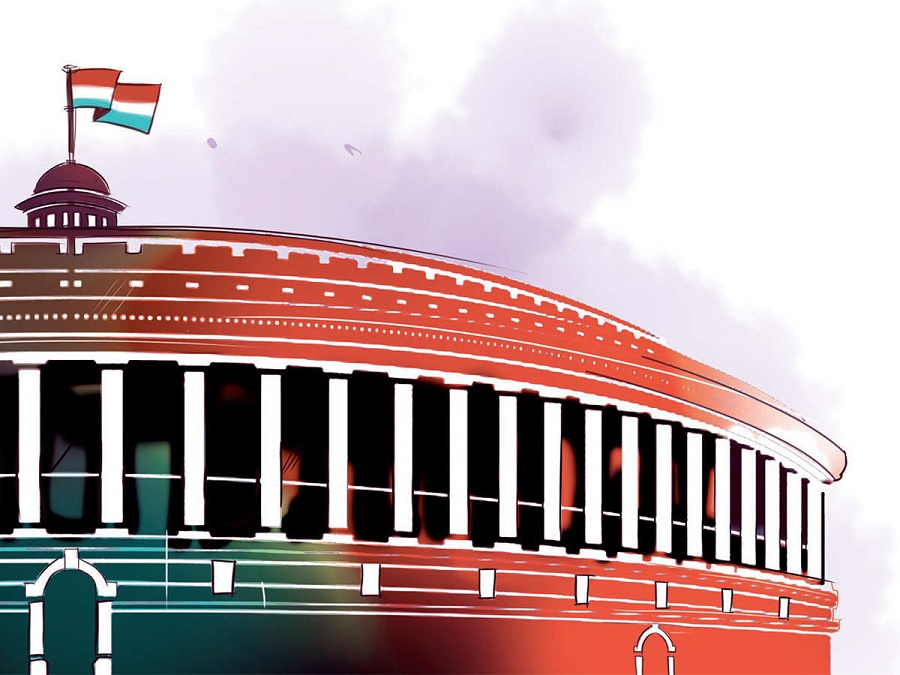 NEW DELHI:
Lok Sabha proceedings were adjourned till 2 pm on Wednesday after six bills were introduced amid opposition parties continuing their protest over the violence in Manipur.
After the House met at 12 noon and papers were laid on the table, Speaker Om Birla said he has received a notice from Congress MP Gaurav Gogoi for moving a no-confidence motion against the government. He said the time of the debate would be fixed by him and conveyed to the House.
The speaker asked members supporting the admission of the motion to stand. Members of the opposition alliance INDIA, including Congress parliamentary party chief Sonia Gandhi and National Conference president Farooq Abdullah, stood up for a head count. Birla then admitted the motion.
When the papers were being laid, opposition members raised the issue of the notice for the no-confidence motion, to which Birla said the House will work according to procedure and rules. He also ticked off some members of the Congress, saying they should maintain the dignity of the House and such behaviour does not suit them.
"You have been in government for so long and this is what you have learnt," he told the protesting Congress MPs as he proceeded with laying the papers. After that, six bills were introduced in the House — 'The Registration of Births and Deaths (Amendment) Bill, 2023'; 'The Jammu and Kashmir Reservation (Amendment) Bill, 2023'; The Jammu and Kashmir Reorganisation (Amendment) Bill, 2023'; The Constitution (Jammu and Kashmir) Scheduled Castes Order (Amendment) Bill, 2023; 'The Mines and Minerals (Development and Regulation) Amendment Bill, 2023'; and 'The Constitution (Jammu and Kashmir) Scheduled Tribes Order (Amendment) Bill, 2023'.
As the opposition members, demanding Prime Minister Narendra Modi's statement on Manipur, continued to raise slogans, Birla adjourned the house till 2 pm. Earlier, Birla had adjourned the House till 12 noon amid the continued opposition protest on the Manipur issue. The protests began soon after the House paid tributes to soldiers who had died in the Kargil war. Opposition members sought to raise the issue of violence in Manipur with some displaying placards during Question Hour.
Some members were also heard shouting slogans such as 'We want justice'. Speaker Birla told the protesting members that all issues can be discussed and urged them to uphold the decorum of the House. He also wondered whether the Opposition did not want to discuss the Manipur issue. Amid the din, three questions and their supplementaries were taken up during Question Hour that lasted less than 20 minutes. As the protests continued, proceedings were adjourned till 12 noon.