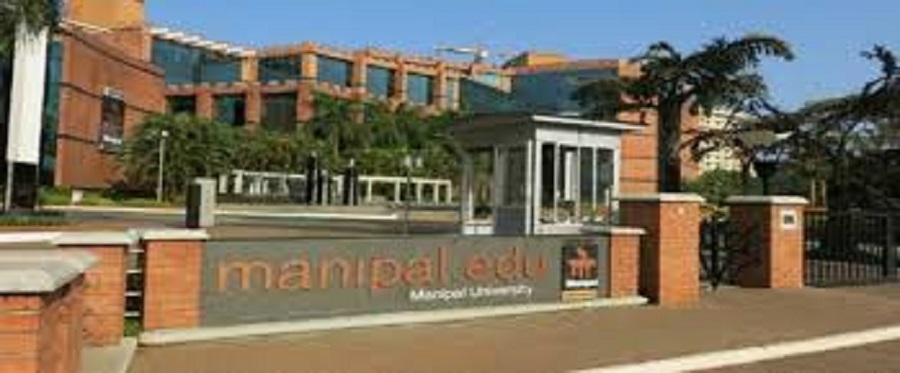 MANIPAL:
MAHE awards scholarship to its Under Graduate and Post Graduate students under several categories. During the previous academic year, MAHE has disbursed INR 43.4 Cr to its meritorious and needy students (3283). In addition, on the occasion of 86th Birth Day of its founder Chancellor Dr. Ramdas M Pai, Manipal Academy of Higher Education (MAHE) announces scholarship for deserving students who have unfortunately lost their sole earning parent during their course of study at MAHE. The scholarship is in the form of a 100% course fee waiver for the remaining duration of the study at MAHE. This scholarship scheme will come into effect from the date of announcement.
MAHE is recognized for imparting high quality professional education and has significantly contributed to the continuous improvement of standards and penetration of higher education in India. Keeping in view of its potentials and growth curve, the Ministry of Education, Government of India notified MAHE as an Institution of Eminence in October 2020.
MAHE provides a great variety of graduate and postgraduate skill enhancement educational courses covering several important disciplines through its 22 constituent units and 9 teaching departments. Over 25,000 students from all over the world pursue undergraduate and postgraduate programs in diverse subjects. The finest of the infrastructure facilities, the state-of-the-art equipment, well-equipped laboratories, and dedicated and competent faculty have enabled the University to be reckoned as one of the best universities, attracting students from all over India and over 60 English-speaking countries of the world.
Dr. Ramdas M Pai, our present Chancellor, who carried forward the legacy of his father late Dr. TMA Pai, has established Manipal Academy of Higher Education (MAHE) in 1993 which was conferred Deemed to be University status by the Government of India on June 1, 1993. Dr. Ramdas M Pai made Manipal an international University township and also took Indian Higher Education overseas for the first time. His unwavering practice of "Integrity at any cost" has been the bedrock on which today's Manipal has been built. Dr. Ramdas M Pai continues to be the guiding light and inspiration for all of us.
Dr Ranjan R Pai, President MAHE Trust and Chairman MEMG said that MAHE places great importance to the welfare of its students and has initiated many welfare measures keeping the interest of the students in view. The institution of Dr Ramdas M Pai scholarship, on the occasion of the 86th Birthday of our Chancellor is one such welfare measures that will benefit students of MAHE who lose their sole earning parent during their course of study, so that they do not face any financial hardship to complete their course. He further added that this scholarship will also be instituted in the other group Universities that is Manipal University, Jaipur and Sikkim Manipal University, Gangtok.
Pro Chancellor of MAHE, Dr H S Ballal said that the University is committed to taking all possible measures to provide relief to the students during the period of Covid Pandemic. We have totally waived the tuition fees for students who have lost their bread earners due to Covid 19 for the rest of the course. Four other students, we have eased the fee rules wherein students have been allowed to pay their course fee in three equal instalments. We have adhered to the principals of MAHE that no meritorious students is denied admission or continuation of their respective courses due to financial constraints.
Lt Gen Dr M D Venkatesh, Vice Chancellor of MAHE said that MAHE understands the difficulties faced by meritorious students and has many scholarships to help such needy meritorious students. Dr Ramdas M Pai Scholarship is one more such measure that will benefit a large number of students. MAHE's policies on multiple scholarships to meritorious students is ultimately aimed at "Need blind admission and student progression" so that no meritorious student is denied the opportunity to study at MAHE due to financial reasons.
Dr. Narayana Sabhahit, Registrar, MAHE said that this new scholarship scheme is in addition to the scholarship announcement, which was recently made in June 2021 where MAHE has offered a full course fee waiver to the students for the remaining duration of study who have unfortunately lost their father or mother who were the sole earning parent due to COVID 19. As on date, 56 students have benefitted from this scholarship scheme.