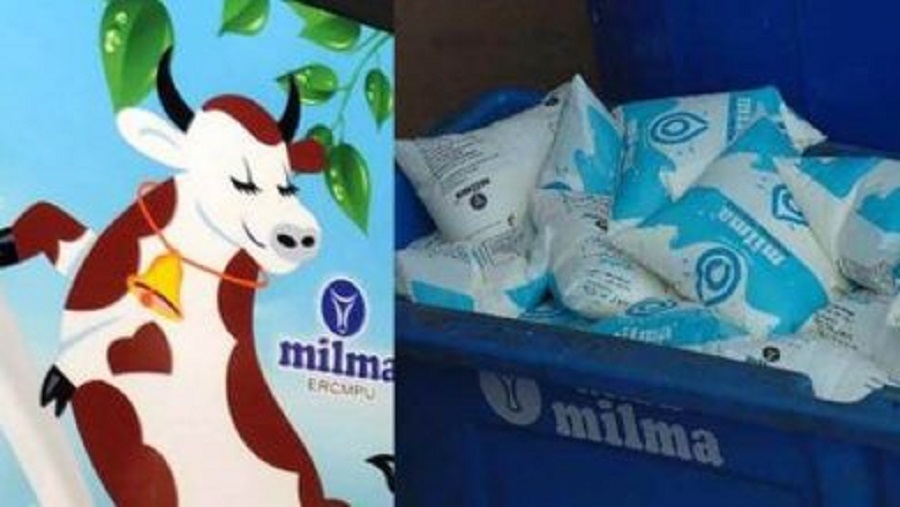 THIRUVANANTHAPURAM:
Kerala Cooperative Milk Marketing Federation (KCMMF), known by its brand name Milma, has clinched an all-time record in sale of milk, curd and other dairy products during the four days ahead of Thiru Onam, with the supply of milk crossing over one crore litres and 1.3 million kg of Curd. The Chairman thanked all the consumers for the brand loyalty shown to Milma products, without which KCMMF cannot achieve this landmark sale during Onam period.
Starting from August 25 to 28, the Uthradom day, the total sale of milk crossed a whopping 1,00,56,889 litres, against 94,56,621 litres during the four peak days of Onam last year. This marks an increase of 6.5 per cent.
The sale of curd during the four days hit a record of 12,99,215 Kg, compared to 11,25,437 Kg on four days preceding Thiru Onam last year, marking an increase 16 per cent.
"This record performance endorses the immense consumer confidence in Milma's staple products, known for their quality and efficiency in delivery," said KCMMF Chairman K S Mani.
"Milma had made meticulous plans well in advance to ensure uninterrupted supply of milk, curd and other products during the Onam days. Sufficient quantity of milk had been sourced from other states to make up the shortfall in domestic procurement. "The board of directors of Federation and Regional Unions, management, Dairy Farmers, Milma employees, Distribution vehicle employees and distributors have significantly contributed to this creditable performance", Mani added.
The sale of Milma ghee from August 1 to 27 totalled 743 Metric Tonnes.