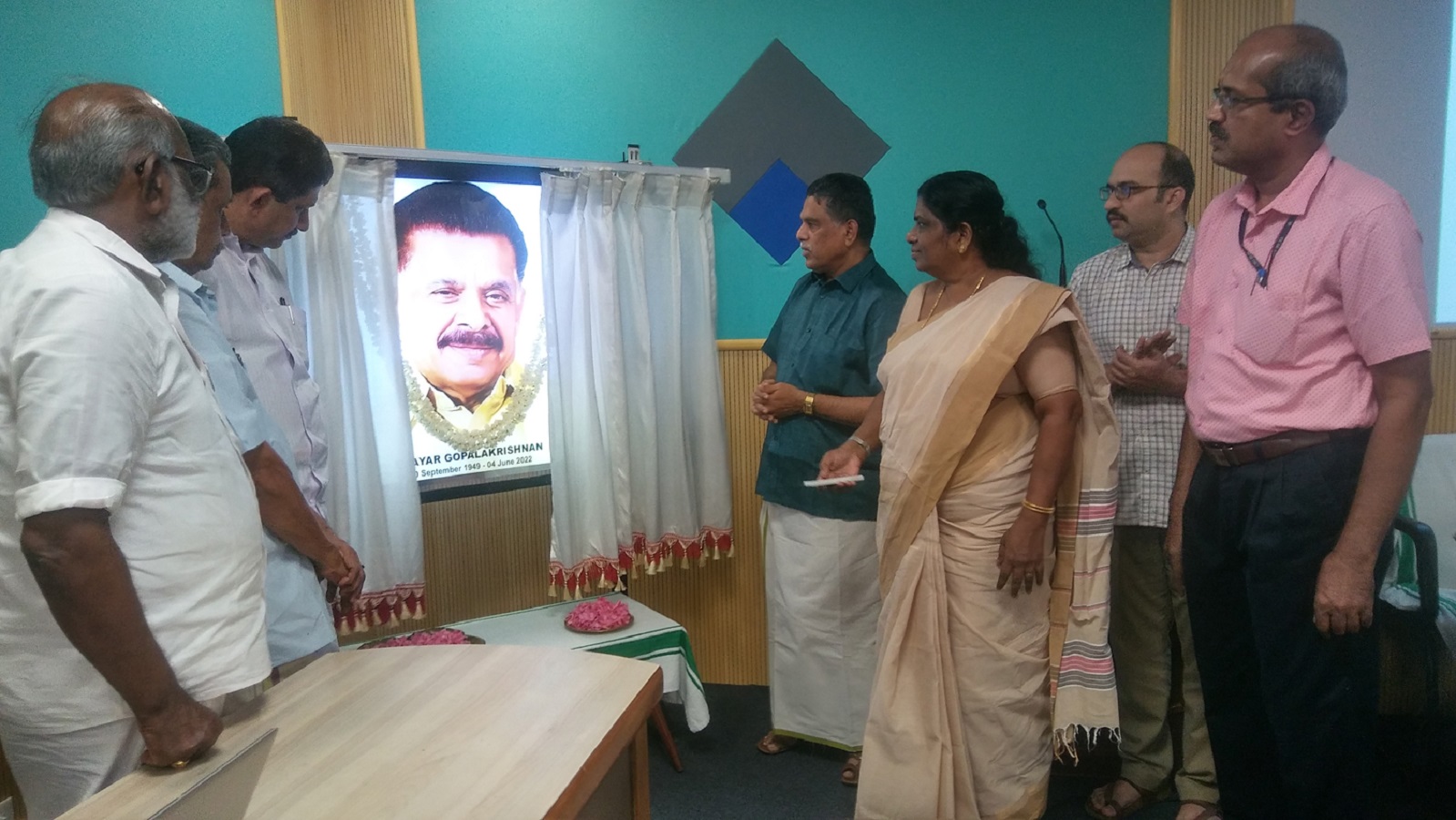 THIRUVANANTHAPURAM:
Minister for Animal Husbandry and Dairy Development J Chinchurani today said former Milma chairman the late Prayar Gopalakrishnan had contributed immensely for the growth of Milma since its initial days by leading from the front in organising dairy farmers in the state under the co-operative network.
"The welfare of dairy farmers had been the prime concern for Prayar, who had served as Milma chairman for five terms," J Chinchurani said while delivering the commemorative address organized by Kerala Co-operative Milk Marketing Federation (KCMMF), at its headquarters Milma Bhavan, here.
Prayar Gopalakrishnan passed away following a heart attack on June 4.
Even as he held various positions, including that of an MLA representing the Chadayamangalam constituency and as the President of Travancore Devaswom Board, Prayar Gopalakrishnan always found time to interact with ordinary people and addressing their grievances.
Chinchurani also unveiled the portrait of Shri Gopalakrishnan at the Milma Bhavan.
Milma Chairman K S Mani said it was Shri Gopalakrishnan's far-sighted vision and sincere work that helped Milma grow as the biggest cooperative network in the state.
Milma Managing Director Dr. Patil Suyog Subhash Rao, Ernakulam Regional Co-operative Milk Producers Union Chairman John Theruvath and Administrative Members of all regional unions attended.