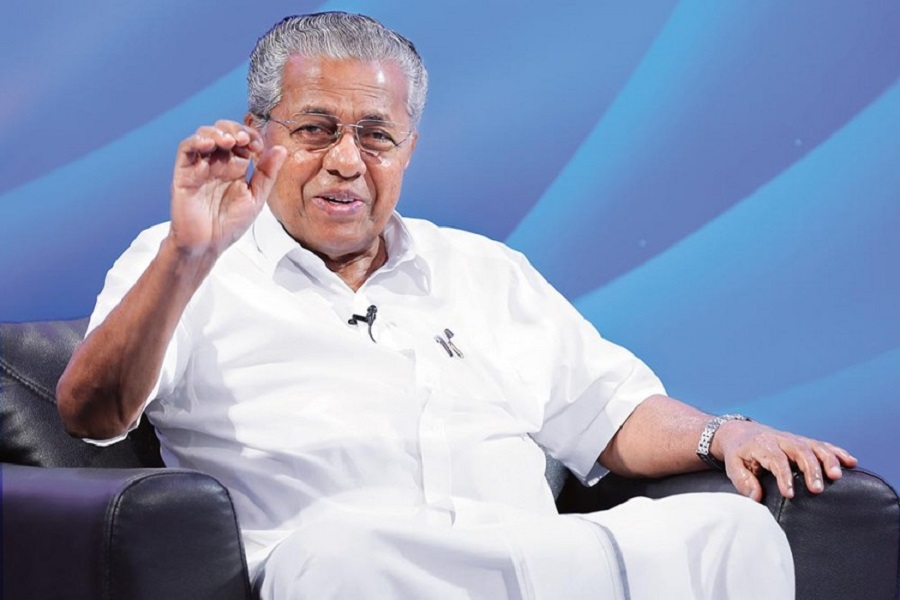 THIRUVANANTHAPURAM:
Kerala Chief Minister Pinarayi Vijayan on Tuesday emphasised the government's responsibility to protect the rights of children and called for concerted efforts to address the plight of Palestinian children affected in the ongoing conflict with Israel.
In a Facebook post on the occasion of Children's Day commemorating the birthday of India's first Prime Minister, Jawaharlal Nehru, the chief minister underscored the dire situation faced by Palestinian children amid the war.
He urged collective action to ensure their safety and facilitate their rehabilitation.
Vijayan said that the availability of nutritious food, healthcare, and quality education are the inherent rights of every child born in the world.
Safeguarding these rights is a fundamental responsibility of governments, he said.
Highlighting the vision of the architects of the Constitution, including Nehru, the chief minister said that they envisioned an India where violence and exploitation against children would be eliminated.
He expressed deep concern about the atrocities against children globally, acknowledging the heart-wrenching impact of such incidents.
Drawing attention to the ongoing conflict between Israel and Palestine, the chief minister pointed to the distressing images of victimised children.
"As many as 4,609 children have been killed in Gaza alone in the Israeli attack against Palestine," he said.
The chief minister described the faces of the seriously injured and orphaned children as a scar in human consciousness.
Vijayan asserted that these tragedies will persist until Israel's aggression, supported by imperialist forces, comes to an end.
He called on progressive forces worldwide to unite and raise their voices against this injustice.
Vijayan also urged collective action to ensure the safety and rehabilitation of Palestinian children, making Children's Day a reminder of
this imperative.
The chief minister also took pride in declaring Kerala as a model for the entire country in terms of child rights.
In the Facebook post, he unequivocally stated that his government would not compromise in cases involving violence against children.