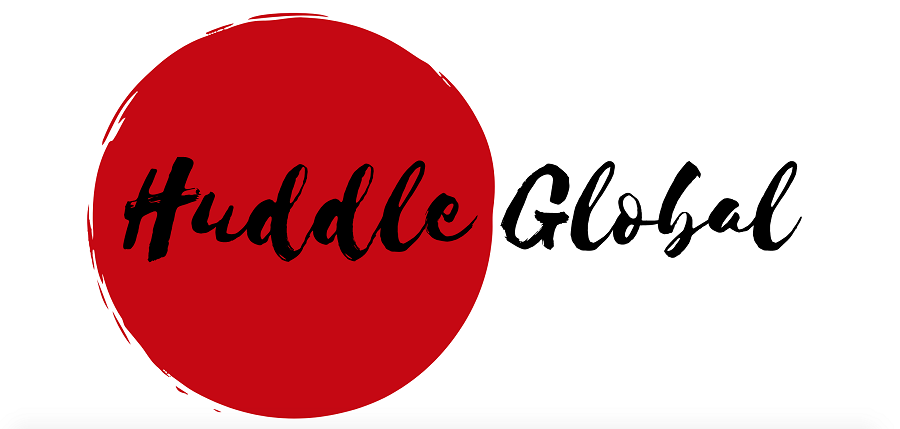 THIRUVANANTHAPURAM:
Kerala Startup Mission (KSUM) is all set to host the India's biggest beachside startup conclave with the fifth edition of Huddle Global conclave getting underway on November 16.
Chief Minister Pinarayi Vijayan will inaugurate the three-day meet that will feature 15,000 delegates at the panoramic Adimalathura beach near Vizhinjam at 10 am, KSUM CEO Anoop Ambika told a press conference here today.
Tinku Biswal, Principal Secretary, Department of Revenue and Housing, will preside over the opening ceremony.
Dr Shashi Tharoor, MP; Belgium's Ambassador to India, Didier Vanderhasselt; Minister Commercial and Head of Austrade South Asia,Catherine Gallagher; and Deputy Managing Director (Transaction Banking & New Initiatives) SBI, Rana Ashutosh Kumar Singh, will address the inaugural.
The event, which will see convergence of around 15,000 delegates from within the country and abroad, will showcase cutting-edge products from emerging sectors such as robotics, artificial intelligence, machine learning, augmented reality, virtual reality, life sciences, space tech, blockchain, IoT, e-governance, fintech, healthtech, agritech, edutech and SaS from across the country's ecosystem.
The event assumes added significance as it happens at a moment when the state is well track of a profound transformation into a knowledge economy and the critical role played by the state's well-established startup ecosystem in that paradigm shift cutting across the entire socio-economic spectrum, Anoop noted.
An expo on the sidelines of Huddle Global will give 100-plus nascent companies an opportunity to display their products. They can also interact with experts from technology and industry for advice on investment opportunities, he said.
The conclave will also be a window to display a wide range of eco-sustainable and value-added products made out of millets, crops and fruits.
Key speakers at the November 16-18 event include Tourism Minister P A Mohamed Riyas; CEO of ONDC T Koshy and Member Secretary K-DISC Dr P V Unnikrishnan.
Huddle Global will feature keynote sessions, leadership talks, tech talks, and panel discussions with international embassies, industry experts, investors, venture capitalists and corporate leaders. It will bring immense opportunities for startups to get mentored by industry leaders with an in-depth understanding of various aspects of products, services, design, marketing strategies, capital structuring, fundraising and business development.
The event, organised in partnership with Startup India, Headstart, TiE Kerala, GTech, Startup Middle East, Habitat for Humanity and Technopark Today, will see the participation of more than 5,000 startups, 400 HNIs, 300 mentors, 200 corporates, 150 investors and speakers.
The speakers from abroad to address different sessions of the event include Consulate General of Germany in Bengaluru Achim Burkart; Consul General, Switzerland, Jonas Brunschwig; and Head of Advantage Austria in New Delhi Hans-Joerg Hoertnagl.
South African cricketer and motivational speaker Jonty Rhodes, will enliven a session by sharing his action-oriented thoughts with the startup promoters and enthusiasts.
Also, Vice Chancellor of Digital University Kerala Dr Saji Gopinath; Founding Chairman, IBS Software Services V K Mathews; CEO of Technopark Col Sanjeev Nair; CEO, Infopark Kerala Susanth Kurunthil; Managing Partner, Unicorn India Ventures Anil Joshi; Independent Director, Adani Housing Finance and Ex MD-Mahindra Home Finance Anuj Mehra; Head-R&D Centre, Hitachi India, Kingshuk Banerjee and Google Cloud Developer Advocate Abirami Sukumaran among others will engage with the participants.
KSUM Business Development Senior Manager Ashok Kurian Panjikaran; Asst. Manager, Public Relations, Ashitha V A and Awake Trivandrum CEO Renjith Ramanujam, were also present at the press conference.
KSUM, the nodal agency of the Kerala Government for entrepreneurship development and incubation activities in the state, has been organising 'Huddle Kerala' since 2018.
More than 5,000 startups from across the country had attended the previous editions of the event, including investors, government officials, members of academia and the business community.