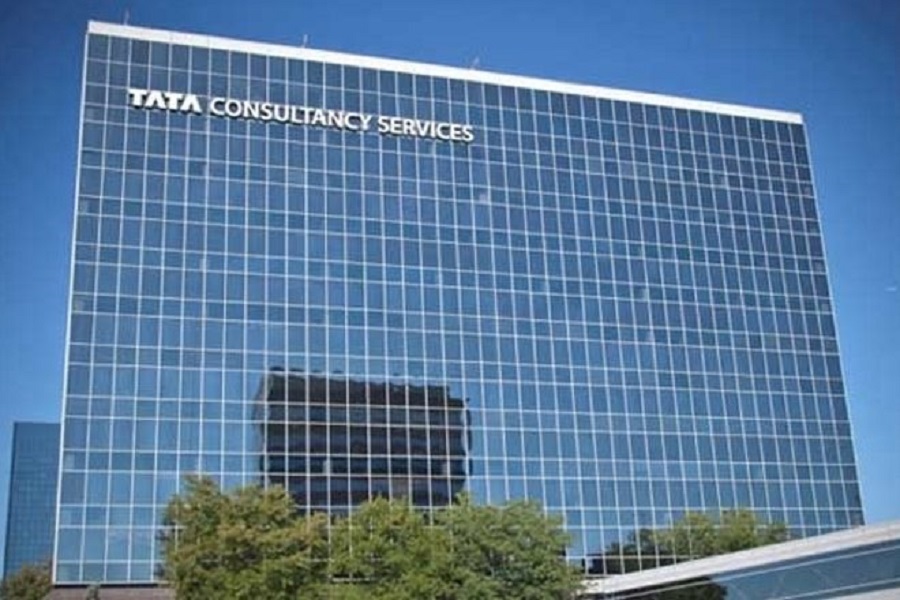 NEW YORK/MUMBAI:
Tata Consultancy Services (TCS) (BSE: 532540, NSE: TCS), a leading global IT services, consulting, and business solutions organization, has been recognized as a Leader in the Everest Group PEAK Matrix® for Global and European Application and Digital Services (ADS) in Banking[1].
The report highlighted that as a global leader, TCS was found to be ahead of its peers in terms of investments in capabilities for providing ESG-specific solutions and advisory services to banking clients. It went on to say that TCS' investment in accelerators for data estate modernization on cloud platforms by hyperscalers such as Azure and Google Cloud, has helped it win data-on-cloud transformation deals in North America. The report also recognizes the role that TCS' proprietary industry platform offerings, including TCS BaNCS™ and ignio™, have played in it winning core banking platform implementation deals in Asia Pacific and Europe.
The report cites the acquisition of PostBank Systems as a key differentiator that has strengthened TCS' onshore talent capabilities to provide large-scale digital transformation services in Europe. Further, it said that the investments made by TCS in the fintech ecosystem and IP for design thinking enablement that have led to new wins for digital-only challenger banks in Europe. According to the report, clients lauded TCS for the value addition it brings to engagements through its agile project management practices.
"The digital era presents abundant opportunities to businesses that are willing to transform. Adopting innovative digital solutions can help banks deliver superior customer experiences and drive purpose-centric growth," said K Krithivasan, Group Head, Banking, Financial Services and Insurance, TCS. "This recognition from an independent, third-party research firm is a testament to our strong vision and capabilities, robust partner ecosystem, and the resultant market success."
TCS is one of the world's largest providers of IT services and solutions to the financial services industry, and has been helping leading banks across the world in their growth and transformation journeys. Leveraging its deep domain expertise, contextual knowledge, intellectual property, and knowledge of global regulatory norms and risk management guidelines, TCS helps its customers leverage next-gen technologies to pursue new business models, accelerate their innovation, and reimagine their operations to enhance agility, customer experience, and competitiveness.
TCS' services cover retail banking, commercial banking as well as corporate banking. It helps customers accelerate their digital transformation journeys with solutions in areas like open banking, digital-only banking, cognitive automation, and conversational assistants, embracing newer technologies to create competitive differentiation. TCS customer experience solutions span digital onboarding, product and offer personalization, in-life client engagement, and a beyond banking offering mix that focuses on ecosystems and new-reality products.
TCS' Machine First™ Delivery Model has accelerated its drive towards autonomous business and its Machine Intelligence 4.0 framework has furthered its cognitive enterprise paradigm. The company's focus on sustainable and humane banking, next frontier of growth for the industry, has gained significant traction with its banking customers.
"As the pace of change in the market has increased, banks are striving to become nimbler in delivering a seamless customer experience to compete with FinTechs. To do so, they are adopting an operating model underpinned by cloud and platforms to drive transformation faster at scale and, therefore, more pragmatically," said Sampada Rahalkar, Practice Director, Everest Group. "TCS has earned a Leader position on Everest Group's Application and Digital Services in Banking PEAK Matrix® Assessment 2021 – Global, based on investments in emerging demand themes such as ESG solutions, data modernization capabilities leveraging partnership with hyperscalers, deal wins led by its proprietary platforms, and client feedback on agile delivery enablement."
Sampada Rahalkar further adds, "In Europe, a regulatory push driven by open banking and rising competition from digital-only challenger banks are pushing traditional banking institutions to invest in a future-ready platform-based operating model. Investments in onshore capabilities, market success in the region backed by its proprietary platforms and Fintech partnerships, and strengthening of design thinking capabilities suited for digital banking have helped TCS earn a Leader position on Everest Group's Application and Digital Services in Banking PEAK Matrix® Assessment 2021 – Europe."
"TCS' investments in innovation and ecosystems, deep contextual and domain knowledge, and a comprehensive portfolio of intellectual property, including accelerators, products, and platforms, make us the preferred digital transformation partner to our banking clients," added K Krithivasan.