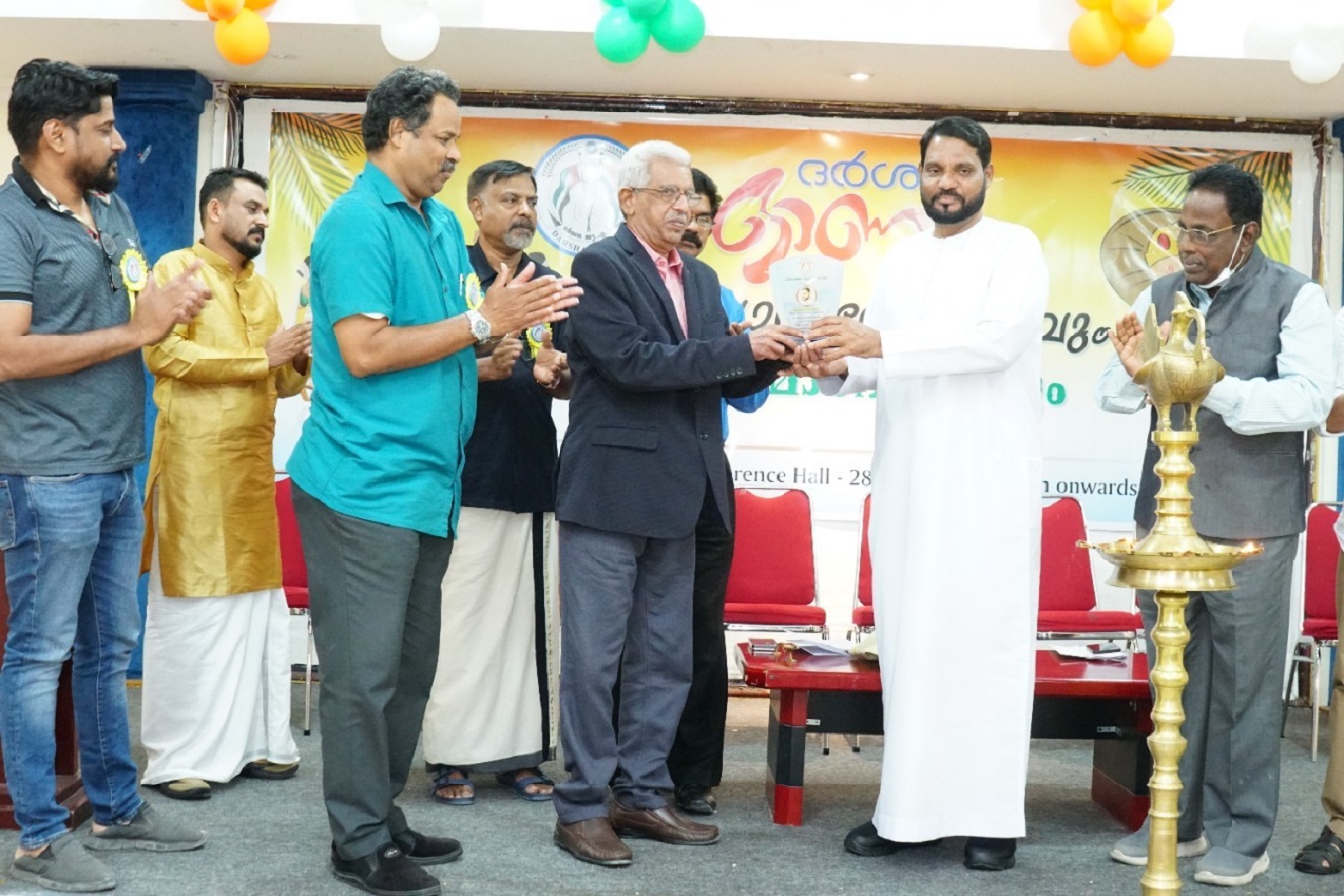 SHARJAH:
"Thiruvathirotsavam – 2022" was organized under the auspices of Darshana Arts and Cultural Center. M. Radhakrishnan, CEO of Pravasi Kshema Nidhi Board, inaugurated the ceremony at Sharjah Indian Association. He explained the activities of Expatriate Welfare Board and clarified about Expatriate Pension.
Salam Pappinissery, CEO of Yab Legal Services and a social activist, who was elected to the Lok Kerala Sabha on the basis of raising his voice on behalf of the non-residents in the challenges faced by them and working for their upliftment, was honored at the celebration.
Darshana organized such a program as the beginning of Onam celebrations. Thiruvathira competition and Kutti Maveli competition were held in connection with the celebrations. Sharafuddin Valiyakat, President of Darshan Cultural Center presided over the function.
General Secretary Akhil Das Guruvayoor welcomed the guests, Director of Expatriate Welfare Fund Board R.P.Murali, Sharjah Indian Association Vice President Mathew John and Sharjah Indian Association Treasurer Srinath extended their greetings. Punnakan Muhammadali, patron of Darshan, gave the Onam message. KV Faisal, Treasurer of Darshana offered vote of thanks.
Along with the competitions, Onam songs by non-resident artists were also performed.