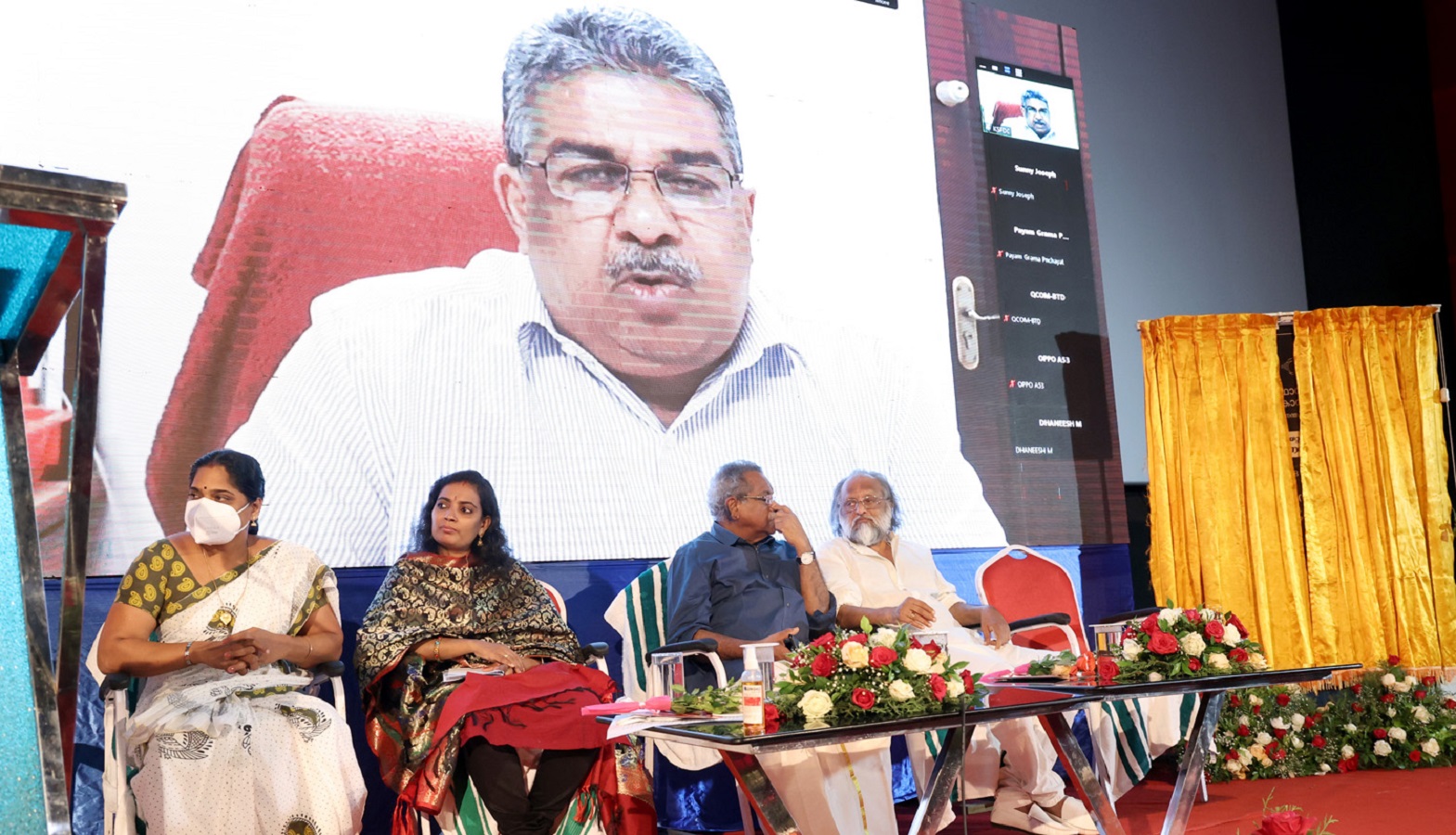 KANNUR:
Kerala Cultural Affairs Minister Saji Cheriyan today launched the work on the Rs 6-crore two-screen theatre complex coming up at Payam Panchayat in Kannur district under the State Government's scheme to set up state-of-the-art movie houses in rural areas to offer a high-end cinematic experience to film lovers in non-urban centres.
The Minister launched the work on the project, being implemented by the Kerala State Film Development Corporation (KSFDC) in collaboration with the Payam Village Panchayat, at a function through videoconferencing from the state capital.
The project is aimed at ensuring a high-end viewing experience at an affordable cost to people in rural areas, the Minister said.The state-of-the-art theatre complex will be a valuable asset for the Payam Panchayat in particular and the whole of Kannur district in general, he said.
Presiding over the function, Sunny Joseph MLA said the theatre complex coming up at Payam will be a big success as it will have all the latest technology-driven features to heighten the viewing experience.
KSFDC Chairman Shaji N Karun said more theatres having cutting-edge features will be built in rural areas to promote the cultural experience the theatres provide.
The project is envisaged to provide opportunities for viewers in non-urban areas to watch films with artistic value, KSFDC MD N Maya, said.
KSFDC Board Member and lyricist Kaithapram Damodaran Namboodiri, Payam Panchayat Vice-President M Vinod Kumar and former Panchayat President N Asokan also attended the function.
The theatre will be set up in the building constructed by the Payam Panchayat under the Kerala Infrastructure Investment Fund Board (KIIFB) projects.
Payam Village Panchayat President P Rajani and Shaji N Karun exchanged the property documents of the theatre complex at the function.
The construction of the complex will be completed in six months. The movie house will have 300 seats between its two screens. It flaunts a variety of cutting-edge features like 4K RGB Laser projection, Dolby Atmos sound system, Invert Type Air-conditioning, push-back seats, elevator and canteen.