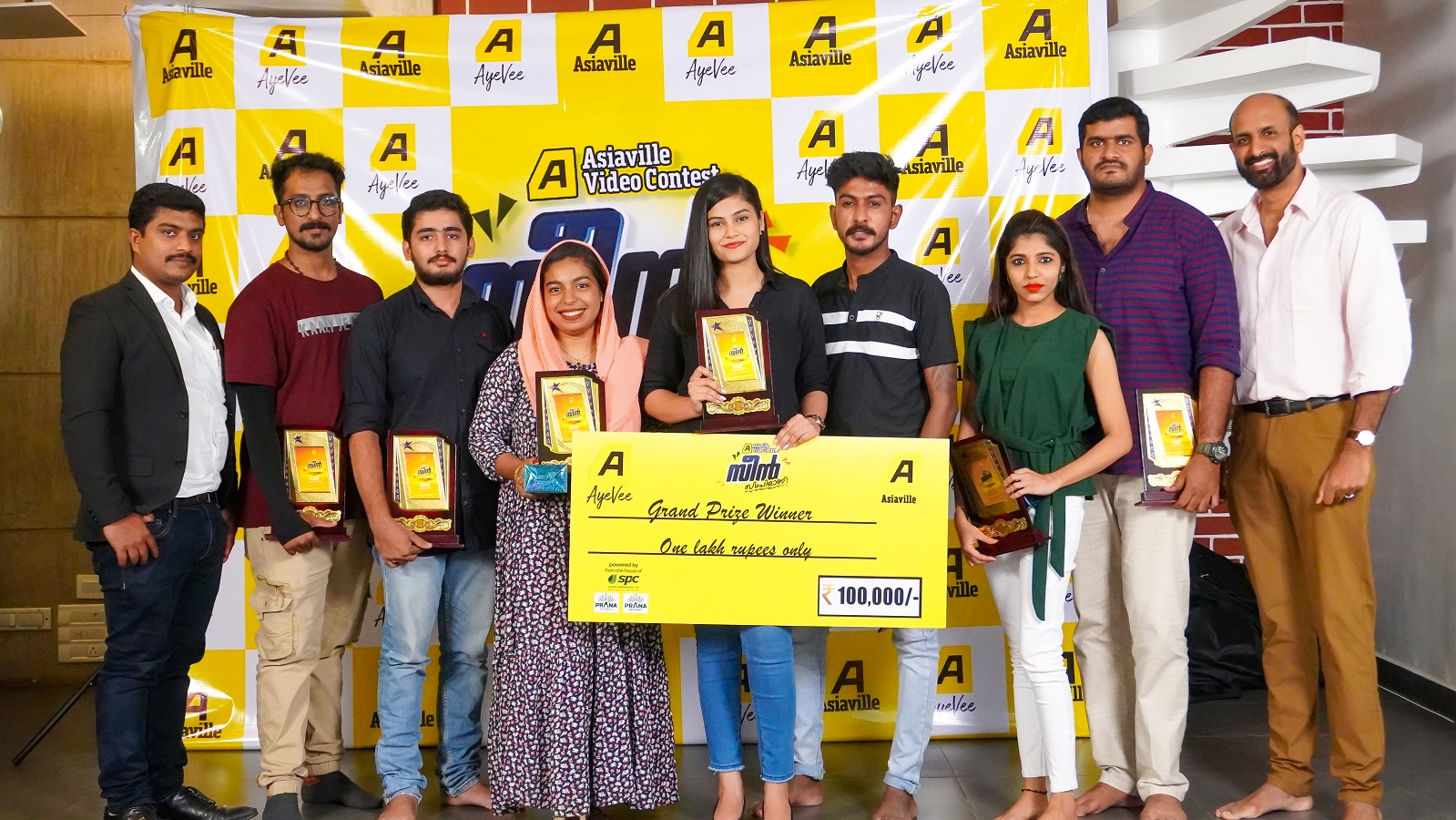 KOCHI:
Asiaville has announced the winners of the UGC(User Generated Content) contest for Malayalam language video content creators, sponsored by the SPC group in Kerala. The winner of the contest ShilpaShivaraman, an influencer and an airhostess by profession, uploaded more than200 videos which accumulated over 1.5 million views, during the duration of the contest.
This contest, which was launched on July 15, invited creators from all over the world to upload videos of one minute or less in length, on topics of their choice. The winner who generated the maximum number of views for her video, won a prize of INR 1 lac. Ten follow up participants,selected on the basis of number of views, received smartwatches.
The contest was a resounding success with over 10,000video submissions received over the duration of the contest and a 50% jump insessions per user for this time period (compared to two weeks prior) on theAyeVee app. Through the contest, organizers were able to tap into the vast ecosystem of creators in Kerala and showcase top notch content in a wide variety of genres through this contest, which will be a precursor to many more across languages, starting with Tamil and Hindi.Shilpa Shivaraman, the winner of the contest said, "I am elated to be selected as the winner of this contest.
Creating lifestyle vlogs is my passion and it is such a pleasure to see regional language content creators being empowered. Thank you to Asiaville for the support you are providing."Speaking at the event, Tuhin Menon, CEO Asiaville said,"While creators today are fully empowered to produce and distribute their content across platforms, AyeVee solves a much-needed gap in the ecosystem,allowing creators to build parallel sources of income. With the breadth and depth of the creator economy set to surge further with the rollout of 5G andthe upward trajectory of internet connectivity in general, AyeVee seeks to become the hub for the vernacular language creator economy."