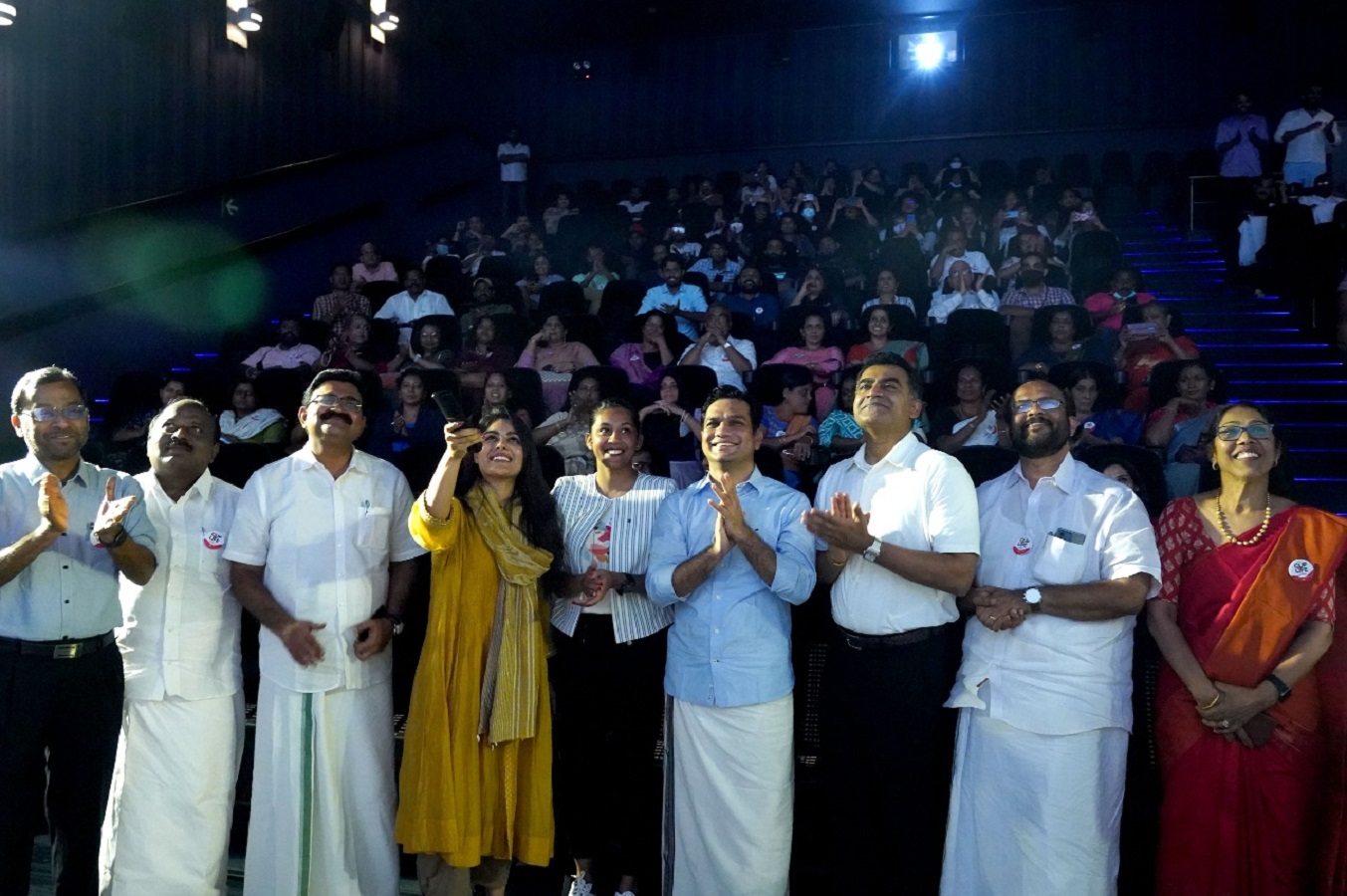 KOCHI:
The theme music of the Cup of Life project implemented by Hibi Eden MP in collaboration with Muthoot Finance has been released. Actor Samyukta Menon released the same at the event held at Cinepolis. Kochi Mayor M. Anil Kumar, T.J Vinod MLA, District Panchayat President Ullas Thomas, Muthoot Finance Deputy Managing Director George M George, IMA Kochi President Dr. Maria Varghese, Dr. Junaid Rehman participated.
The theme music was released in the presence of Kochi Municipal Corporation members and invited guests. Sasikala Menon penned the lyrics of the song which starts with'Aakashatholam parannu nadakkaan, swaathanthryam nammalkkekum chirakukal venom…". Singer Arya Dayal has sung the song. The message of women's freedom and society's need to change its attitude towards women is in each line. The three-minute long theme music was directed by Adil Hydros.
Hibi Eden MP said that cup of life project is organized to spread the idea that issues related to women should be discussed with an open mind in the society beyond just distributing menstrual cups. Samyukta Menon said that only when society discusses women's problems and physical conditions, the gender divide disappears and programs like Cup of Life can bring about revolutionary changes in society's view of women.Samyukta said that women's freedom and women's empowerment should start at home.
Online registration for Cup of Life event on 31st August has started. The Public can register at www.cupoflife.net.
Hibi Eden MP is organising the project in collaboration with Ernakulam District Administration and IMA Cochin . One and a half crore rupees have been allocated for the project from the Muthoot Finance CSR Fund.