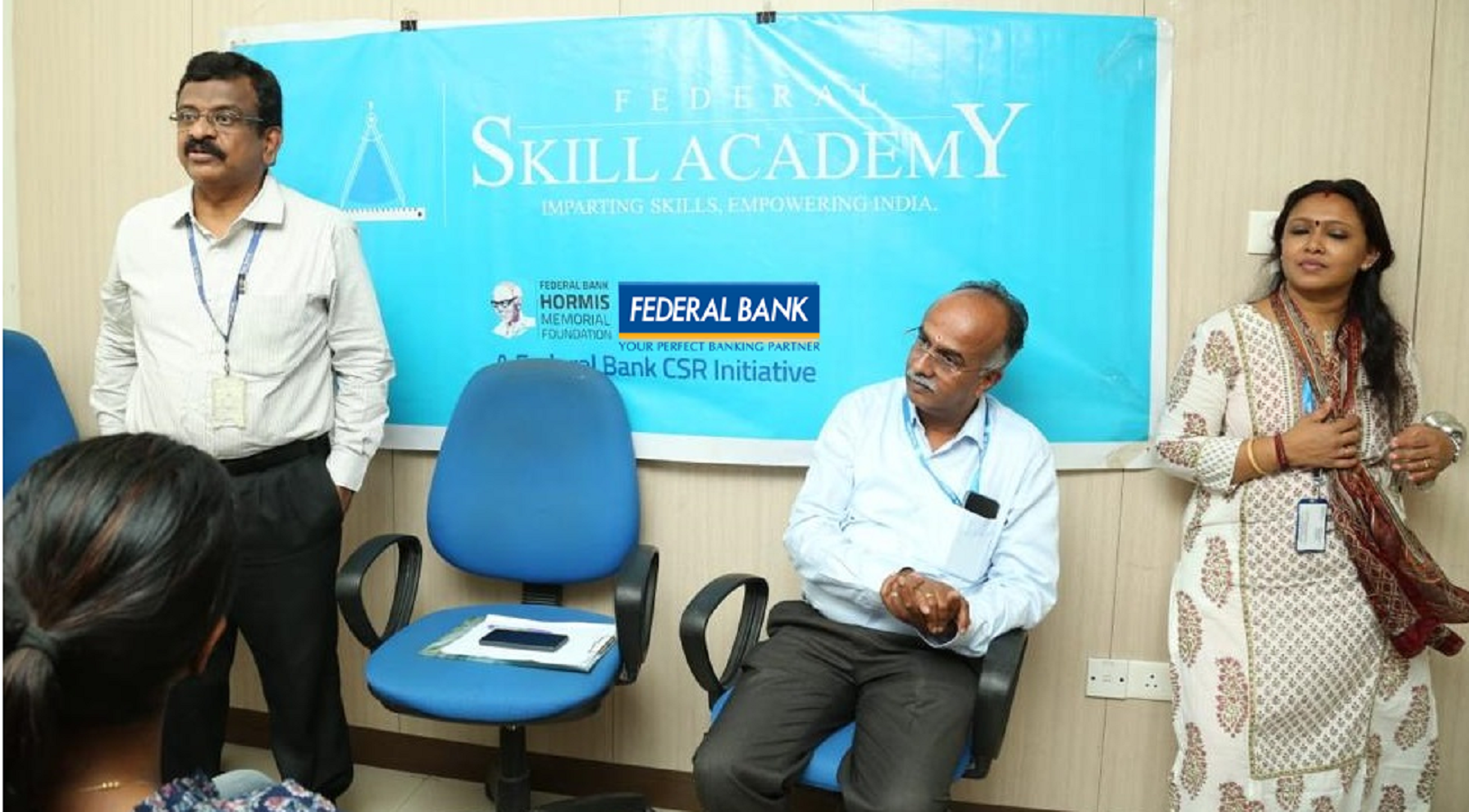 KOCHI:
Federal Bank organised a residential program to impart training for Financial Accounting and Tally Pro for women from Idukki District, at Federal Skill Academy-Kochi. The training was organised as part of the Bank's women empowerment CSR activity. This is the second batch for training in which 35 women participants between the age group of 18 and 35 years are attending. The programme duration is 3 months. In addition to skill training, employment opportunities too are provided for the participants.  
Anil C J, DVP & Head, CSR, Federal Bank, addressed the students in the presence of Vinayarajan K V, CEO, S B Global Educational Resources Pvt Ltd. and Jayanthi Krishnachandran, Centre Manager, FSA Kochi who welcomed the students and guests.
Commenting on the initiative, Ajith Kumar K K, President & CHRO of the Bank said that "Reaching out to people who need assistance is part of the values of the Bank. Promoting education including vocational education through skill development for children, women and differently abled is one of the focus areas for CSR spend of the Bank. The Bank is already having four skill academies though which skill development programs are conducted for ensuring meaningful employment to the needy."
Federal Skill Academy of Federal Bank is a CSR initiative, that imparts skill training and employment for the youth from economically deserving families.