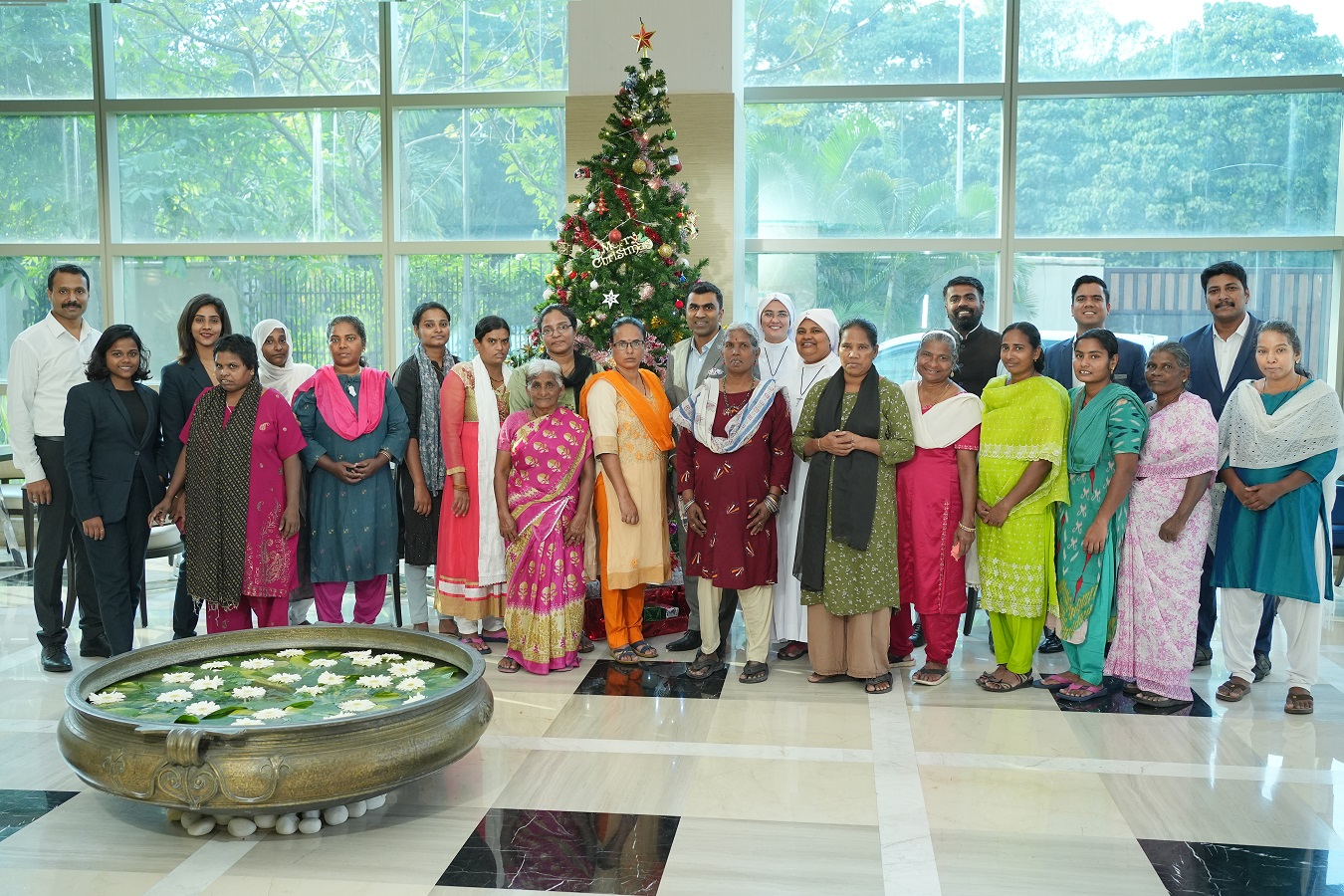 KOCHI:
With the holiday season afoot, Four Points by Sheraton, Kochi celebrated Christmas with the residents of the Karunalayam Old Age Home, Kakkanad. By organising a pre-Christmas celebration at the hotel, the hotel made the day special for the 15 inmates of the old age home, all in the spirit of Christmas. The joyful day witnessed carols singing, photo sessions, and interactions with the guests followed by high tea.
"There is no joy bigger than Christmas sharing with these beloved mothers, it was very much soul nourishing moment for all of us at Four Points by Sheraton Kochi," said Vikas Kumar, General Manager, Four Points by Sheraton, Kochi.
Earlier this year, the hotel conducted its traditional cake-mixing ceremony, with a view to celebrating Christmas by distributing these cakes at Karunalayam. These events have been conducted as part of Marriott International's CSR initiative 'Serve 360-Doing Good in Every Direction'. The hotel group opted to celebrate this year's Christmas by sharing the joy with those that need it the most. At a time when celebrations are synonymous with glamour and stardom, Four Points by Sheraton have truly made a commendable statement with their humbling efforts in sharing this festive season with the destitute members of society.
Members of Karunalayam returned back after a wonderful gathering, preparing to become hosts themselves for Christmas Eve when the hotel plans to visit the old age home for ladies. The event will be a token of affection and love to these women, spent sharing gifts and memories for a lifetime.