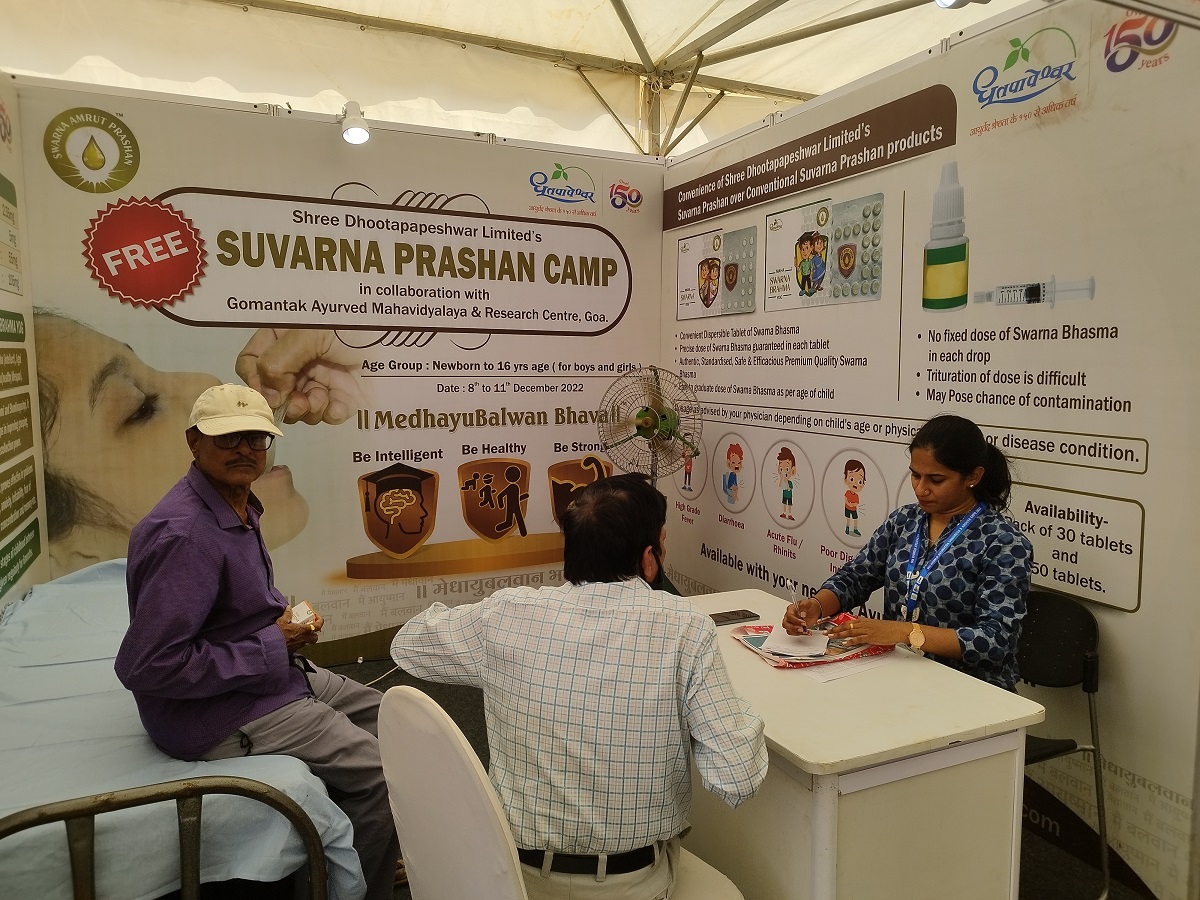 PANAJI:
Patients suffering from diabetes, rheumatics, blood pressure and skin diseases pin high hopes on the country's alternative medicines, a fact that was brought to the fore with a steady stream of visitors seeking consultation at the outpatient department (OPD) of the World Ayurveda Congress (WAC) in the city.
Close to 1,000 men, women and children availed consultation services from the eight sections of Indian wellness systems in the first three days of the December 8-11 WAC, organisers said, amid heavy crowds on the weekend.
Besides diabetes, BP, skin diseases and rheumatics patients, those having gynaecological issues also queued up at the OPD facility set up by the Government of Goa, which is co-hosting the 9th WAC being organised by the World Ayurveda Federation (under Vijnana Bharati) and Union Ministry of Ayush.
A team of 42 doctors sat in turns to prescribe medicines at counters such as ENT, Surgery, Skin, Rasayan, Nadi Pariksha, Pain Management, Gyneacology, and Infertility and Garbha Sanskar. There are two cabins for general consultation as well.
Cervical and joint pains, besides psoriasis, are among the most common complaints, according to Dr Soumya Bhujle, who is among the WAC physicians at the OPD. "We do health check-ups for each patient and give free drugs," she added.
For follow-up, the patients are referred to the Regional Ayurveda Research Centre for Mineral and Marine Medicinal Resources in Goa, being run by Central Council for Research in Ayurvedic Sciences under the Ministry of Ayush.
Ayurveda physician Dr Anjali B. Prasad said young diabetics are seeking medical advice in greater numbers.
Dr Ynezin Tsoknyi, a Sowa-Rigpa practitioner from Leh in Ladakh, said a chunk of his patients sought treatment for hypertension and digestive disorders.
To homeopath Twinkle Kaur, allergic rhinitis is among the most common health issues.
Naturopath Siddappa Naragatti provides medical advice largely for back pains and depression, while Siddha specialist R. Manickavasagam is sought most for psoriasis treatment.
WAC concludes tomorrow (Sunday) with Prime Minister Narendra Modi addressing the valedictory session in the evening.