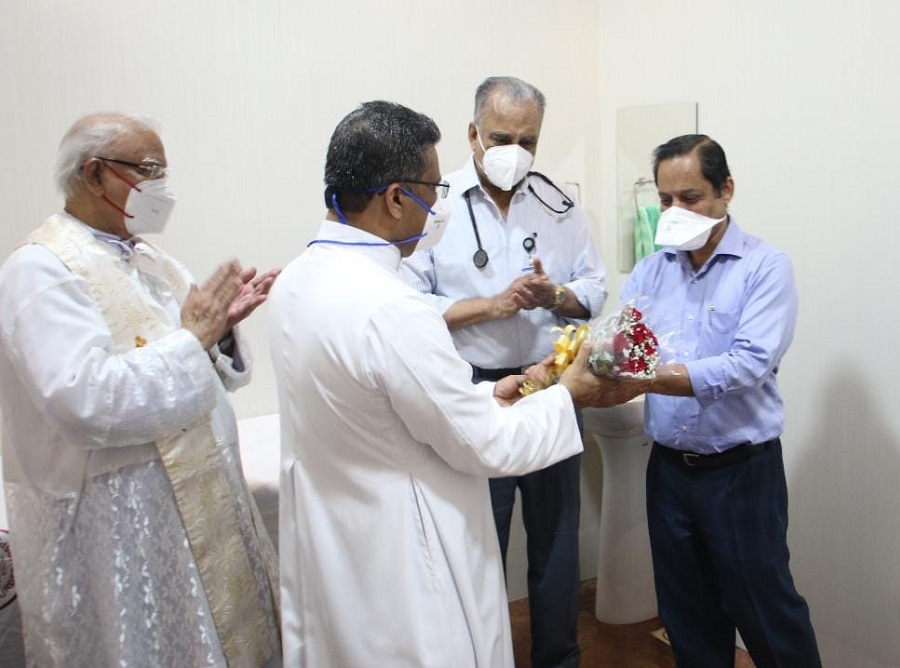 KOCHI:
Lourdes hospital is celebrating the 30th world day of the sick on 11th february 2022, as a way for followers to pray fervently for all those suffering from illness. The commemoration of our Lady of Lourdes falls on this day.
On this occasion, the paediatric surgery department was blessed open by Monsignor Joseph Itturuthil. Dr. Joy M.G has joined Lourdes Consultant Paediatric Surgeon in the Paediatric Surgery department. Op timings: Every Tuesday, Wednesday and Thursday between 8.30am – 10.00am.
People all over the world make a special effort to pray to god for the sick and those who work very hard to alleviate the sufferings of the sick on this day. an observation started by St. Pope John Paul II , as a way for believers to offer prayers for those suffering from illness.
Lourdes supports, believes and hails the message of Pope Francis for 2022, which is entitled "Be merciful, even as your father is merciful" standing beside those who suffer on a path of charity.
To commemorate our Lady of Lourdes, a solemn mass was conducted to pray and bless all the sick and ill people at the lourdes hospital chapel, followed by Eucharistic procession at the Hospital premises. Archbishop Dr. Joseph Kalattiparambil, Director Fr. Shaiju Augustine Thoppil and Monsignor. Joseph Itturuthil led the solemn Eucharistic procession..
Director Fr. Shaiju Augustine Thoppil congratulated the lourdeans in their undying spirit towards love in service especially during the trying covid times as lourdes celebrates the home day and unites to pray for all the sick people and the health providers.